Pecan Tassies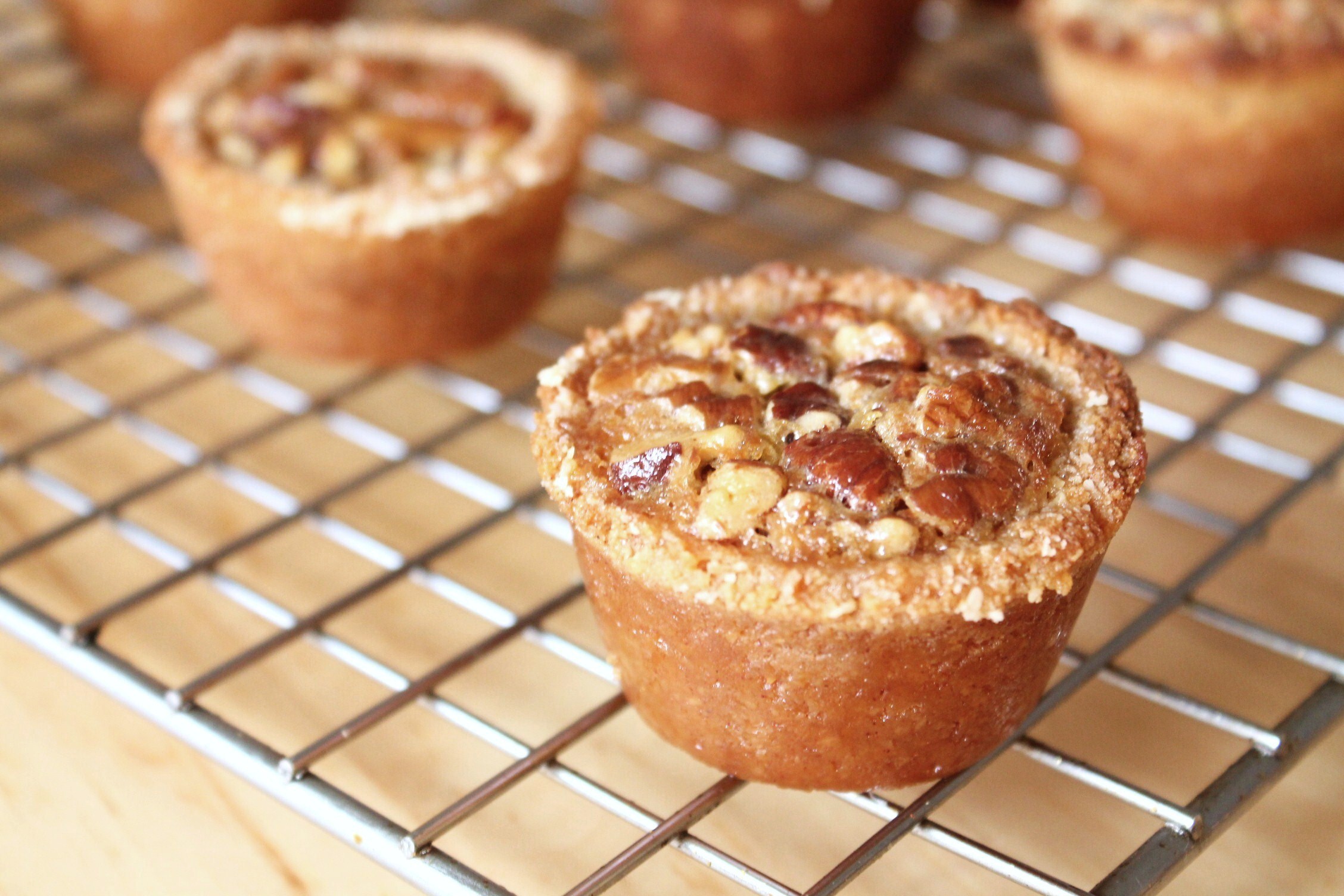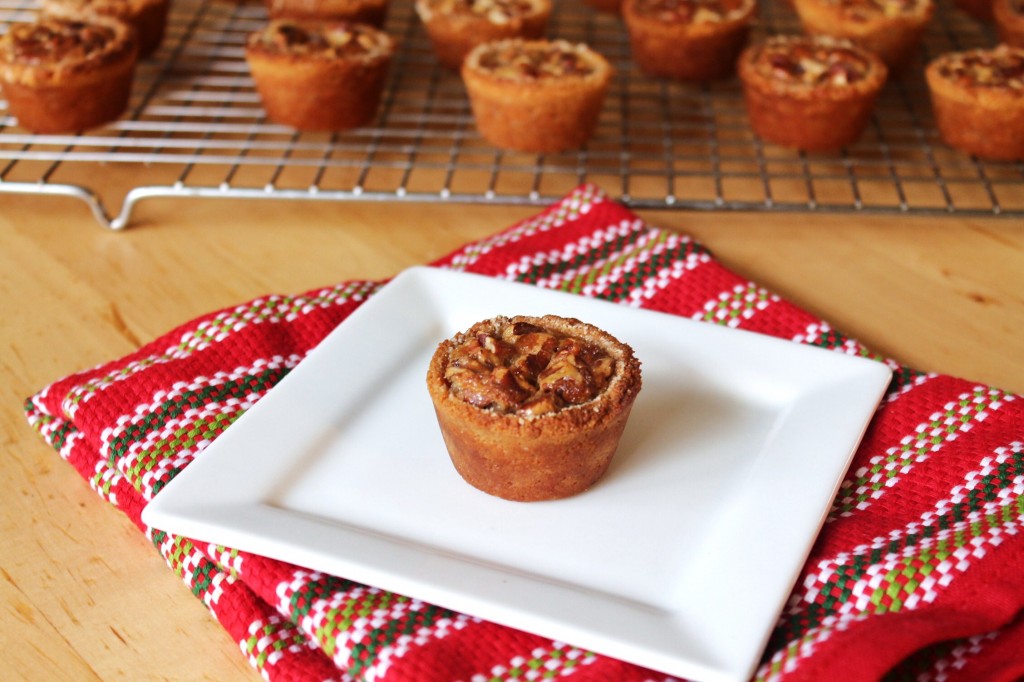 *This is a guest blog post I did a couple of years ago over at LoveFeast Table and many have been unable to find it. So I'm posting on my site for you all! Enjoy :)
My mom and I have many things in common: we love to sing, bake and thoroughly enjoy eating almost burnt cookies, we love to make art of any kind, and no matter the time of day, we eat sweets. Most importantly anything with caramel, nuts or chocolate. This especially rings true in the holiday season.
Holidays evoke childhood memories of running around the Christmas tree, playing with ornaments with my sisters and hearing the angelic voice of Amy Grant in the background. It was that time of year, when my mother spent hours in the kitchen baking cookies and other delightful treats. There was always a certain dessert, a mini pie/tart- like creation that was so beautiful, I honestly didn't know how my mom made them so perfect every time! It wasn't until many years later that she shared her secret to her Perfect Pecan Tassies, the mini-tart shaper… and with this knowledge, this handy, wooden little tool, has now become a staple in my baking drawer. I will most definitely be passing down this tool to my girls!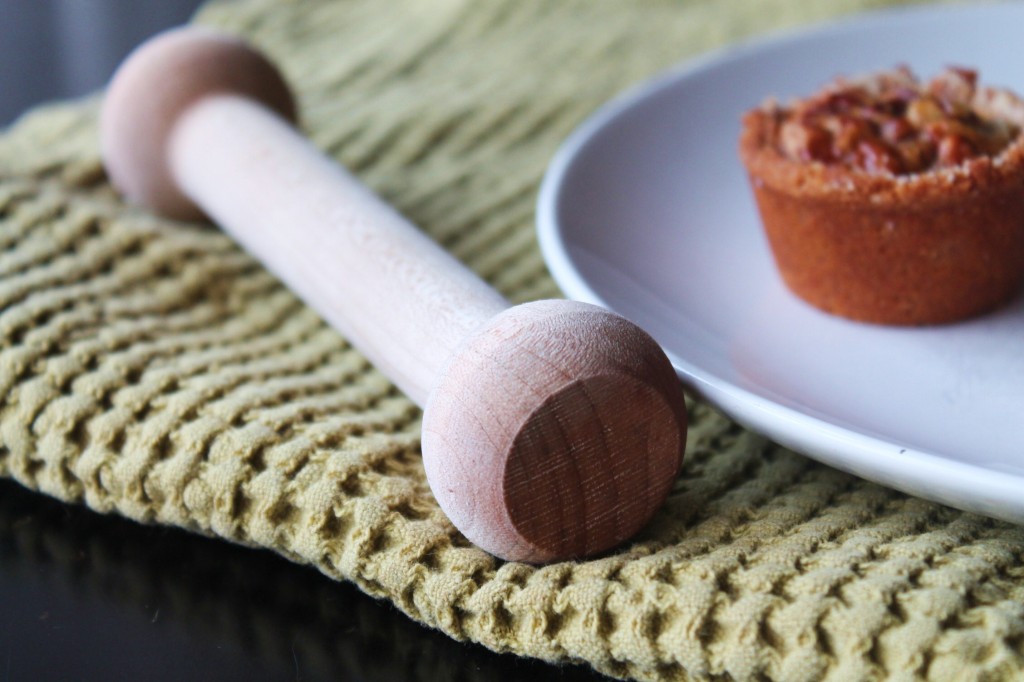 So what are these delectable treats I speak of? Pecan Tassies, the perfect combination of nuts, caramel, crunch and chew. After being diagnosed with Crohn's disease several years ago, I changed my diet drastically to naturally keep my disease under control. That meant no gluten for me! It has been challenging, but fun at the same time trying to re-create childhood favorites. This particular recipe has even impressed my father, one of my toughest critics. After taking a few bites, he shockingly asked " You can eat this?!?" That was the ultimate compliment.
I have kept this gluten free recipe fairly simple to make, with ingredients you can now find easily at your local grocery store. These are beautiful little morsels that will spruce up any holiday gathering or cookie spread.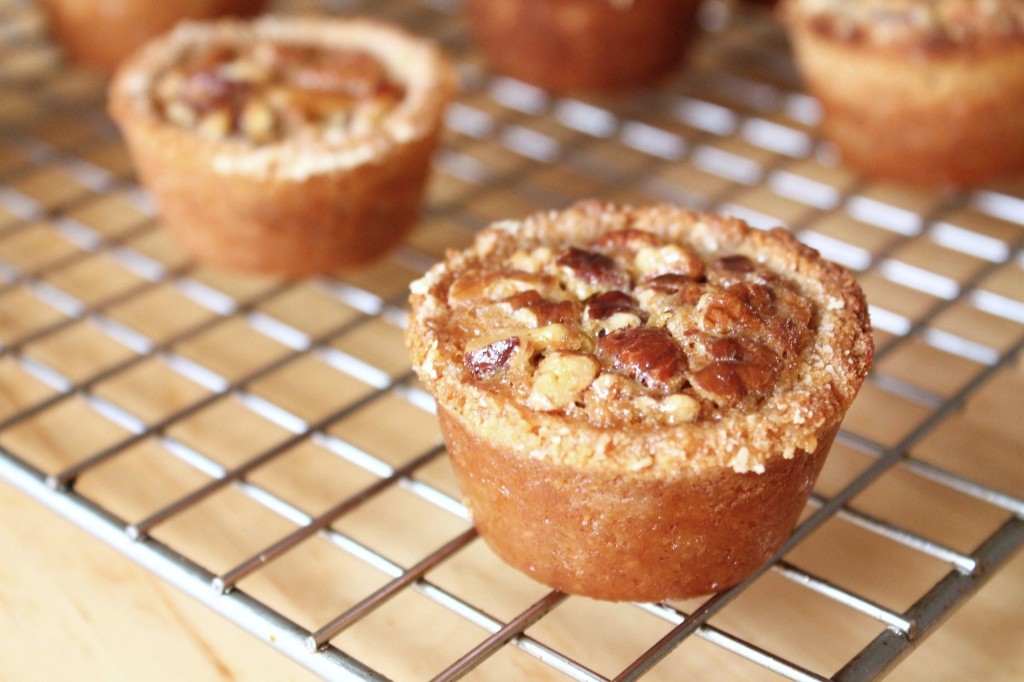 Pecan Tassies
crust
4 tablespoons butter, melted
2 tablespoons honey/maple syrup
1 egg white (reserve yolk for filling)
1 1/2 cups almond flour or meal, firmly packed
1 teaspoon cinnamon
1/2 teaspoon kosher salt
filling
3/4 cup chopped pecans
1 egg
1 egg yolk
3/4 cup honey or maple syrup
2 tablespoons butter, melted
1 teaspoon vanilla extract
Preheat oven to 325.
Combine crust ingredients and drop by the tablespoon-full into greased mini muffin tins. (I find that a cookie scooper works perfectly for this)
Gently push dough up the sides or if you have one, use a lightly floured mini tart shaper. (Honestly, they come out just fine if you don't have the tool)
Fill each cup with pecans, dispersing evenly between all 24 of them. (filling about 3/4 full)
Prepare filling: whisk together ingredients until fully combined and smooth. Pour into mini muffin tins carefully.
Bake at 325 for 18-22 minutes or until golden brown.
Allow them to cool down about 5 minutes and gently remove them from pan onto a cooling rack.
*Yields 24 pecan tassies. Keeps in an airtight container for 3 days at room temperature or 1 week in the fridge. They also freeze well, up to 1 month.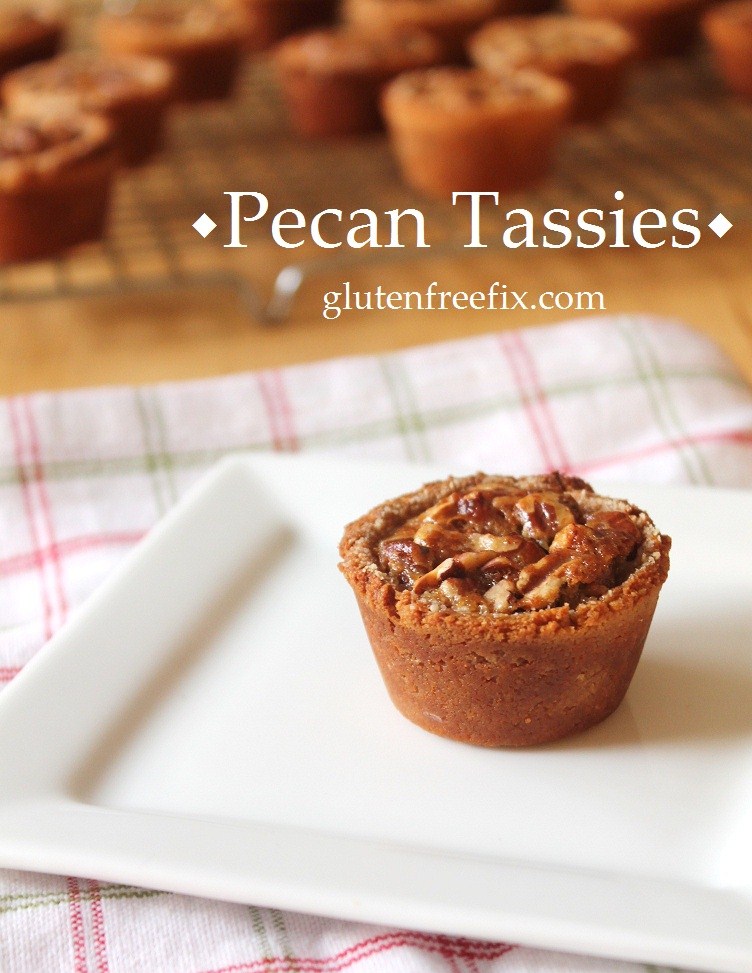 And the winner of the giveaway was selected, Congratulations Stacy!
Also the lovely ladies over at RogueTheoryLOOP so graciously put up a coupon code on their site just for you guys! Save 10% on anything in their shop until December 17th.
The code is :GLUTENFREEFIX
Yay! How awesome is that. I think I need one of those scarves in my life :)
I hope everyone is having a wonderful week! I'm also excited for another giveaway! Hint hint, it's jewelry. YES. So be on the lookout.
Many Blessings,
Michelle
---
---