Almond Flour "Sugar" Cookies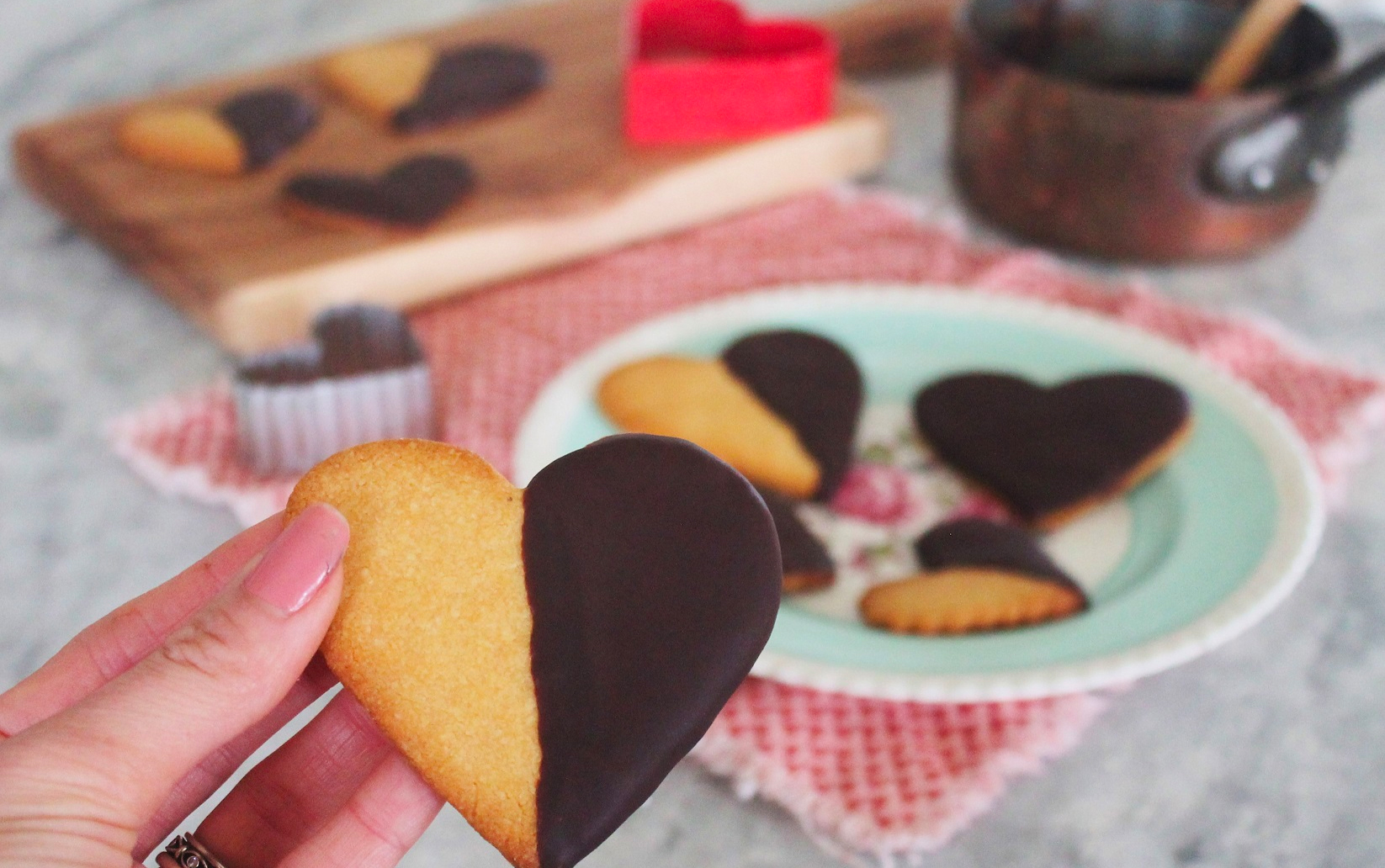 With Valentine's Day quickly approaching, I decided to make  an almond flour version of my cut out cookies. I already have a nut free, coconut flour cut out cookie. But this year I lucked out and there are no nut allergies in my daughter's preschool! Shocking these days, I know…
This recipe is super simple and made with pantry ingredients.  You can go old school and roll these out with extra almond flour, but check out my instructions for a mess free way to get your cookies rolled out and shaped quickly and easily, aka, not the way I learned in pastry school :)
Whether you are making these to bring in for school parties or just an at home treat, they are extremely stable and hold up well. They are not very sweet, so an icing/chocolate/decor is exactly what it needs.
Almond Flour Cut-Out "Sugar" Cookies
1/4 cup melted butter
1/4 cup honey
1 1/2 cups almond flour, firmly packed
1/2 teaspoon kosher salt
1 teaspoon vanilla extract
Preheat oven to 325.
Mix all ingredients together.
Scoop entire batter onto large sheet of parchment paper or even plastic wrap.  Top with another sheet of parchment or plastic wrap.  Use rolling pin and roll out dough to about 1/4 inch thick.  Gently slide onto a cutting board or sheet tray and place in freezer for about 10-15 minutes until dough is firm.
Once chilled, remove top layer of parchment and  quickly use cookie cutters to make shapes. You can remove excess dough and bake right on parchment on a sheet tray or place shapes carefully onto silpat lined sheet trays.
Bake at 325 for about 6-10 minutes, depending on thickness of cookies. Do not go far, they bake quickly. Check on them after 5 minutes.
After removing from the oven, allow cookies to rest on the cookie sheet for a few minutes, before attempting to move to cooling rack.  *they will seem fragile at first, but harden upon cooling.
Decorate cooled cookies with your favorite frosting, or dip in melted chocolate for a simple but decadent treat.
* yields 18-24 cookies, depending on size and thickness of your cookies.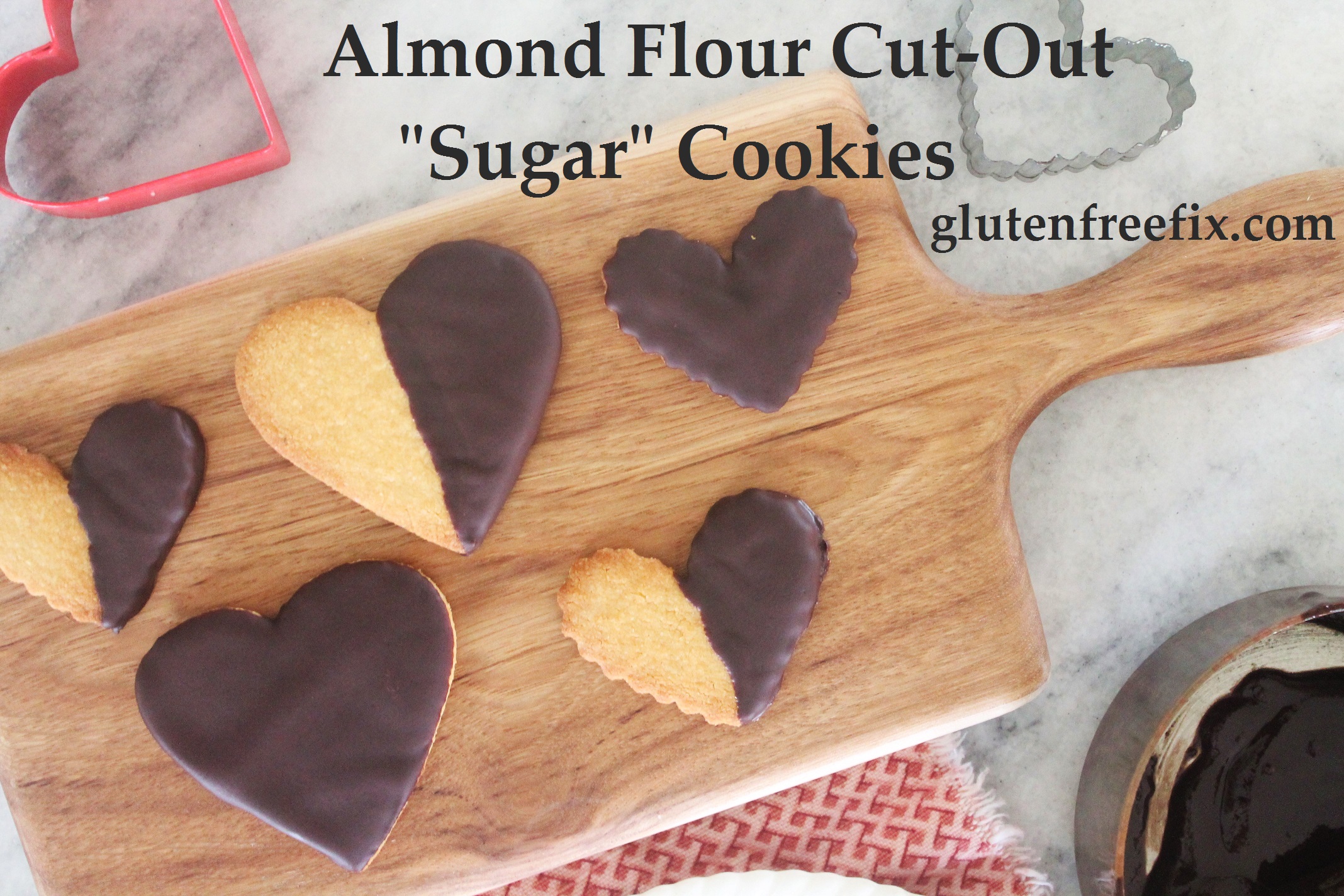 A few of my other favorite Valentine treats include:
And on a side note, you may have noticed I've been MIA for a while… well here's why: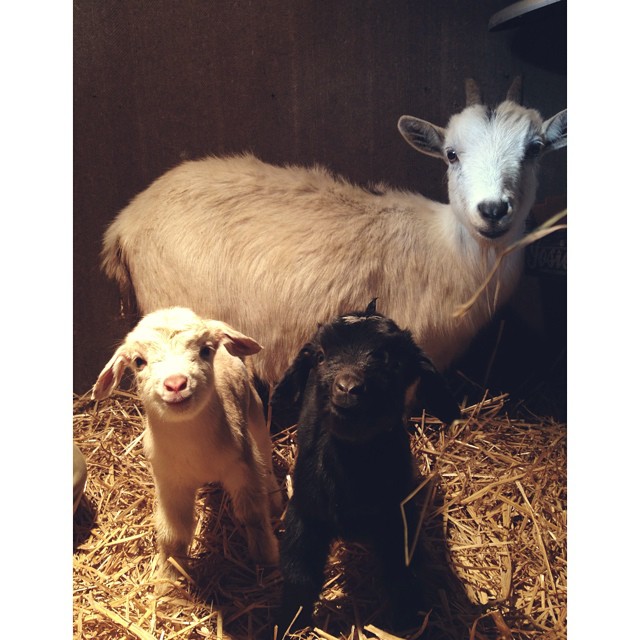 Yesssss… baby goats! Not just the two pictured, but 5 more and we still have 2 more pregnant mamas…. it's absolutely insane and I'm loving it. We have become a full on farm, with 13 goats, 40 chickens, 1 pig, and 1 dog.  I'll have to do another blog post and share more about our #farmlife.
You can keep up with me and my daily adventures on my Instagram account @glutenfreefix.
I hope you all have a lovely Valentine's Day!
Many blessings,
~Michelle
---
---