Part II: You picked your pumpkins, now what?
The other day I shared how fun it was for the kids to paint and decorate their pumpkins. For today I will show you more options besides traditional pumpkin carving.  I was inspired by Martha Stewart's lace patterned pumpkins…  but let's be realistic here, who has time to hand cut a million tiny holes into a pumpkin????  So I found a solution and although the end result is not quite as perfect or detailed as Martha's, I was quite pleased. 
Introducing power tools….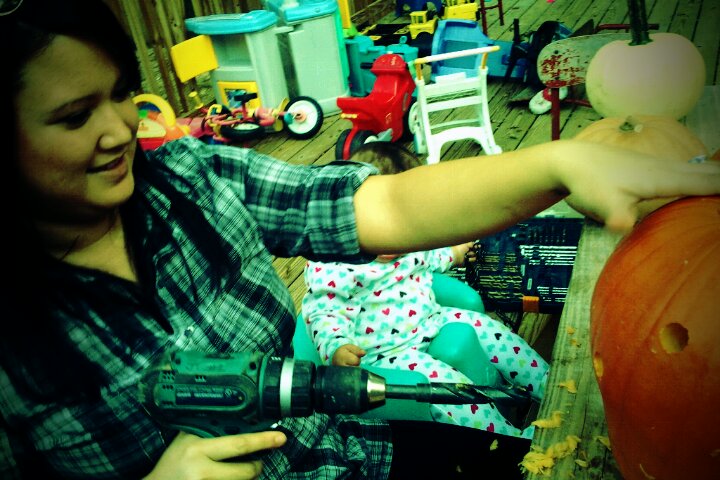 In this picture my dear friend Jayme is drilling all different size holes for a "polka-dot" effect.  We had to ask my husband 3 times to get his drill, he thought we were joking around. (I haven't used many tools before, so you can imagine the look on my husband's face) But can I just say that I was done with my pumpkin in less than 10 minutes!  Crazy, right???  How is that for a time saver.  Not to mention a whole other level you can take your pumpkin designing to.  The possibilites are endless.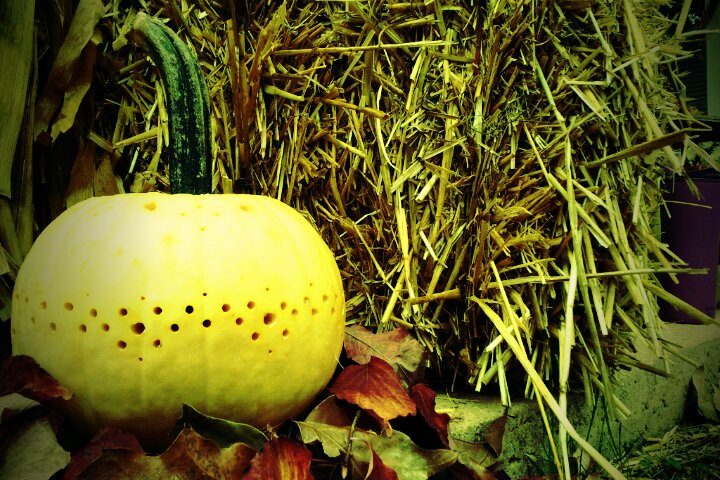 Again, not as perfect as Martha's, but who can compete with Martha really??  I also started without any type of game plan, so my advice for future reference is to have a design in mind before going drill happy…. like I did…  Other ideas include spray painting fun colors, painting with chalkboard paint, stamping, stenciling, or even drawing freehand.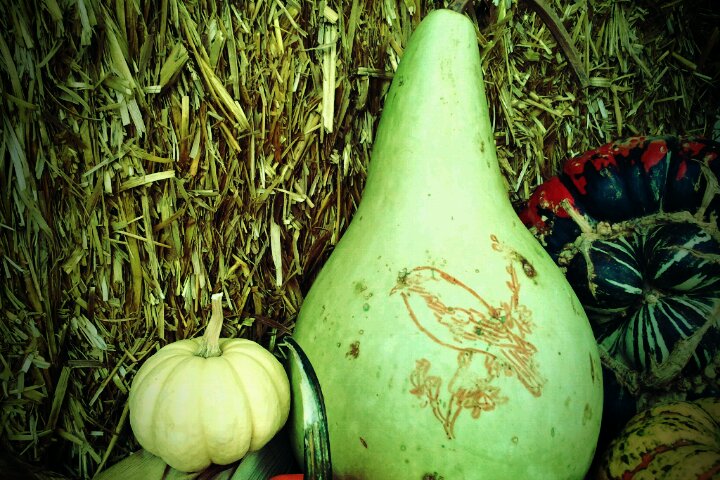 Get creative and have fun!  Happy Halloween!!!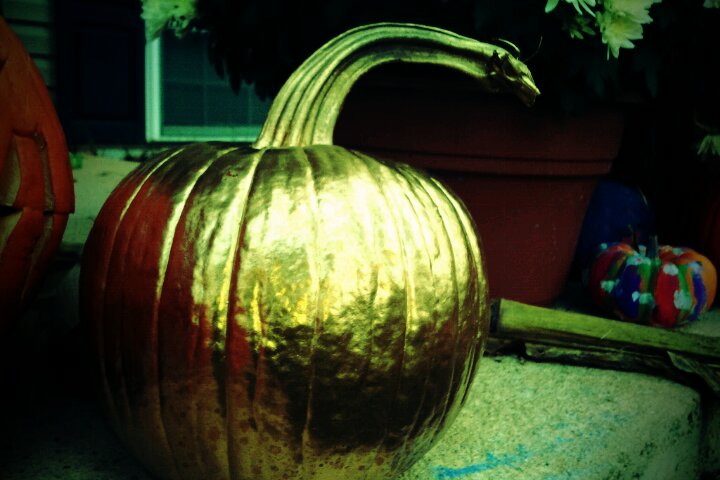 Don't forget to check out my recipes using fresh pumpkin:
Gluten Free Roasted Pumpkin Seeds
I'm still working on more pumpkin recipes, but I will post when they are blogworthy!
---
---