Gluten Free Brown Butter Spaghetti Squash
Here is an easy fall side dish… I love that something as healthy as spaghetti squash can be a substantial substitute for pasta. Full of vitamins A and C, beta carotene, and omega fatty acids, you won't feel bad asking for an extra helping of this dish!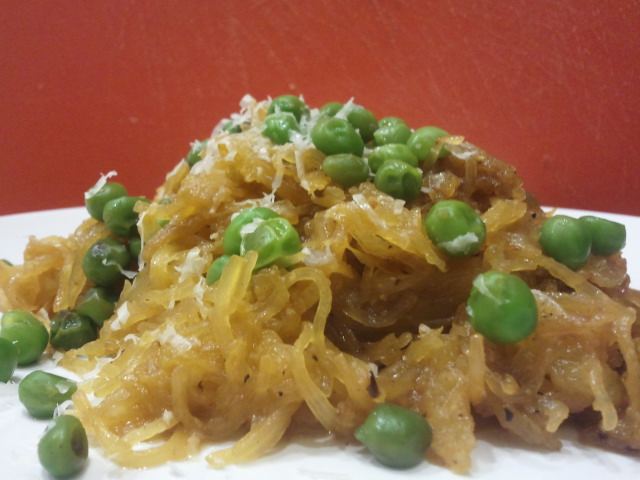 Gf Brown Butter Spaghetti Squash
*because spaghetti squash come in all different sizes, there are no real exact measurements for this recipe
spaghetti squash (I prefer mine baked, I feel boiling can make it too watery)

butter, 1 Tablespoon per serving
garlic, 1/2 clove per serving, minced
peas, cooked
salt and pepper, to taste
parmesan cheese, freshly grated
Prepare squash and remove with fork to create "pasta".
In a saucepan, brown the butter and add garlic.
Stir in spaghetti squash.
Season with salt and pepper.
Place on serving dish and top with peas and desired amount of parmesan cheese.
---
---