Vanilla Yogurt Frosting
This simple frosting is very versatile and is a healthier alternative to sugar-laden icings.  I try to utilize yogurt in as many applications as possible because of it's many health benefits- full of calcium, probiotics, which are great for boosting the immune system and helping protect against ulcers and other digestive issues.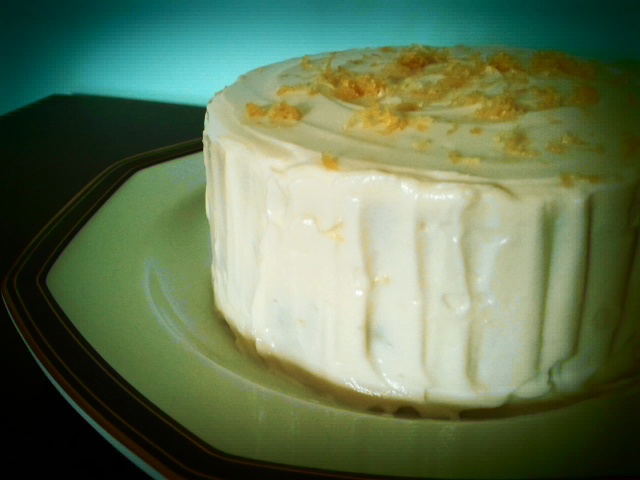 Vanilla Yogurt Frosting
1 32oz container plain greek style yogurt, strained
1 teaspoon vanilla
1/4- 1/2 cup honey
For best results, strain yogurt overnight to 24hrs to remove any excess moisture for a more cream cheese like texture.  Here are some tips.
In a large bowl, whisk together strained yogurt, vanilla and honey.  Add in enough honey to reach desired sweetness.
Frost cake or use a fruit dip.
I use a yogurt cheese maker, I think it is a great investment and use it alot.  Strained yogurt can be used to make dips and is a great replacement for mayonnaise and sour cream in recipes.
– Try it on my Gooey Pumpkin Pie Cake or Carrot Cake!
---
---