3 Ingredient Peanut Butter Cookies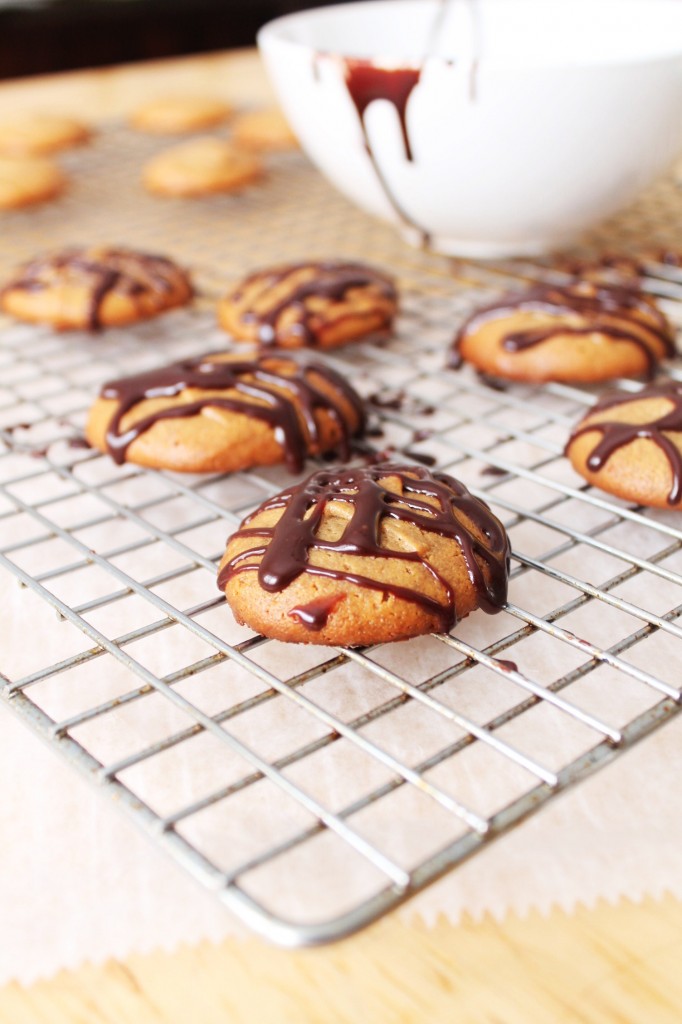 Did you know that today is National Peanut Butter Day? Say what??  I love pb and was inspired to make some cookies today.  I decided to jazz them up with a simple chocolate glaze.
Here is my SUPER simple peanut butter cookie recipe that is naturally gluten free!
3 Ingredient Peanut Butter Cookies
1 cup natural peanut butter (I use unsweetened but salted)
1/2 cup honey
1 egg
Preheat oven to 325.
Mix together pb, honey and egg.  Combine well.
Scoop onto a lined cookie sheet (batter will be very soft and sticky)
Bake 15-18 minutes until golden brown.
*yields 20-24 cookies, depending on size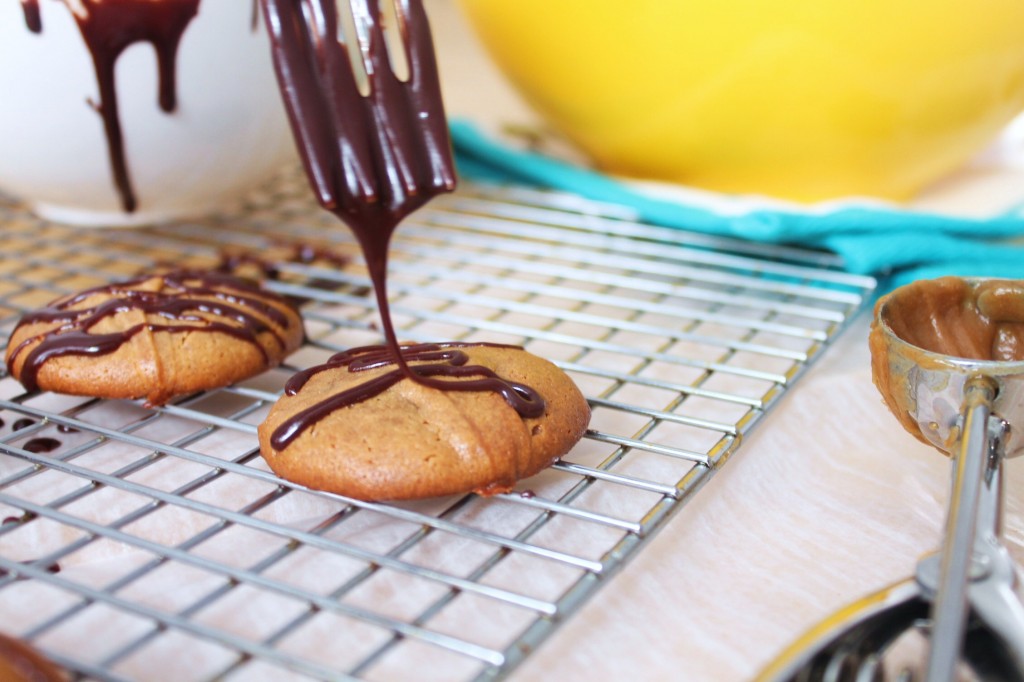 Simple Chocolate Glaze
2 tablespoons butter/coconut oil
2 tablespoons cocoa powder
2 tablespoons honey
Melt butter/oil.
Whisk in cocoa powder.
Whisk in honey.
Let thicken, then drizzle onto cooled cookies.
*mixture will thicken upon standing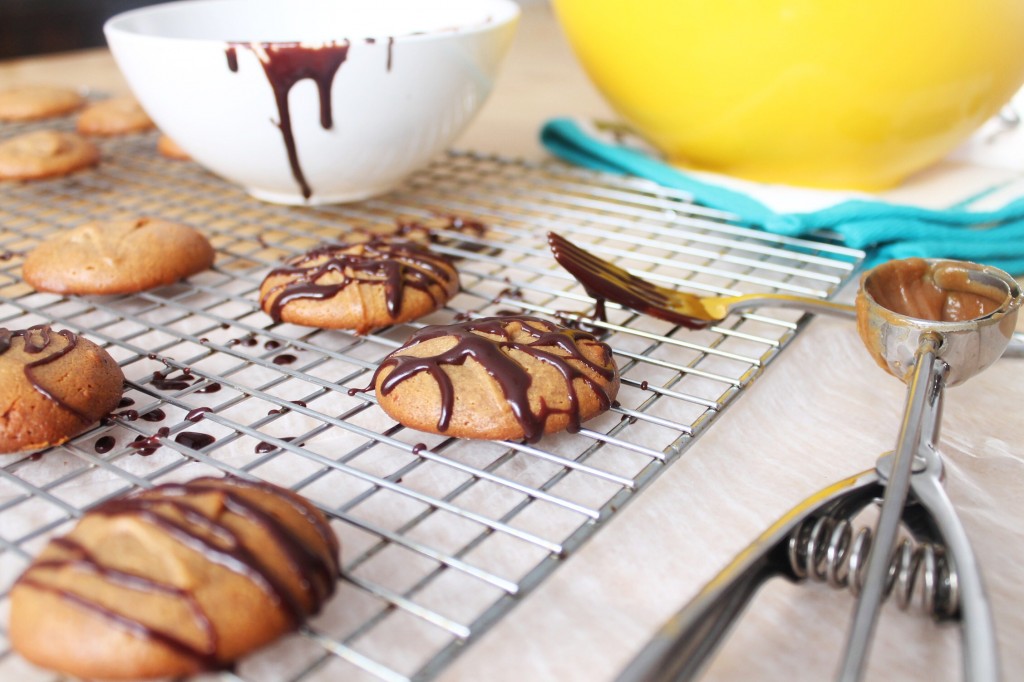 ---
---