Baked Chocolate Cake for Two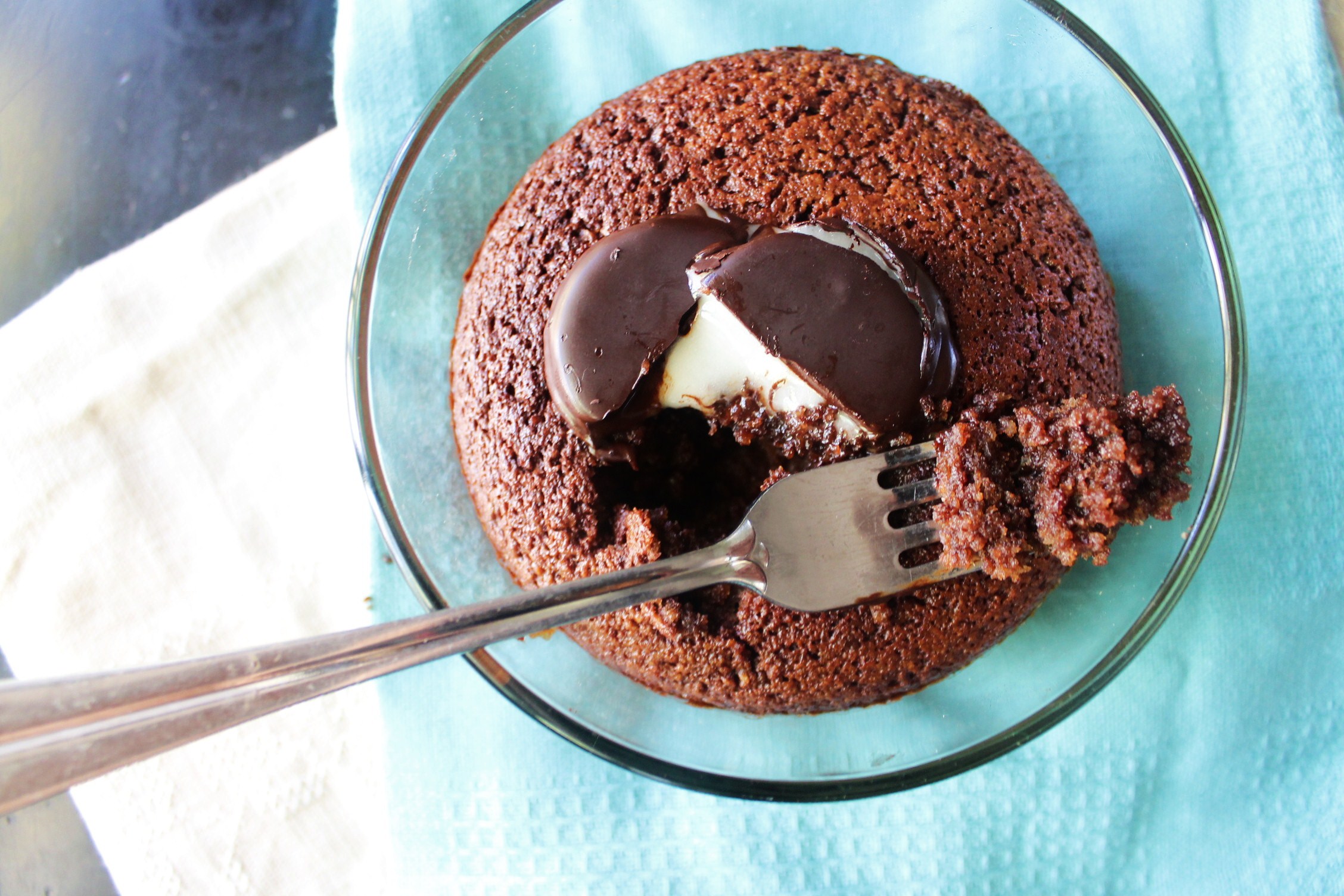 I have a confession to make.  I have already broken one of my new year's resolutions… to post at least 1 recipe each week.  So far I'm 2 days late… eek!  Better late than ever.  It's been a crazy past few months and things are finally settling down a bit, so hopefully you will be seeing more from me, and I'll get better at replying to comments and emails (another resolution that I definitely need to work on!).
So here it is my first recipe of 2013, and what do you know, it's chocolate :)
I say this over and over again… sometimes you just need cake, and for me it MUST be chocolate.  With this recipe it may not be ready in one minute, but if you are patient, for let's say 20 minutes… you can have a fluffy, baked cake that will satisfy your craving.  If you have tried my 1-minute chocolate mug cake, you will notice a big difference in overall texture and flavor.  "Baking" a cake in the microwave is quick, but definitely not the same.  I also have had quite a few people ask if they could bake the one minute cake instead of actually microwaving it, because many have stopped using their microwaves and some have even gotten rid of them completely.  I make this cake in the toaster oven, so it is very efficient and I do not have to heat up the whole house to make this.  However, if you do not have one, a regular oven will work just fine.
My favorite part about this recipe, is that you can customize it depending on what's in your pantry, your food allergies and flavor preferences.
Baked Chocolate Cake for Two
2 tablespoons honey
2 tablespoons coconut oil or butter
2 tablespoons cocoa powder
1 egg
1/4 cup packed almond flour  OR 1 tablespoon packed coconut flour  

OR

3 tablespoons almond butter (results will vary slightly with each)
1/8 teaspoon baking soda
dash of salt
Preheat oven to 350.
In an oven safe ramekin (I use a 2 cup pyrex dish), melt butter or coconut oil.  Mix in honey and cocoa powder.
Whisk in your egg ( I find a fork works just fine for this).
Add flour of choice, mix until smooth.
Stir in baking soda and salt.  (I add vanilla if I'm feeling fancy)
If you bake in this dish as one cake it will take about 15-20 minutes, or you can separate it into 2 cupcake liners or ramekins, which will take approx. 12-15 minutes to bake.  You can do the toothpick test to check for doneness.
I top my warm cake with a peppermint candy (the ones from trader joe's are amazing- made with unsweetened chocolate, honey and peppermint!)  You can sprinkle on chocolate chips, allow them to melt and voila!  Add some berries and whipped cream and now we're talking.
Now the recipe says cake for two, but I'll admit I can eat the whole thing by myself :)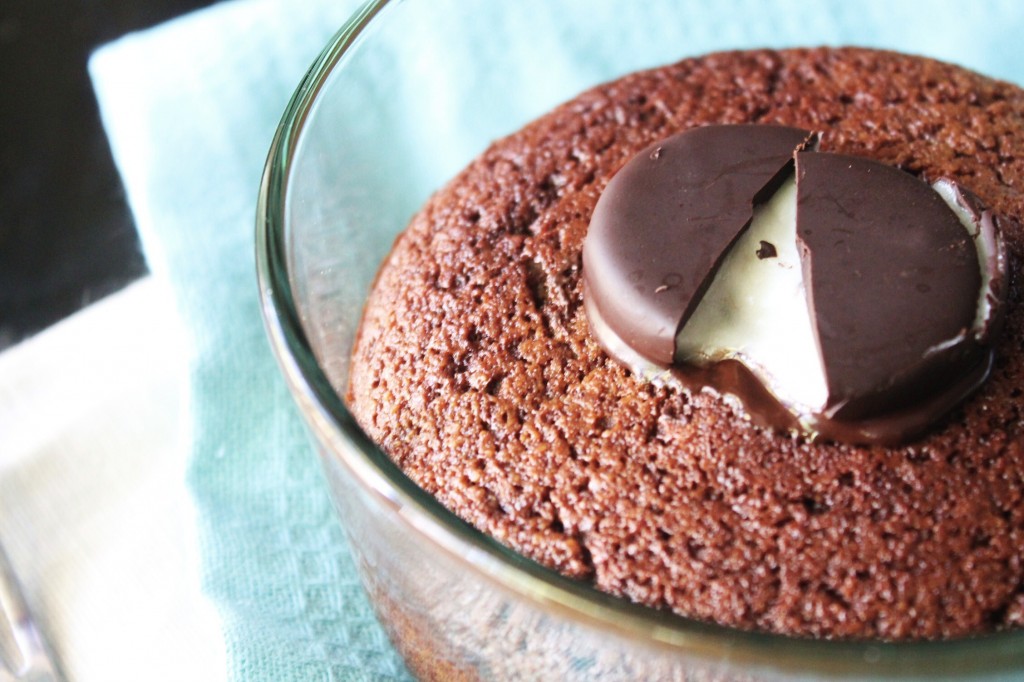 An update on Fiona, she is now approaching 12 weeks!  Time is flying and I am cherishing every moment.  I love all of the snuggling, nursing and even those nighttime feedings.  Problem is she loves to be held, all day long… so I wear her alot in my wrap and have become quite good at multitasking :)  But the best part is my health is great, my Crohn's is quiet and I'm feeling amazing!
Don't forget to Pin your favorite recipes!  Also are any of you on Instagram?  If you are interested in seeing more candid photos of my kids and food I make daily, you can follow me @shelley608.  Also, whenever you make something from my blog don't forget to add #glutenfreefix, so I can see what you all are making at home!!
Many blessings,
~Michelle
---
---