Time For A Giveaway!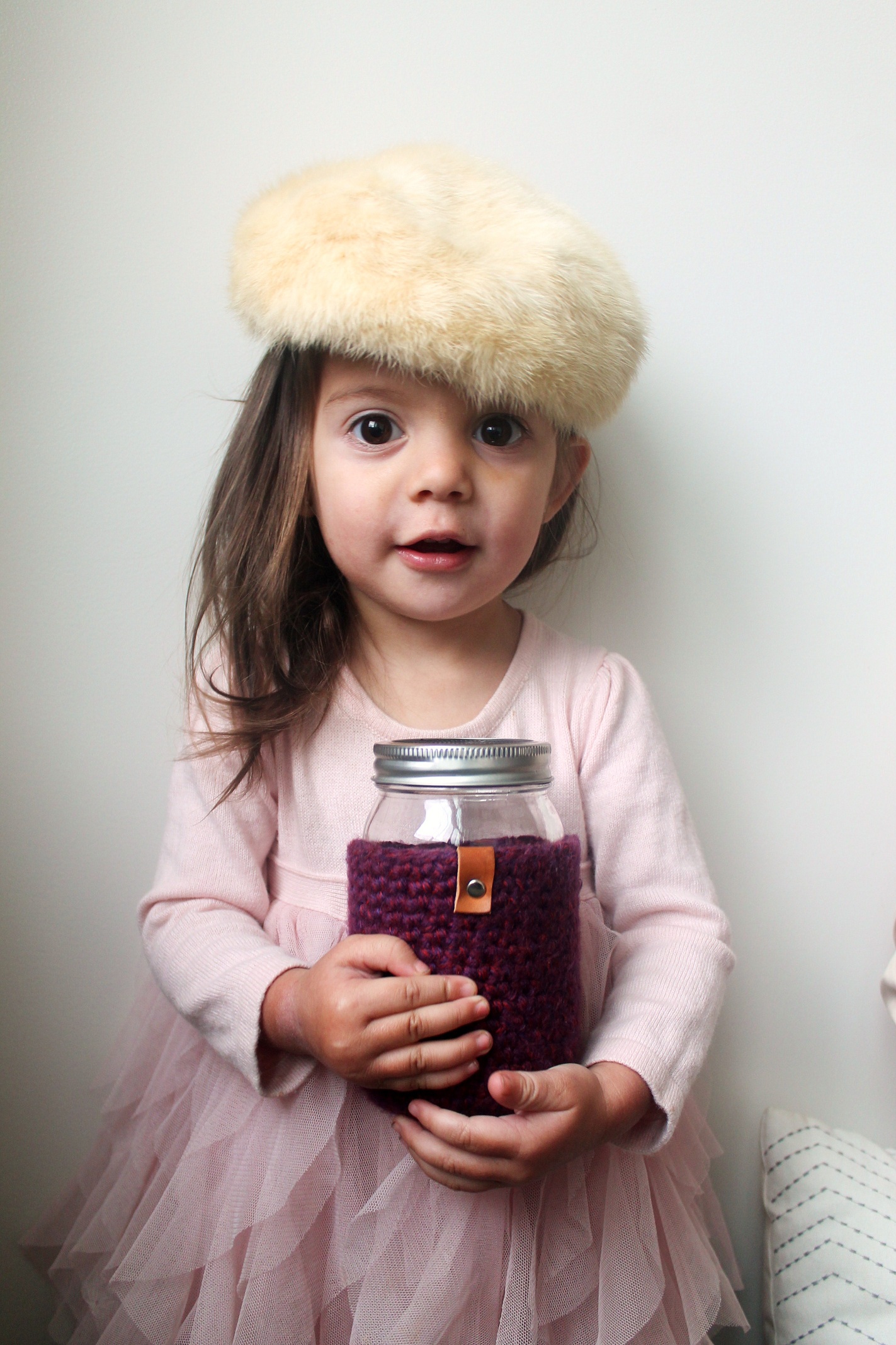 'Tis the season for giving… I've decided to have a series of giveaways including"My Favorite Things".  And no, that does not include my adorable daughter. To kick it off, I'm presenting to you these charming mason jar koozies.  You see, I have a serious problem drinking out of your typical travel mugs or even plastic cup for that matter.  The smell kills me every time.  I only drink out of glass.  I save every single jar, from pickles to coconut oil. Some might say my collection is getting out of hand, but to me, the more the merrier!
Anywho, off topic…. back to the giveaway. The creative duo, Kim and Christina over at RogueTheoryLOOP have the cutest shop on Etsy. Last year, I purchased several of their handmade mason jar covers for friends and decided to keep one for myself.  And boy am I glad I did!  I use it on a regular basis.  Their color selection and craftsmanship is beautiful.
Now to make the giveaway complete, I will also include a Cuppow Mason jar drinking lid.  It's basically a grown-up sippy cup.  But more awesome. Perfect for the car, making this a complete travel mug. They use BPA and phthalate free food-grade recycled plastic, which makes it super eco-friendly. Yay!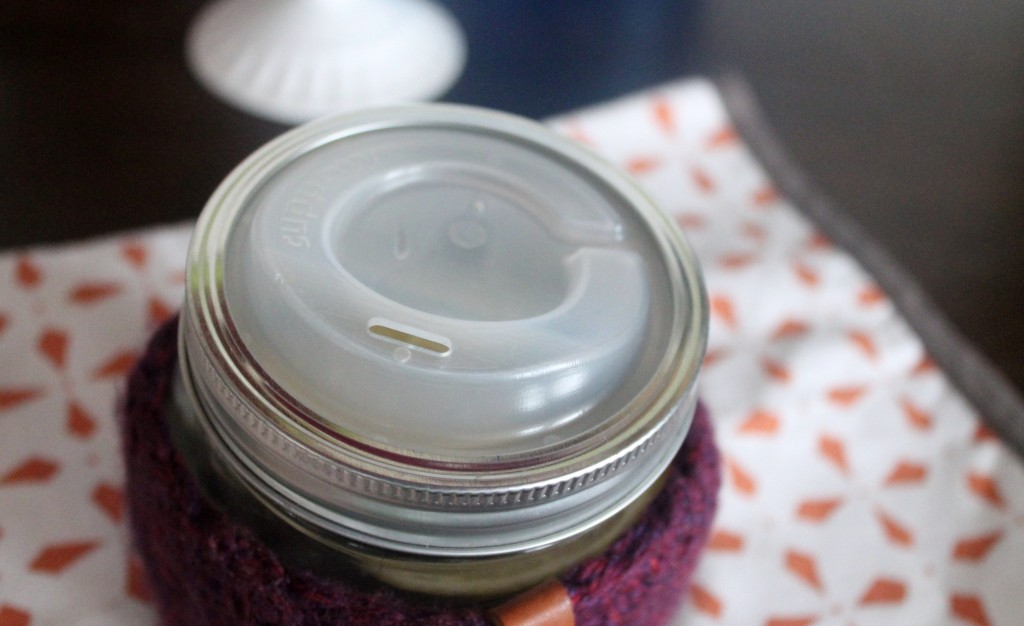 Now to enter, head over to the RogueTheoryLOOP Etsy shop, and check out their colors. Come back here, and comment below with the color you would choose if you won and what your favorite hot drink is! That's it!!
*Winner will receive 1 pint size mason jar, 1 cover (color of choice), and 1 Cuppow mason jar drinking lid.
Giveaway ends December 11th at 12:00 PM EST. Open to residents (18 years of age or older) of the US only. Prizes cannot be shipped to PO Boxes. Winner will be selected by Random.org and be notified by email. Winner will have 48 hours to respond before a new winner is selected. Please note that glutenfreefix.com is not responsible for sponsors that do not fulfill their prizes. I have represented each sponsor with the expectation they will fulfill their prize and in a timely manner. I will contact the sponsor regarding your prize(s). The sponsors, in most cases, are shipping their items to you directly. I will make every effort to assist you in obtaining your prize. If there is an issue with a sponsor, please notify the blog you won a prize from within 30 days for assistance, after that we may be unable to assist you. The product provided for the review was free of charge from the company. The product offered for the giveaway is free of charge, no purchase necessary. My opinions are my own and were not influenced by any form of compensation. Facebook, Twitter and Google+ are in no way associated with this giveaway. By providing your information in this form, you are providing your information to me and me alone. I do not share or sell information and will use any information only for the purpose of contacting the winner.Ok, ya'll, hop to it!  Don't forget to share this link with any family or friends who might also be interested in winning :)
Good luck!
~Michelle
---