Homemade Pumpkin Puree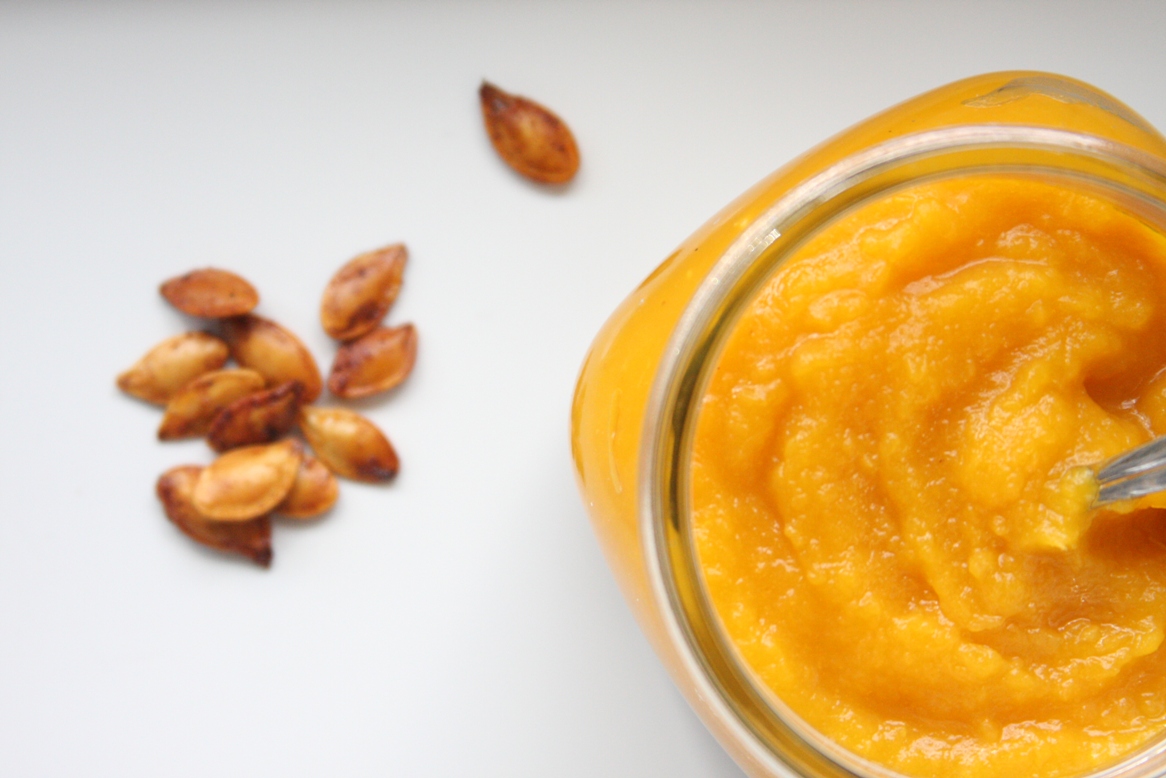 I'll admit it's much easier to pop open a can of pumpkin puree, but the fresh flavor of homemade pumpkin puree just can't be beat.  Make a large batch and freeze any leftovers for later.  Who said you can only eat pumpkin in the fall??
Homemade Pumpkin Puree
2 sugar pumpkins, washed and stem removed
1/2 cup water
Preheat your oven to 400.
Cut your pumpkins in half, as you would any other squash.
Scoop out the seeds, scraping with a spoon.  Set seeds aside for later use.
Place pumpkins flesh side down onto a sheet tray.
Pour water onto tray.
Roast for 40-50 minutes, depending on size of pumpkins, until tender.
Remove from oven and allow to cool down enough to handle.
The skin should peel right off.  Place flesh into food processor in batches and puree until smooth.
Store in an air tight container in the fridge for 1 week or freeze.
*yields approximately 8 cups pumpkin puree, too much?  just roast one pumpkin.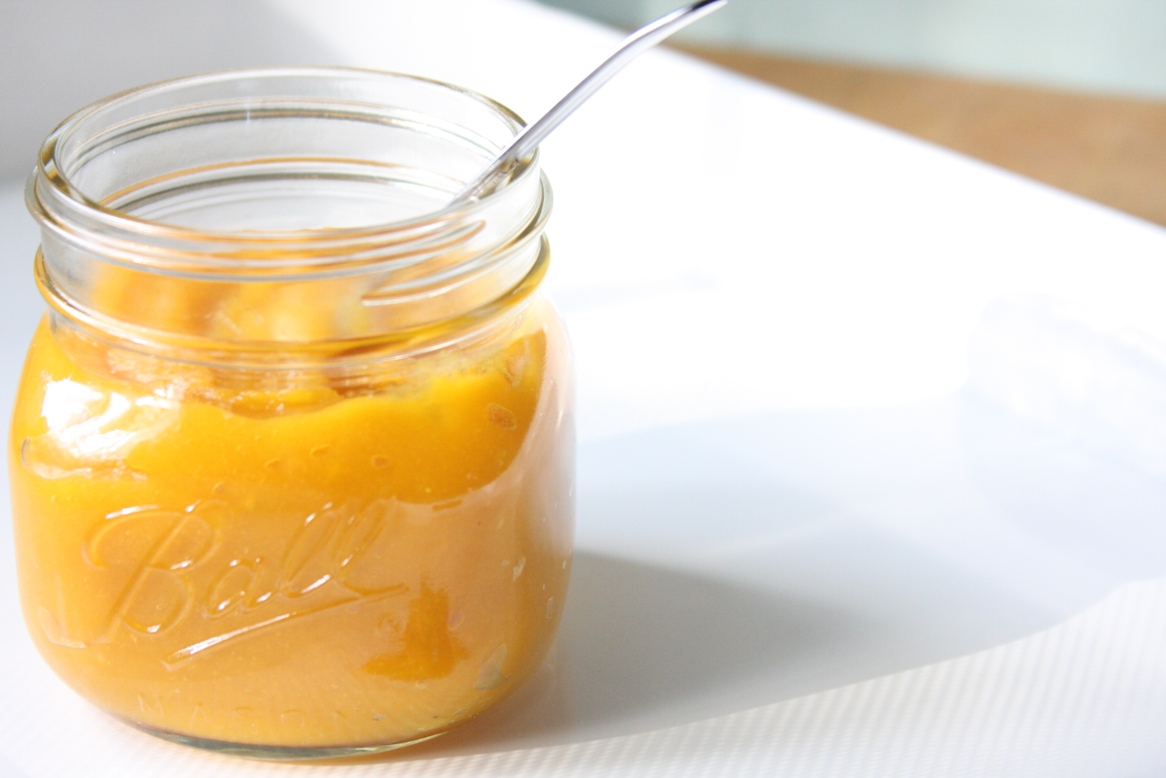 Tomorrow I will share with you a delicious recipe using the pumpkin seeds.  Be sure to clean, rinse and set them out to dry.
Here are a few of my favorite recipes using fresh pumpkin puree:
---
---