Scalloped Potato Gratin
This is by far the best potato gratin recipe out there.  It's so simple, yet the flavors and texture are, dare I say, perfect?  Like the recipes I create, this one by Tyler Florence has a short ingredient list.  Love it.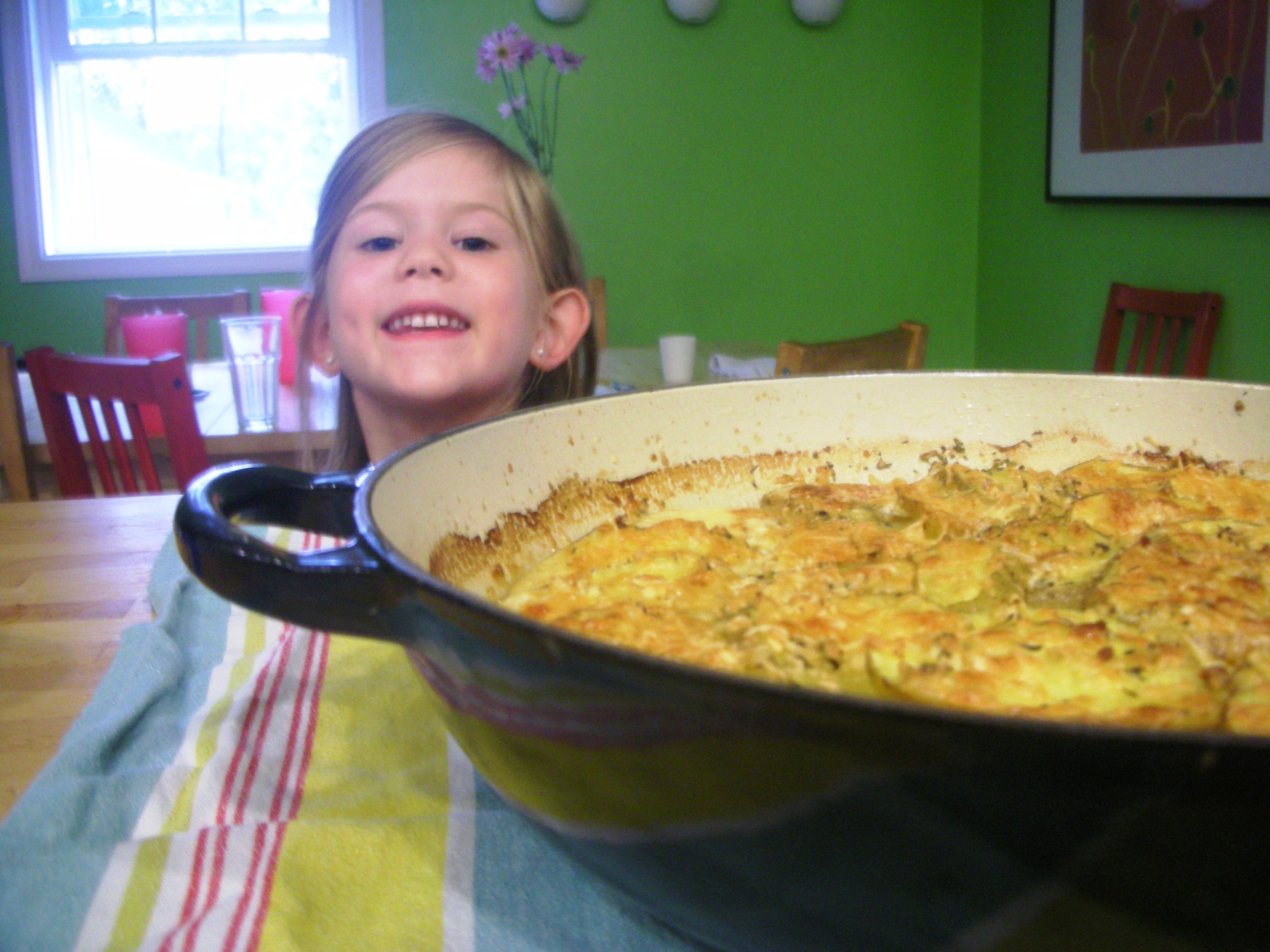 1 1/2 cups heavy cream
1 sprig fresh thyme
2 garlic cloves, chopped
1/2 teaspoon ground nutmeg
butter
2 pounds russet potatoes, peeled and cut into 1/8-inch thick slices
Salt and freshly ground black pepper
1/2 cup grated Parmesan, plus more for broiling
Preheat the oven to 375 degrees F.
In a saucepan, heat up the cream with a sprig of thyme, chopped garlic and nutmeg.
While cream is heating up, butter a casserole dish.
Place a layer of potato in an overlapping pattern and season with salt and pepper.
Remove cream from heat, then pour a little over the potatoes. Top with some grated Parmesan.
Make 2 more layers. Bake, uncovered, for 45 minutes.
Sprinkle some more Parmesan and broil until cheese browns, about 5 minutes.
I love when I find good recipes that are naturally gluten free!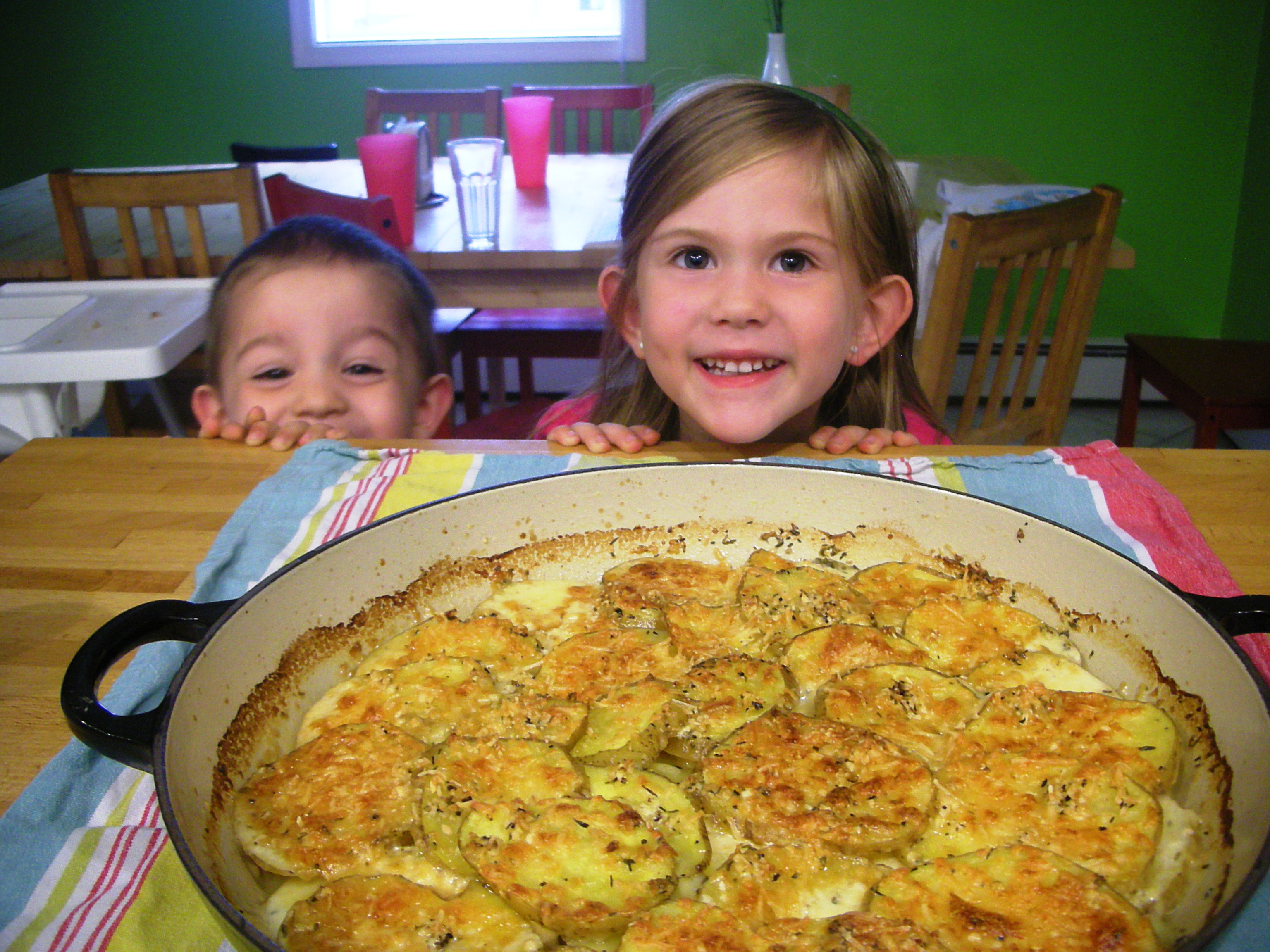 * I am currently not eating potatoes (SCD), but I do still make this dish for my family and friends. And don't look too closely, I didn't peel my potatoes :P
---
---