Chocolate Macaroon Pie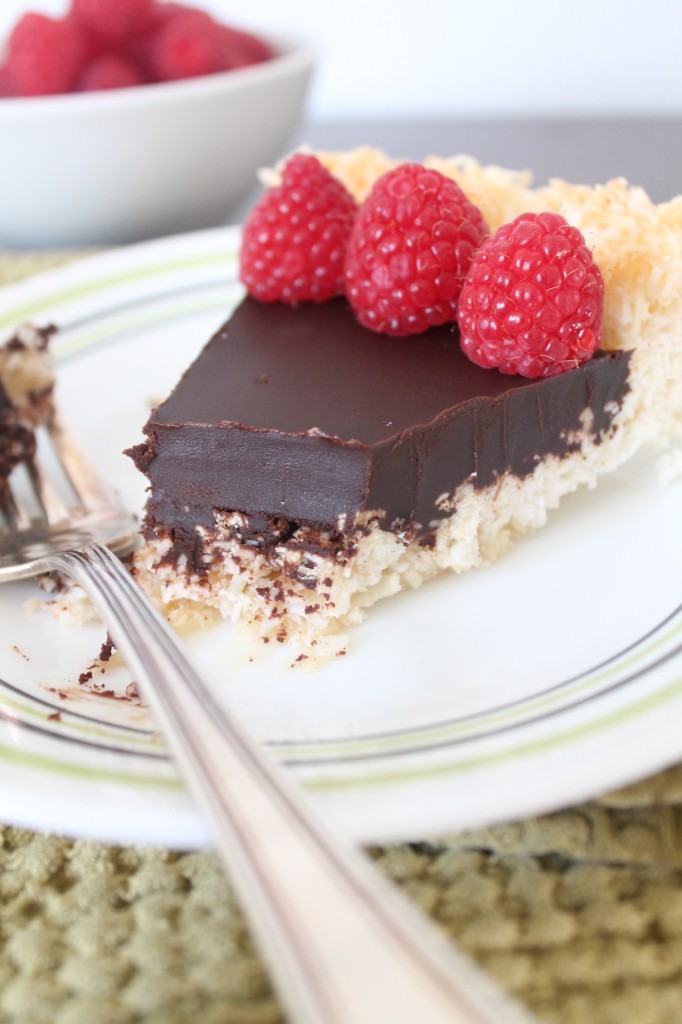 I'd love to take the credit for this amazing idea, but it came from the lovely Martha Stewart.  Her version kept showing up in my Pinterest feed and I knew I had to come up with my own rendition.
The crust is basically a giant coconut macaroon cookie and the filling is a creamy chocolate ganache.  I love the combination of chocolate and raspberries, but you could use any fruit you like or even nuts.  A dollop of whipped cream wouldn't hurt either :p
Finally a dessert that is gluten free, grain free, dairy free, and even nut free!
Chocolate Macaroon Pie
crust
4 cups unsweetened shredded coconut
1/2 cup honey
1/4 cup coconut oil or melted butter
filling
6 oz unsweetened chocolate
1/2 cup coconut milk or heavy cream
1/3 cup honey
2 tablespoons coconut oil or room temperature butter
Preheat oven to 325.
Combine crust ingredients using your hands and then press into a standard 9 inch pie dish, that has been greased.  (it will seem like too much, but press it down and up the sides, creating a thick crust)
Cover crust with a pie crust shield or make your own by cutting a piece of foil in a circle slightly larger than your pie, then cutting out a smaller circle which will allow the middle to cook thru.  Bake with shield on for 15 minutes.  Remove shield and bake for 5-7 minutes uncovered until golden.
Remove from oven, let cool completely while preparing filling.
Combine chocolate, coconut milk and honey over a double boiler.  Gently melt the mixture, do not overheat.  You do not want to burn the chocolate or cook the honey.  That is why a double boiler is very important during this step.  Once chocolate is melted and there are no lumps, remove from heat and whisk in room temperature butter or coconut oil.  This will create a lovely sheen.
Pour chocolate filling into cooled pie shell.  Place in fridge to set chocolate.
Top with fresh raspberries, store in fridge until ready to serve.
Set pie out at least 15 minutes prior to serving.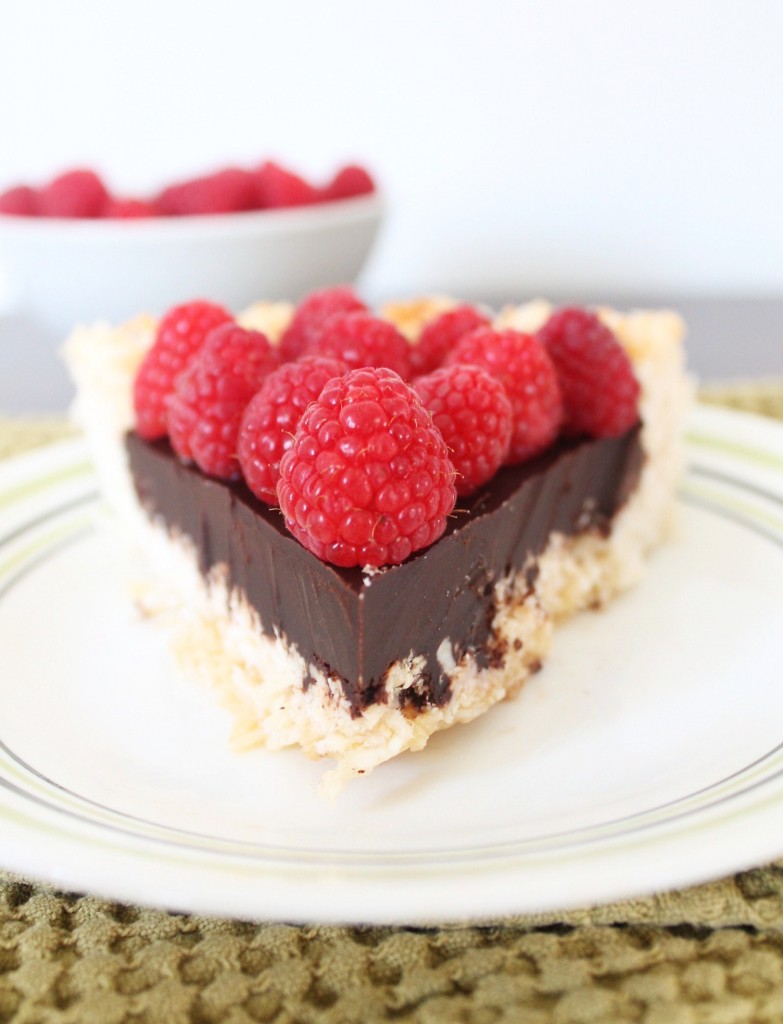 *results may vary depending on variations of ingredients used, therefore the appearance may also be different than pictured, the longer the pie sits out the creamier the ganache will become.
I hope you all have a lovely Spring Break and Easter celebration.  You probably won't hear from me on the blog until after Easter.  Things get pretty crazy when the kids are off school, and we will be doing some traveling visiting family and friends.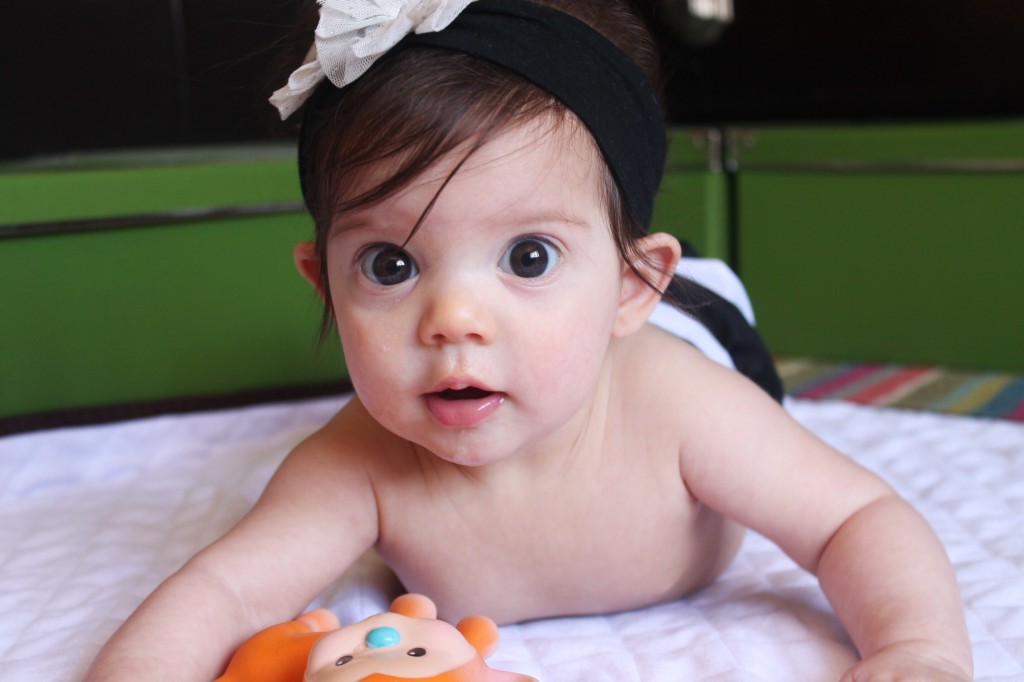 Oh, and I had to share an updated photo of my sweet Fiona, who just turned 5 months this week.  She is becoming quite the character and is now rolling.  The older kids really enjoy making her laugh and playing with her.
Many blessings
~Michelle
---
---