Roasted Cabbage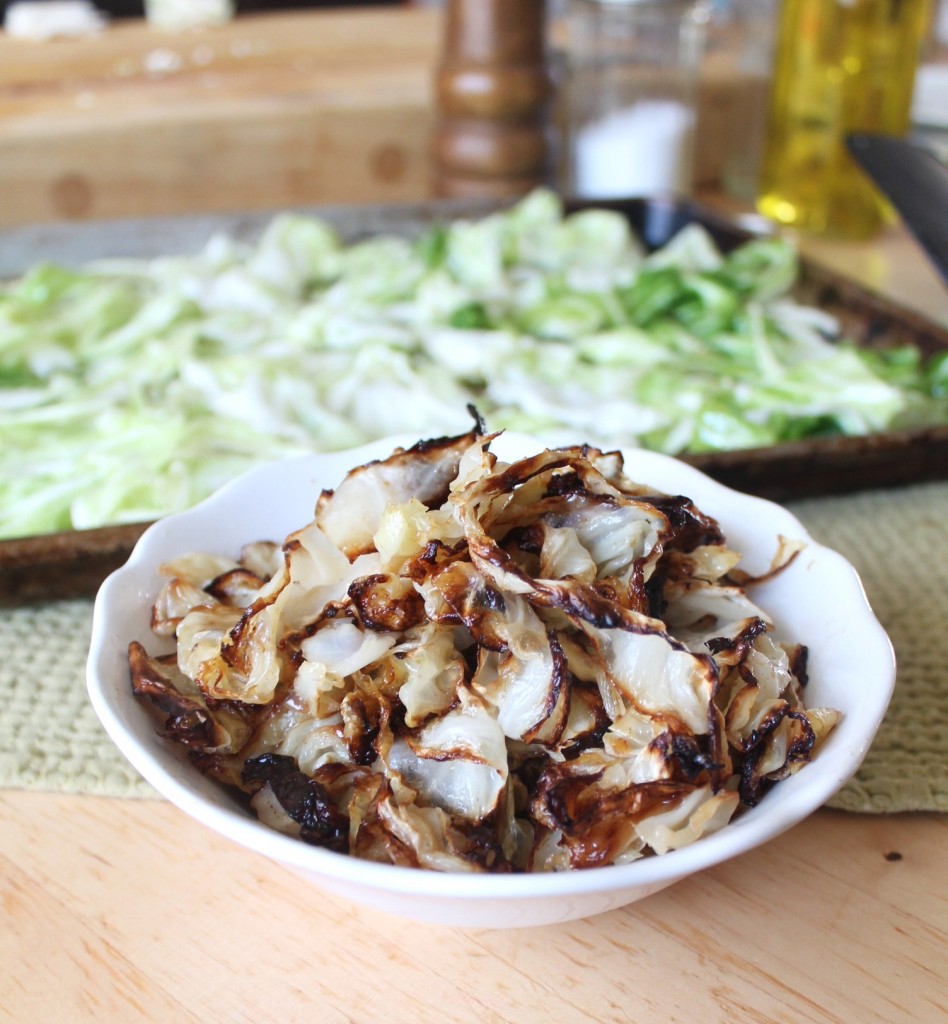 Most of the time when you think of cabbage, you think of a boiled, soggy vegetable or a crunchy slaw.  Well here, I am going to share with you my favorite way to prepare it.
I've never been big on cabbage, I will admit.  However, I tend to love pretty much any vegetable once it is roasted.  And this is a perfect example.  Something about the roasting process brings out the natural  sweetness and delicate flavor of the cabbage.
So here is my super simple recipe for roasted cabbage.  A quick and easy side dish, for any meal, not just St. Patrick's Day!
Roasted Cabbage
1 head of cabbage, sliced (about 1/2 inch is good)
olive oil
kosher salt
pepper
Preheat oven to 400.
Separate cabbage slices and toss in olive oil and season with salt and pepper.
Spread into a single layer on a sheet tray (you will probably need 2 trays for a whole cabbage)
Roast for 20-30 minutes, depending on how caramelized you like your veggies.  I like mine with nice color.
Serve warm.
Have you tried my Shepherd's Pie?  I think I will be making that for St. Patrick's Day this year :)  What are you planning to make?
~Michelle
---
---