Cinnamon Raisin Cookies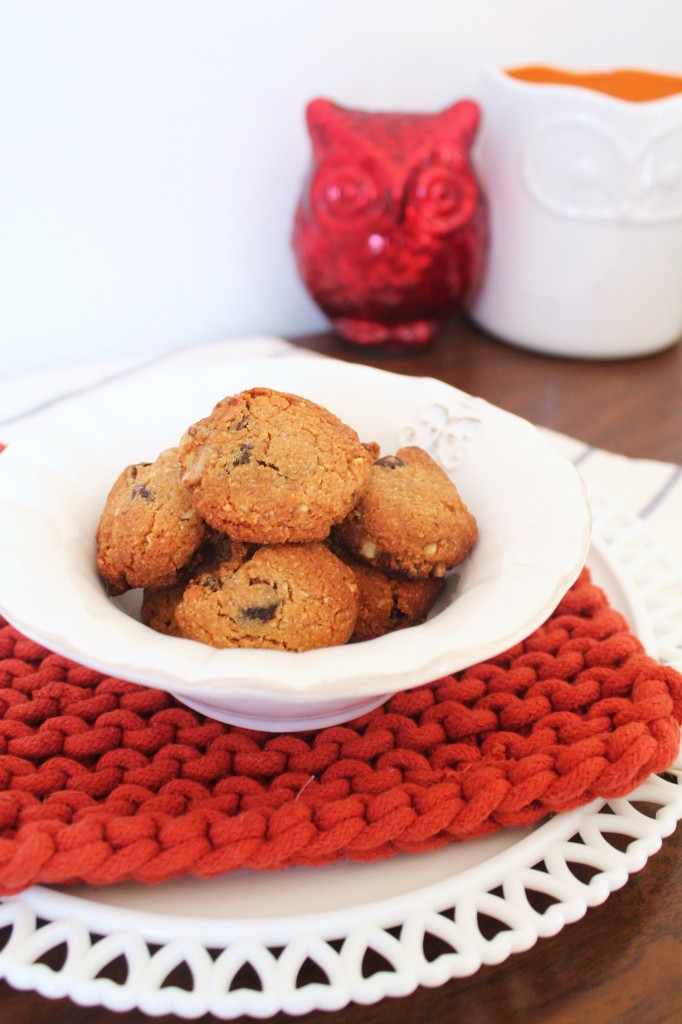 So if you haven't already noticed I'm addicted to chocolate.  I'm not going to try and hide it, but let's just say I am very glad that it is something I can still eat.  On a side note, I might eat it too much.  With this is mind I decided to make a "healthier" cookie.  But one that still satisfies my ridiculous sweet tooth.  This cookie has just the right amount of chewy goodness, with a tad crunch from the walnuts.
My favorite thing to do is prepare the batter, scoop onto a tray and freeze the dough.  Drop the frozen cookie balls in a ziplock bag and keep in the freezer for the next time you want freshly baked cookies!  Simply place them on your cookie sheet to thaw while your oven is preheating and bake as directed below.   Perfect for a midnight snack :)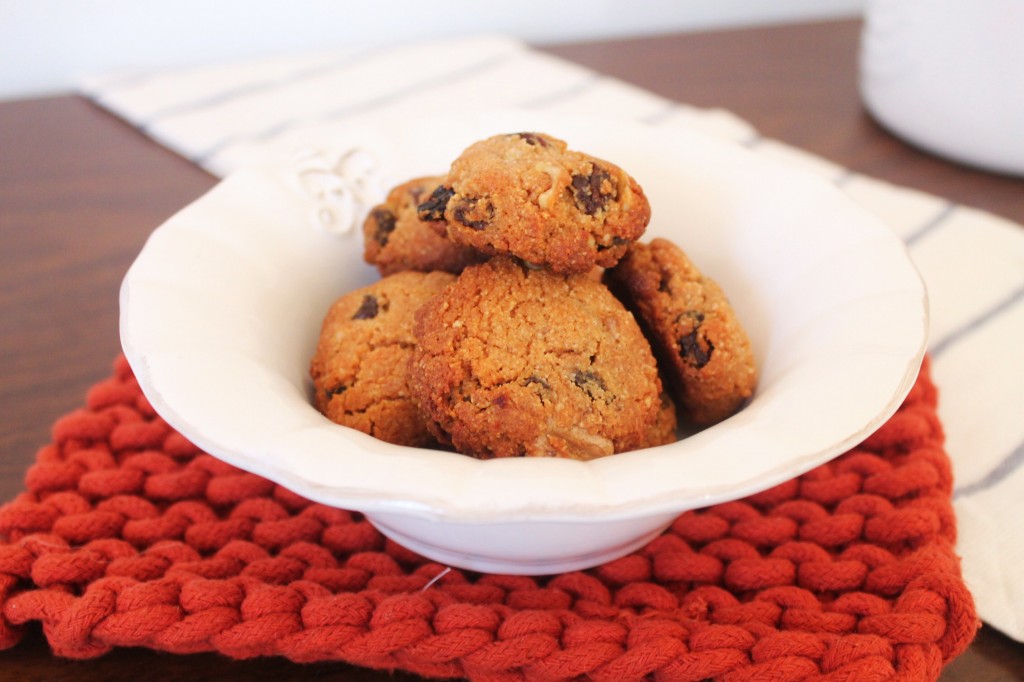 Cinnamon Raisin Cookies
1/2 cup butter, melted
1/2 cup honey
1 cup almond flour, firmly packed
2 tablespoons coconut flour, firmly packed
1 1/2 teaspoons cinnamon
1/2 teaspoon baking soda
dash of salt
3/4 cup raisins
1/2 cup chopped walnuts
Preheat oven to 325.
Mix together butter and honey.
Add flours, cinnamon, baking soda, and salt.  Combine well.
Fold in raisins and nuts.
Scoop and bake for 13-15 minutes until edges are golden brown.
Let cool on baking sheets before removing.
*yields 2 dozen cookies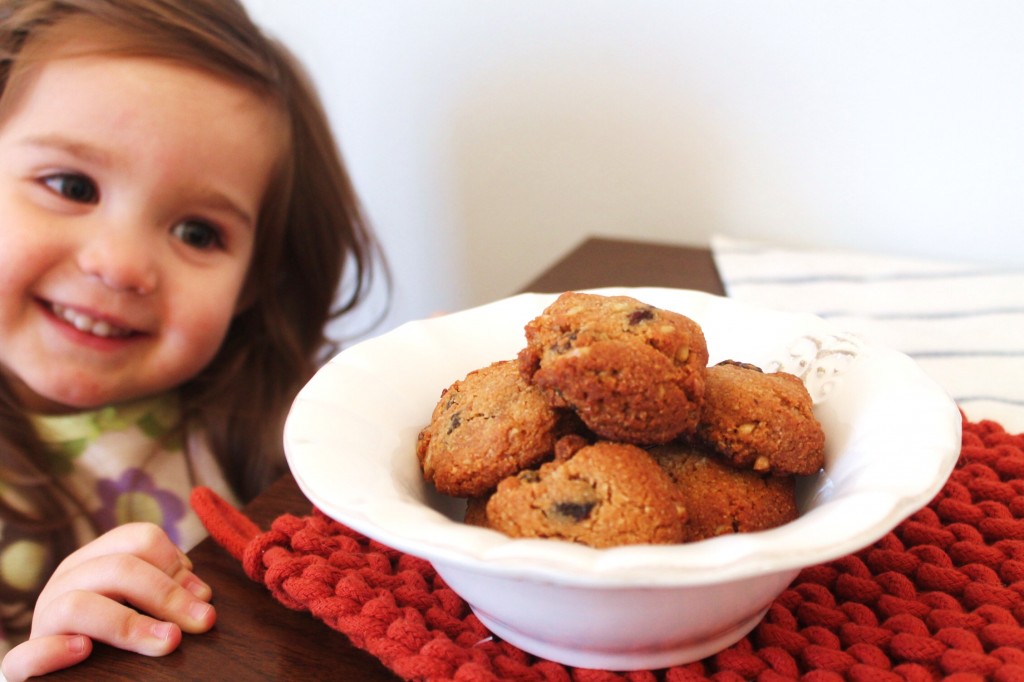 These are so tasty, the kids come begging every time I bake them!
---
---