Gluten Free Walnut Chocolate Chip Cookies- Revised 3/5/11
***Revision:  After receiving feedback that the dough was spreading too much, I added an additional 1 tablespoon of almond flour to the recipe.  Here are few tips for success with this recipe (and all of my other baking recipes):
use a liquid measuring cup for the honey, it is the most accurate way to measure it
make sure your flours are at room temperature when preparing the dough
firmly pack the flours when measuring, like you would brown sugar
make sure your oven is preheated
if you alter the amount of chocolate chips or omit the nuts, you will have issues and I can not guarantee results because it will change the texture
Ok, that being said if you made these before and they failed, please try again using these tips :)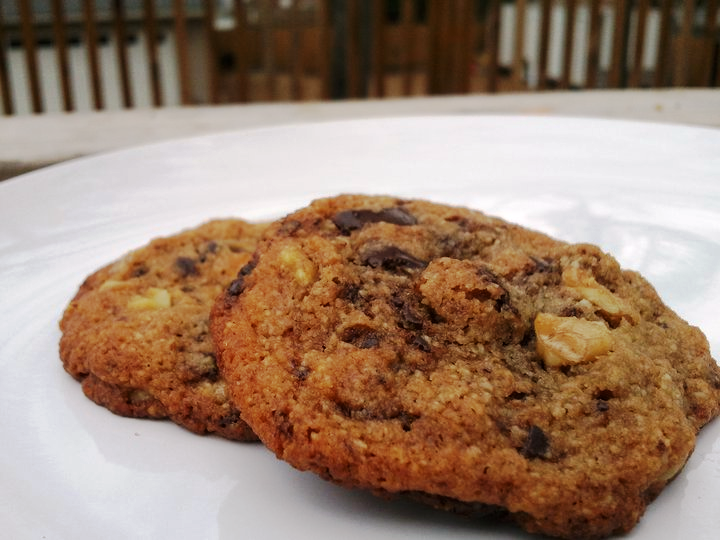 Somehow I finally figured it out.  All previous efforts had been so-so, but these are amazing.  I think its all in getting the right ratio of butter, and by omitting the eggs I was able to achieve a better texture, not so cakey….  These are crispy on the outside with a chewy center. Wish I could drink a big glass of milk with them, then I'd be in heaven! (I suppose coffee will do)…  I like to use chopped chocolate discs or bars because I like to have all different sizes of specs and shavings of chocolate in each bite.  Like Lindt or Ghirardelli chocolate bars, or even Trader Joe's chocolate discs or bars.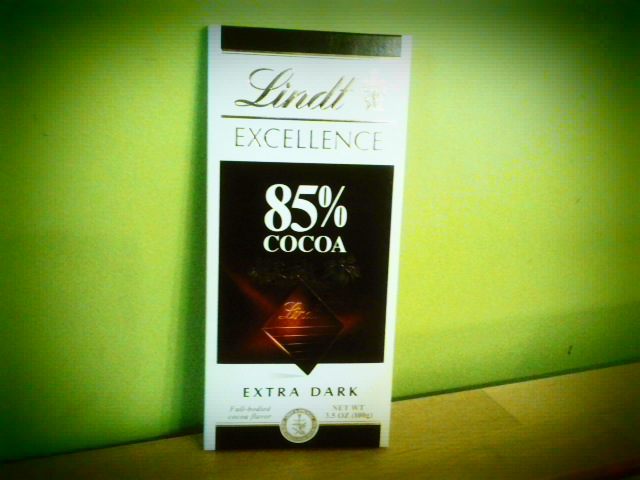 Gluten Free Walnut Chocolate Chip Cookies
1 stick of butter, melted and cooled
1/2 cup honey
3/4 cup  + 1 tablespoon almond flour, firmly packed
2 tablespoons coconut flour, firmly packed
1/2 teaspoon baking soda
1/2 teaspoon salt
1/2 cup chopped walnuts
one 3.5oz semi-sweet or bittersweet chocolate bar, chopped or 1 cup chocolate chips
Preheat oven to 350.
Whisk together butter and honey.
Add flours, baking soda and salt.
Fold in walnuts and chopped chocolate.
Rest dough for 10 minutes at room temperature or chill dough for a little thicker cookie.
Scoop dough, leaving at least 2 inches between cookies. Bake at 350 for 10-12 minutes, the key is not over bake them or they won't be chewy.  There are no eggs in this recipe so you do not have to worry about fully cooking them.  Let cool on pan for a few minutes, they will be delicate at first. 
Eat up!
*yields 2 dozen cookies
---
---