Gluten Free Roasted Shrimp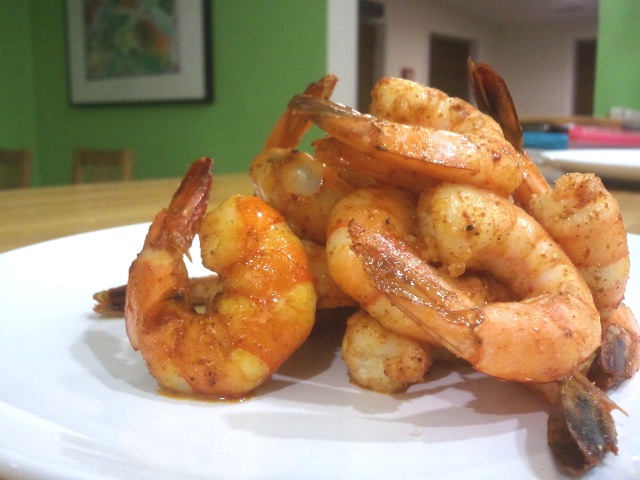 Ever get shrimp and want to try something different with it?  Well here's an idea:  roast it.  Now, if you follow my blog you will see a recurring cooking method that I use frequently.  My thoughts are that it is a quick, simple to follow, failproof method that brings out the best flavor in whatever you are cooking.  These shrimp are great on top of a salad, on a bed of rice with veggies, or make an easy appetizer with an assortment of dips.  My kids favorite kind I made were by far the coconut shrimp.  But who doesn't love coconut?
Roasted Shrimp
raw shrimp, peeled and devained- tail on
olive oil
salt and pepper
for curried shrimp add curry powder- pictured at top
for coconut shrimp add coconut flakes
*feel free to be creative and use your favorite herbs and spices
Preheat oven to 500 with cooking tray in oven.
Remove hot tray, spread shrimp on it.
Roast for 3-5 minutes, depending on size of shrimp. 
Serve immediately.
*Shrimp will cook very fast, so don't walk away from the kitchen while they are roasting.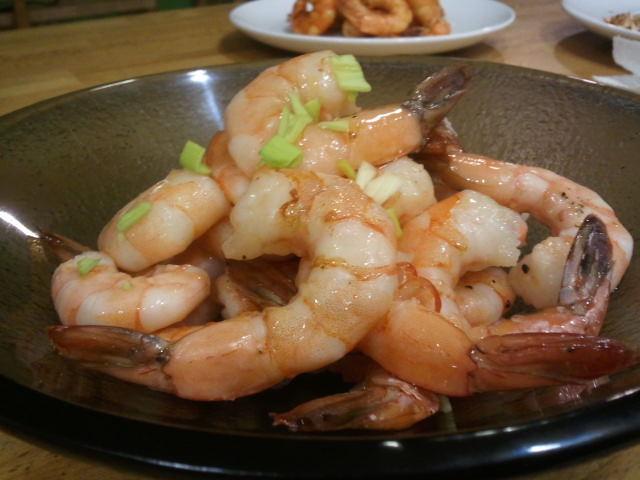 ---
---