Gluten Free Onion Cheddar Biscuits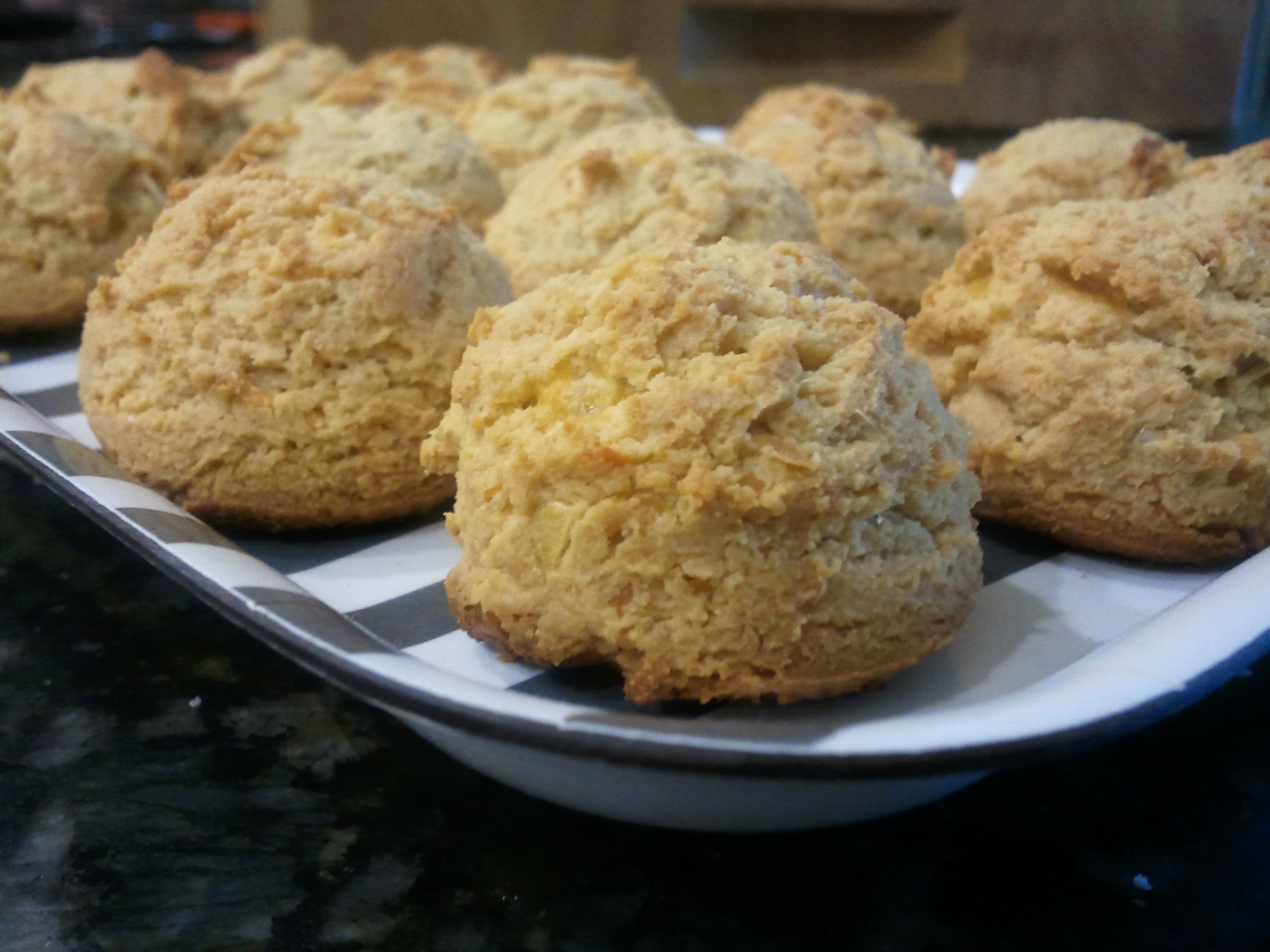 These biscuits are packed with flavor!  You can make them mini size for snacking, or make them larger and flatten to serve as a bun for a sandwich.  Either way they taste great and are a cinch to put together.  I make a large batch and freeze them.  So whenever I want a BLT or a biscuit with my eggs, I just throw one in the toaster oven.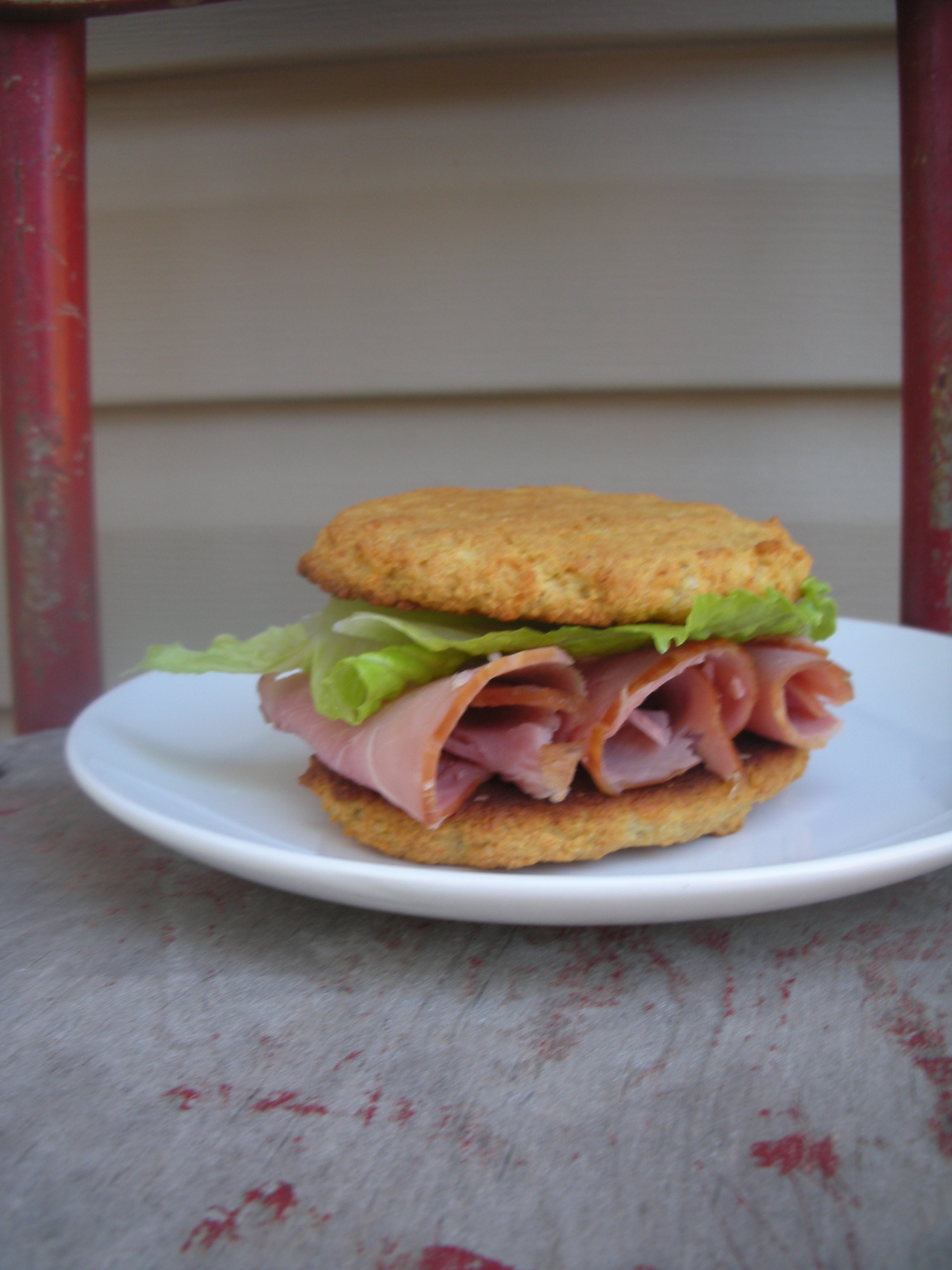 Gluten Free Onion Cheddar Biscuits
2 eggs
1 cup shredded cheddar cheese
1/2 stick butter, melted
1 Tablespoon honey
1/2 onion, roughly chopped
1 garlic clove, roughly chopped
2 cups almond flour, packed
1/4 cup coconut flour, packed
1 teaspoon baking soda
1 teaspoon salt
Preheat oven to 325.
Combine all ingredients in food processor until it forms dough.
Scoop batter, flatten with a damp hand to make buns.
Bake for 20-25 minutes.
*yields approximately 14 buns and 30+ mini biscuits.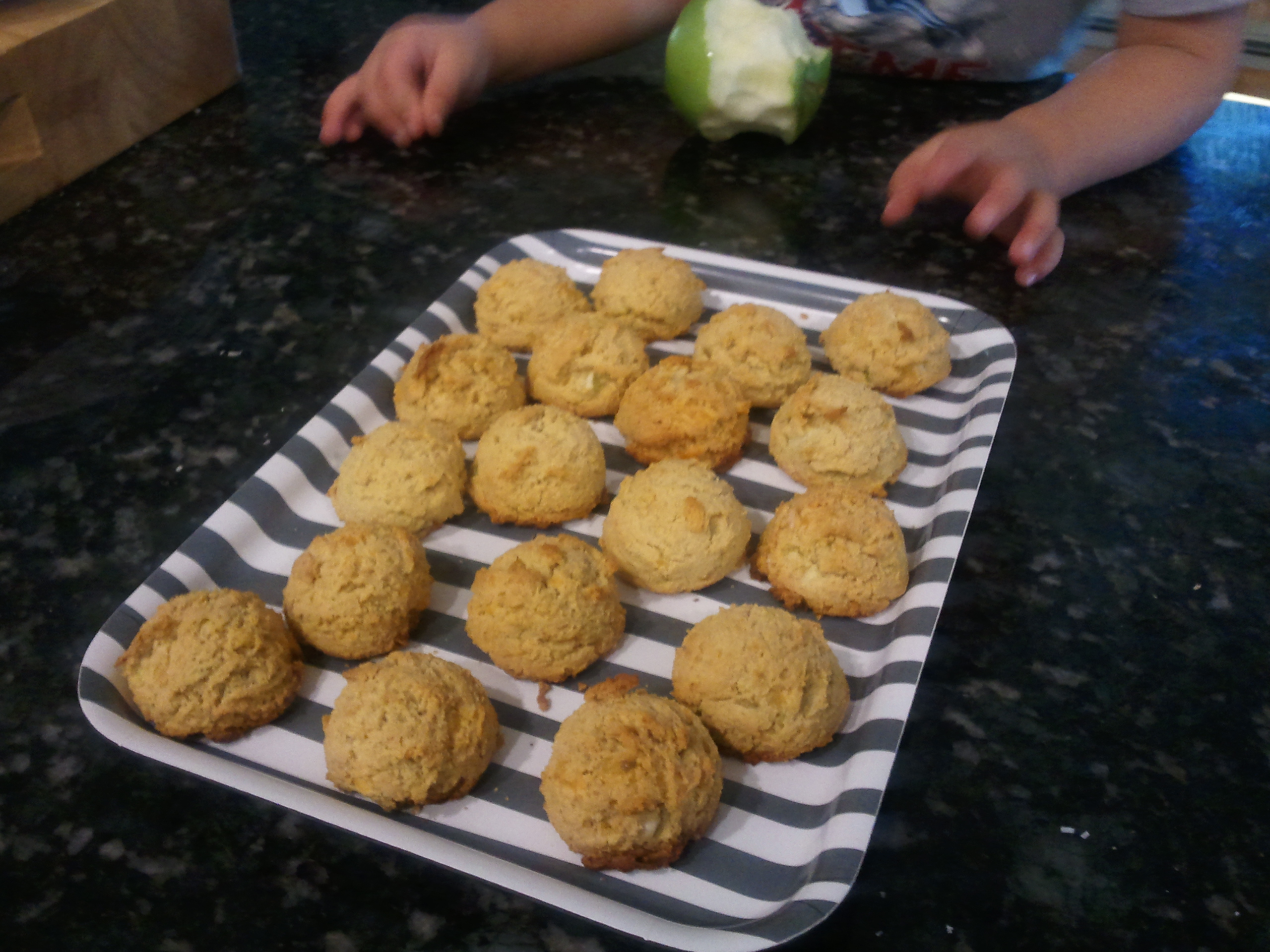 ---
---