Gluten Free/Nut Free Banana Bread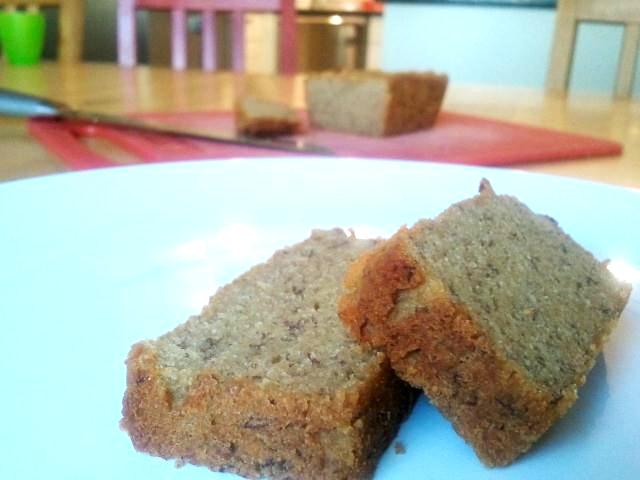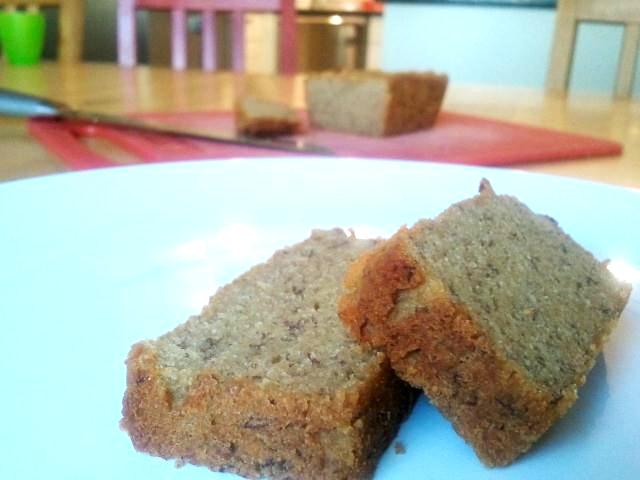 In an effort to have more nut free options, I have been utilizing the wonder flour, coconut flour.  It's quite intersting to work with and definitely works differently than any other flour. Coconut flour is packed with fiber and is cholesterol free!  My kids won't eat bananas once they are "too" ripe, so this is a great way to use them up.  This banana bread didn't last longer than a day in my house, my kids really enjoyed it!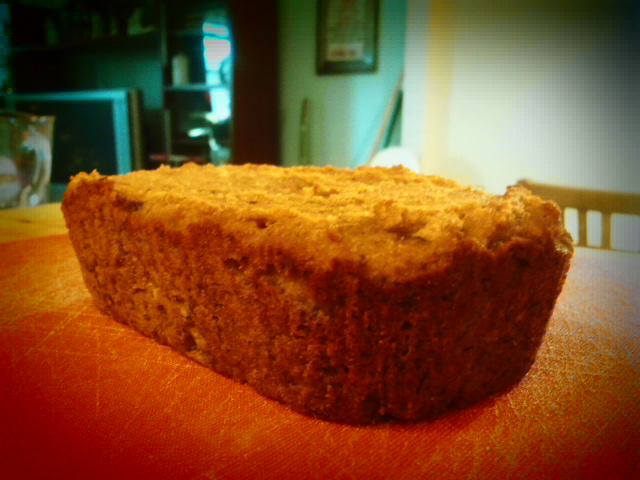 Gluten Free/ Nut Free Banana Bread
2 large or 3 small bananas, very ripe
3 eggs
1 stick of butter, melted
1/ 2 cup honey
1/2 teaspoon baking soda
1/2 teaspoon cinnamon
dash of salt
3/4 cup coconut flour, firmly packed
Preheat oven to 300.
Mash bananas with fork.
Whisk in eggs, butter and honey.
Add all dry ingredients and combine thoroughly.
Spread into greased loaf pans.  (I used 3 small ones)
Bake for 45-50 minutes until golden brown and inserted toothpick tests clean.
*fold in a cup of your favorite nuts or chocolate chips for extra fun!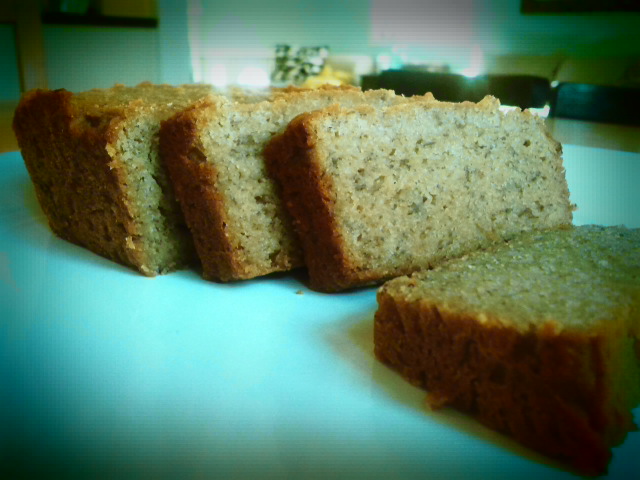 ---
---