Double Recipe Pie Crust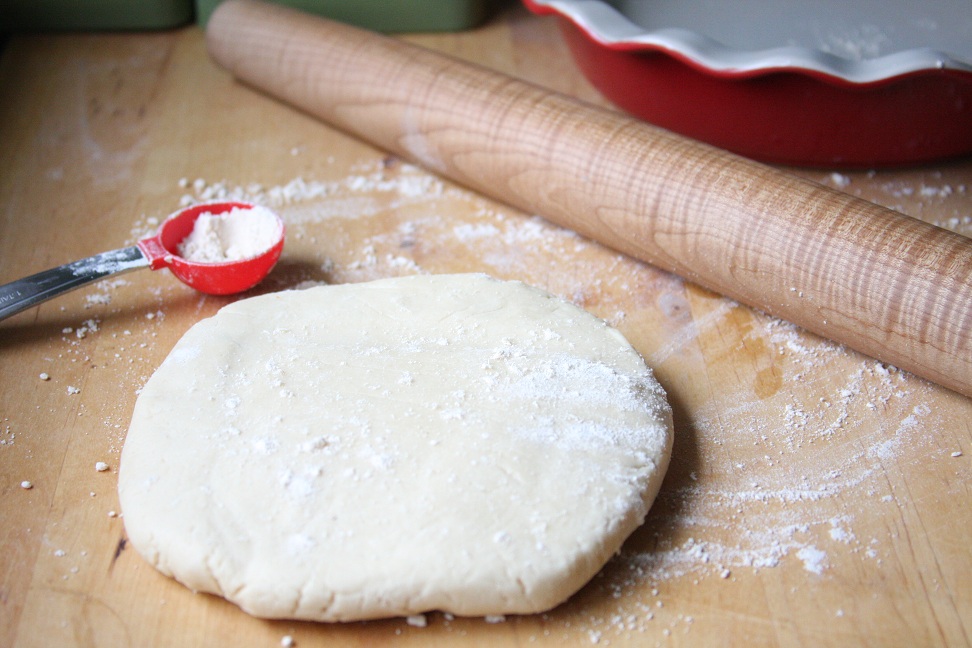 This recipe is perfect for a lattice pie or deep dish pie.  Or even better, if you are making 2 pies, just split the dough in half.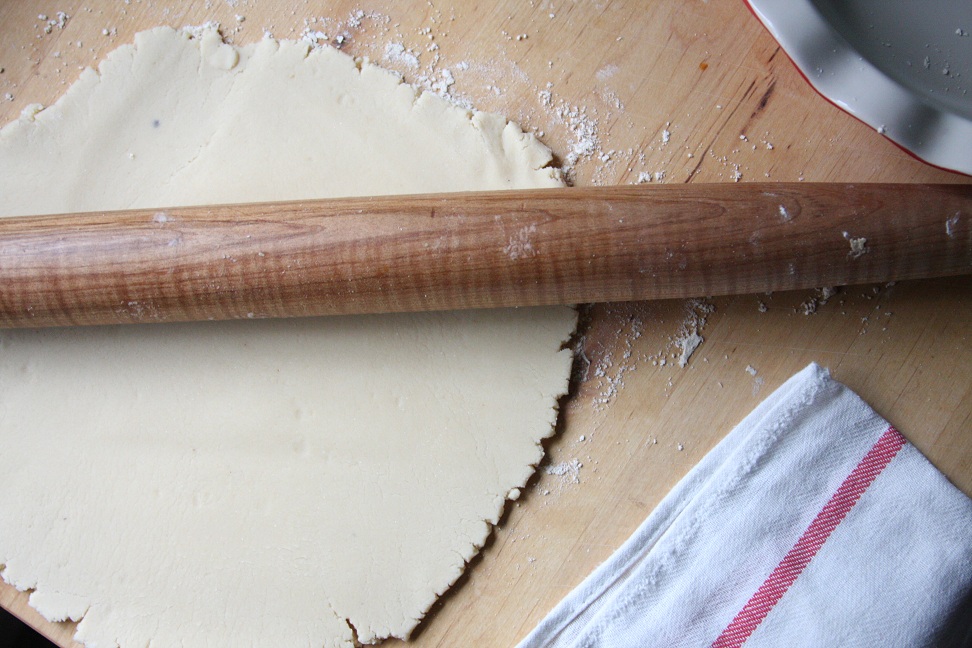 I find it is easiest to make the dough in a food processor.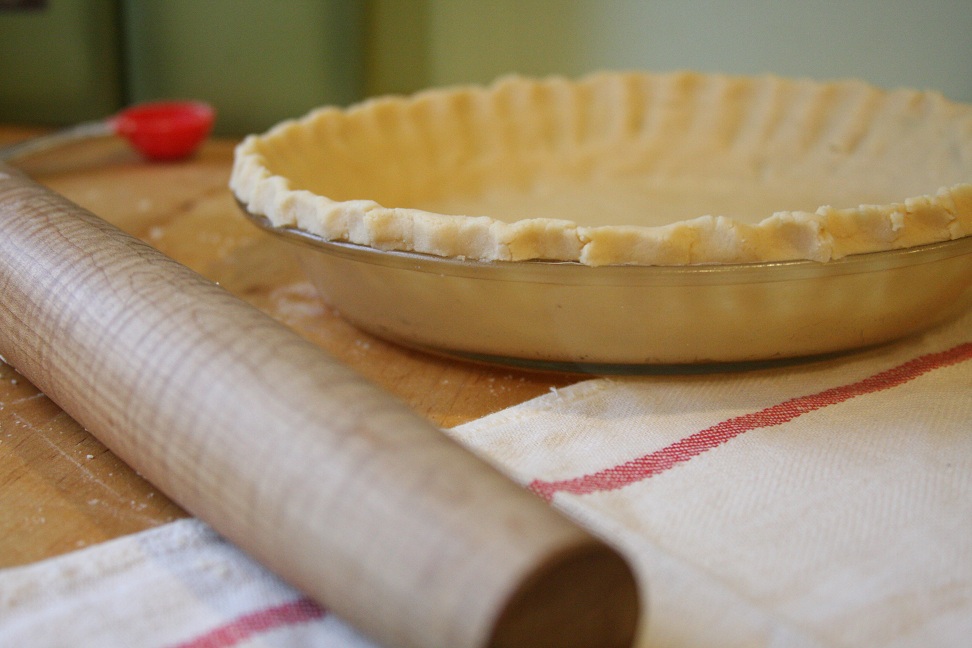 This recipe is pretty tasty and very stable.  It is also extremely forgiving.  You can literally press the dough together, patch holes and cracks and it works perfectly.  My only complaint is that no matter what I do, the crust gets dark.  I always use pie crust shields to help prevent browning.  I just think that the almond flour always gets dark quickly… that is my one gripe, and something I have yet to figure out.  Believe me, when I get it just right, I will share :)
So for now, this is my go to recipe.  It has a combination of butter and shortening.  My other pie crust is butter only.  The shortening makes it a little more tender in texture.  It is very quick to put together, either in a food processor or with a pastry cutter.  There is no reason to be intimidated by pie crust.  You can do it!
Double Recipe Pie Crust
1/2 cup butter, cold and cubed
1/2 cup vegetable shortening
2 cups almond flour, packed
1/2 cup coconut flour, packed
1/2 teaspooon salt
1 1/2 tablespoons honey
Pulse together all ingredients in a food processor until it forms a ball.
Separate into 2 discs, flatten and wrap each disc in plastic wrap.
Refrigerate for at least 2 hrs.  (dough can be frozen up to 1 month)
Remove from fridge, roll out on surface dusted with almond flour or in between to large pieces of plastic wrap for easy cleanup.
Gently place in pie plate, using any scraps to patch holes and pushing together any cracks.  (this will happen, the dough is slightly crumbly)
Chill unbaked pie crust right up until you need it.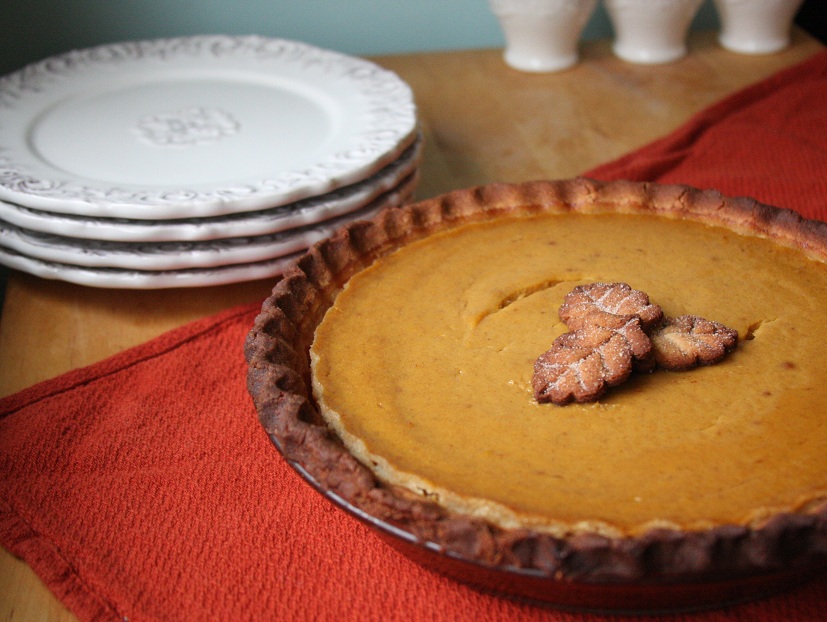 ---
---