Gooey Brownie For One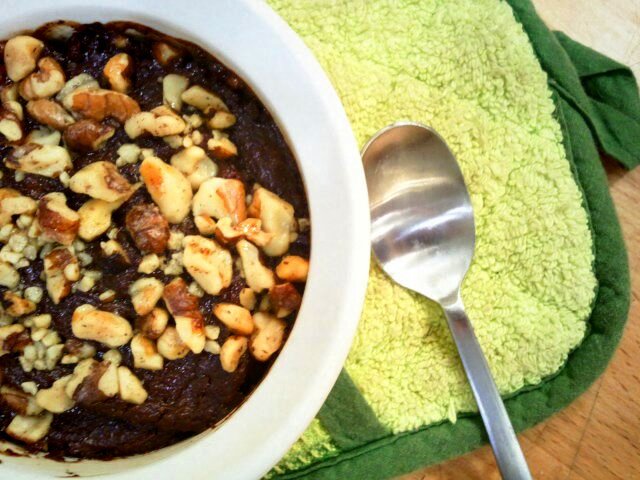 It's 10pm, and I'm craving chocolate.  This is a daily occurrence for me, and am thinking I am not alone….  So I developed this recipe for a couple reasons.  Well for starters, to get an immediate chocolate fix in under 15 minutes, and secondly to make something the right "portion" so I wouldn't eat an entire batch of brownies  (which I will admit has happened).  This gf brownie is a cinch to throw together and is ready in minutes….  I recommend using a toaster oven if you have one, as it is more efficient.  This gluten free, grain free, dairy free, AND egg free brownie hits the spot.  It is the perfect end to a long day.  I find myself making this at least once a week.  It is gooey, decadent and rich.  It's amazing.
Gooey Brownie For One
1 oz unsweetened chocolate
2 tablespoons honey
2 tablespoons almond butter
1 tablespoon applesauce
sprinkle of sea salt
Preheat toaster oven to 325.
In a small ramekin, melt together the chocolate and honey.
Stir in almond butter and applesauce.
Sprinkle in sea salt.  Stir, then scrape down sides.
Bake for 12-14 minutes.
Top with nuts, toasted coconut, berries, whipped cream or whatever you desire.
Indulge.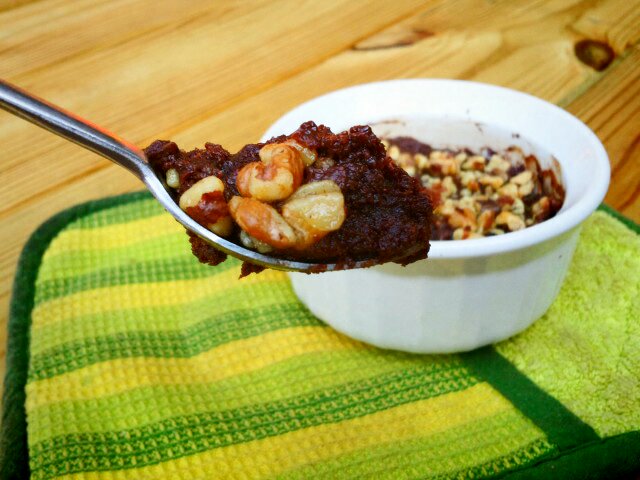 I have also made this using peanut butter instead of almond butter, and it's like eating chocolate peanut butter fudge.  So good…
---
---