Sticky "5-Spice" Chicken
I'm going to let you all in on a super secret blend I use on everything. I debated whether or not to keep this to myself, but thought it would be nice to share so others can enjoy. Although I do like traditional 5 spice powder, this is my own spin taken in a different direction. Another thing is that there is not an exact measurement for each spice, because it is a personal preference of how much you like of each. If you like things with a little more spice, add more ginger and chili, etc… But the bottom line is that each of these spices merry well together and can transform any meat you season it with!  Try it on braised short ribs, roasted chicken,  stir fried beef!  I'm going to share with you just one recipe using this spice blend.  Ok, here it is…  brace yourselves…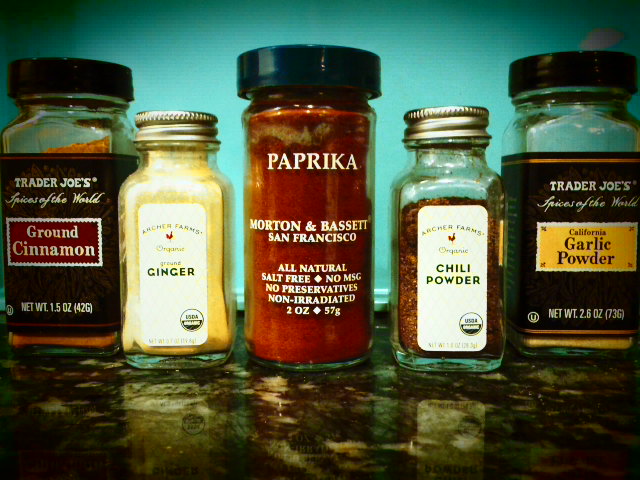 *Depending on it's application or use, fresh ginger and garlic are definitely used.  
Sticky "5 Spice" Chicken
2 lbs mixed chicken, bone in, (skin on)

salt and pepper
5 spice blend
1 large onion, julienned
2 tablespoons apple cider vinegar
2 tablespoons butter
1/4 cup water or apple cider
2 tablespoons honey
Preheat oven to 375.
Heat oven proof skillet.
Season chicken with salt and pepper.
Sear chicken, skin side down.  Sprinkle on "5 spices".
Turn chicken after it is nice and golden brown on the bottom.  Cook for another 3-5 minutes.
Mix together vinegar, butter, water and honey- then add to skillet.
Add onion and finish cooking dish in the oven.  About 10-15 minutes. 
Turn chicken again (skin side up) and broil for about 5 minutes, until the skin gets crispy and caramelized.  Check with meat thermometer and juices will run clear.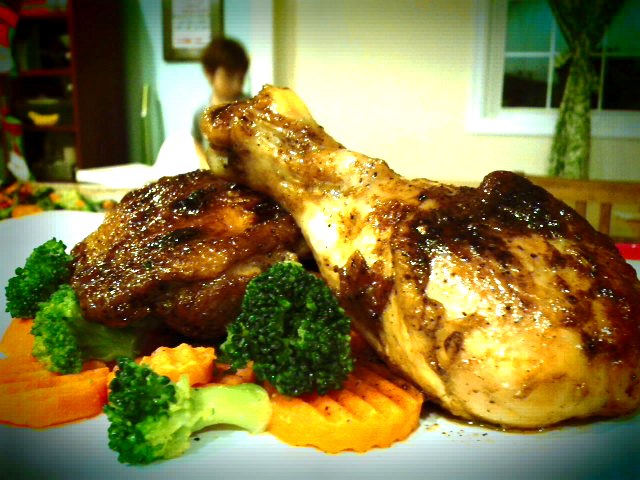 ---
---