Almond Flour Pancakes with Blueberry Sauce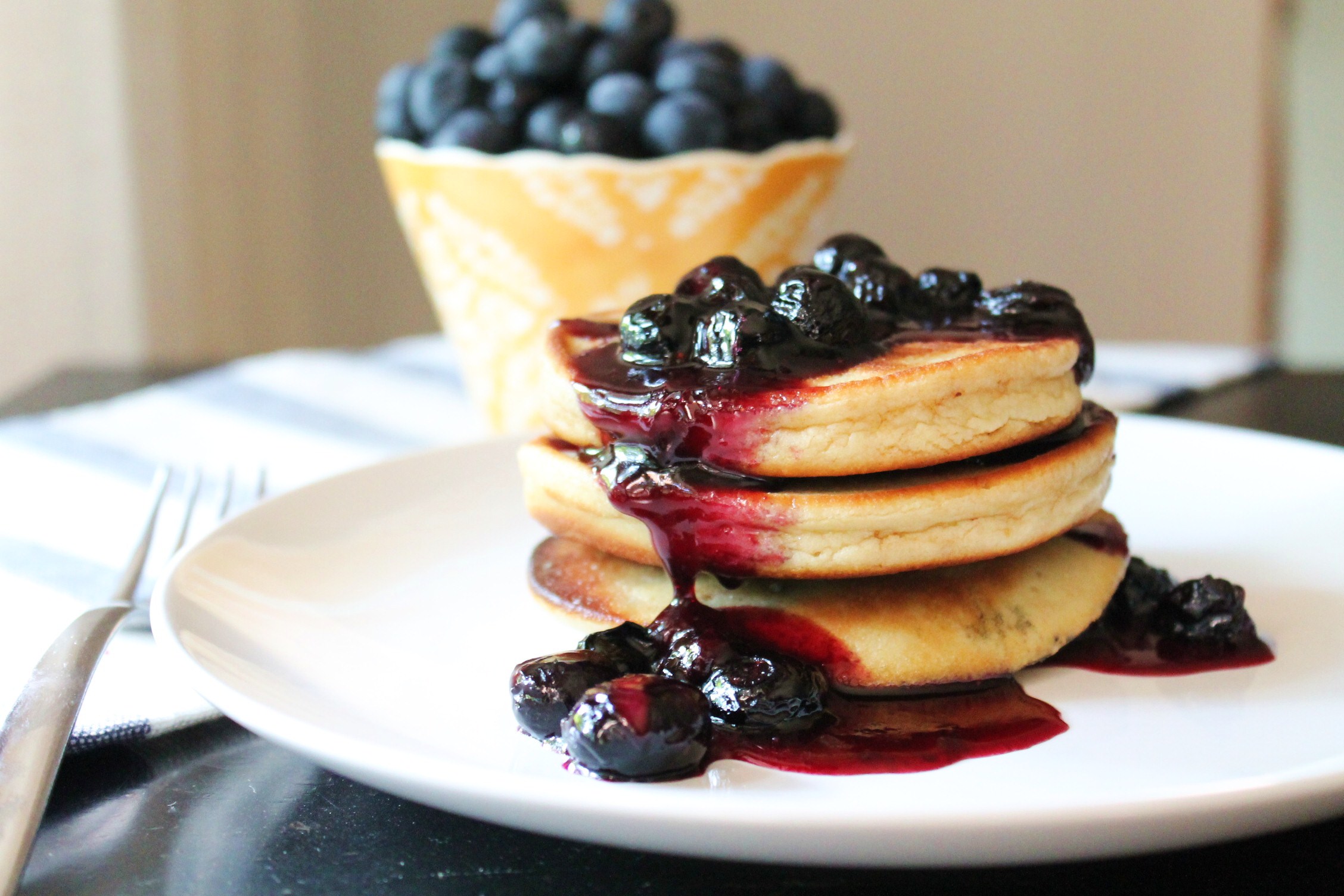 These almond flour pancakes are surprisingly light and fluffy. I know that several of my recipes use a combination of almond and coconut flour, however I thought it might be nice to add a pancake recipe using only one flour. Normally when you think of almond flour, you automatically assume, super dense and heavy, which isn't the case here… I prefer to use a blender when making the batter to ensure a fluffier texture.
Looks like we have a volunteer taste tester….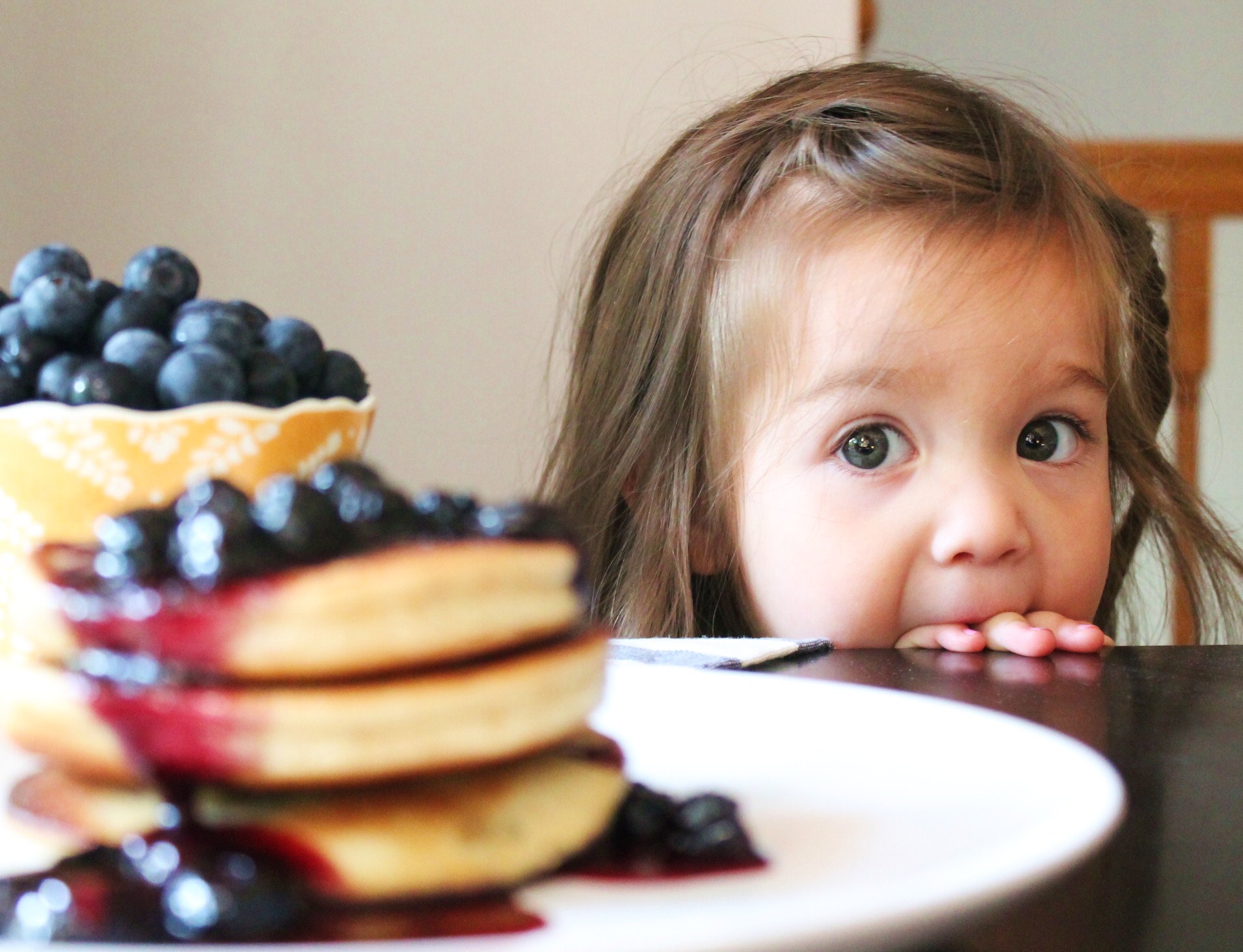 Almond Flour Pancakes
6 eggs
1/3 cup coconut oil/melted butter
1 1/2 cups almond flour, firmly packed
1/2 teaspoon baking soda
1/3 cup milk (I have used both coconut and almond)
1 teaspoon vanilla
dash of salt
1 tablespoon honey
1 teaspoon apple cider vinegar
Combine all ingredients expect vinegar in blender. Blend on high until smooth.
Add vinegar and blend.
Preheat pan with a little bit of coconut oil or butter.
Cook pancakes on low-medium heat, adjusting if necessary.
Yields 14-16 pancakes.
Quick Blueberry Sauce
2 tablespoons butter/coconut oil
1//4 cup honey
1 cup blueberries
In a small saucepan, combine all ingredients.
Cook on medium – high heat until the berries begin to soften.
Serve warm over pancakes.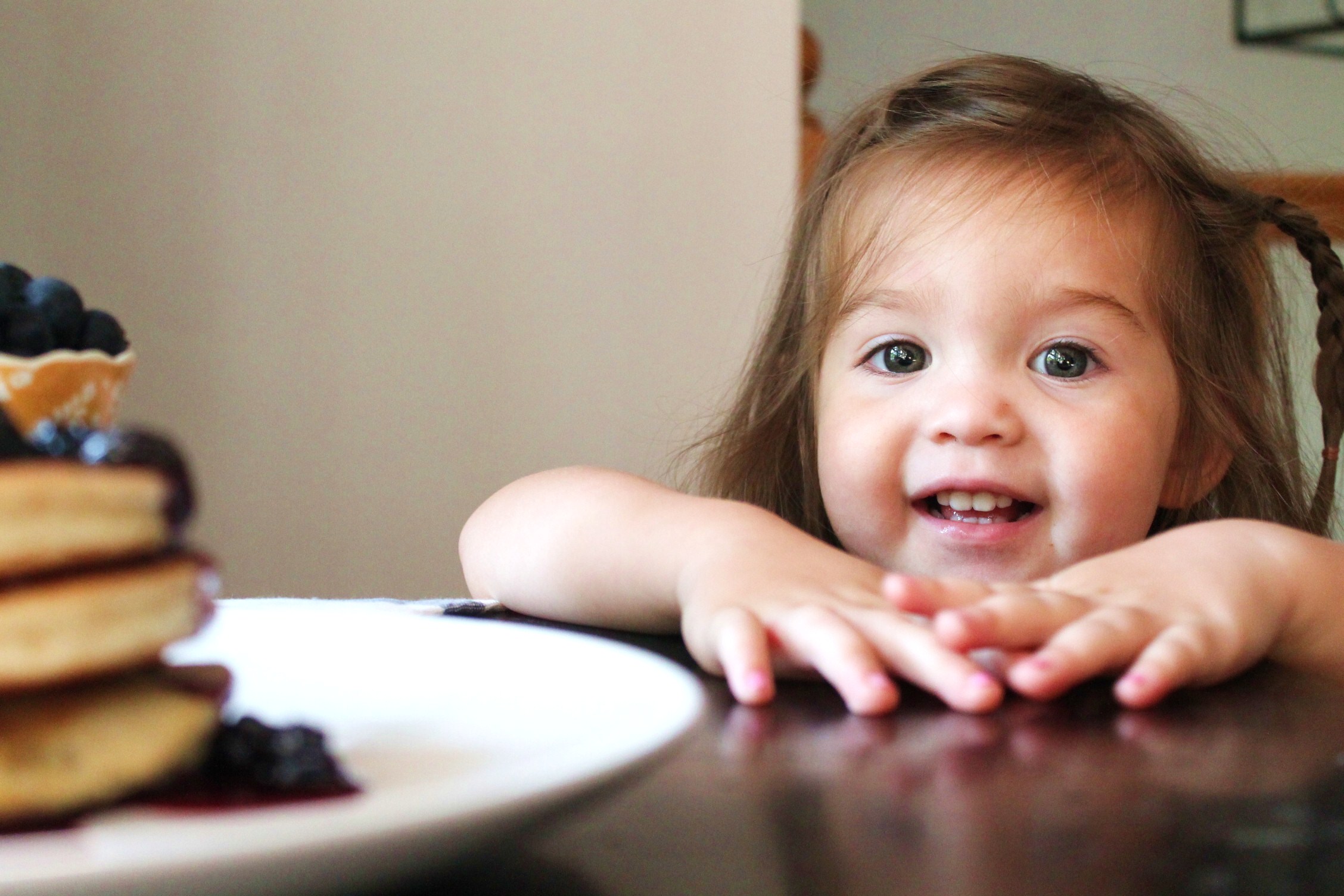 Although I didn't capture the end product, I can testify that she fully approved! Solely based upon her blue covered face and fingers…
Here is my original pancake recipe, which uses both coconut and almond flour –> Gluten Free Pancakes <—  We make pancakes almost every weekend and I usually double the recipe and freeze any leftovers to use during the week for a quick breakfast!
Hope you all have a lovely week!
~Michelle
---
---