Gluten Free "Hostess" Cupcakes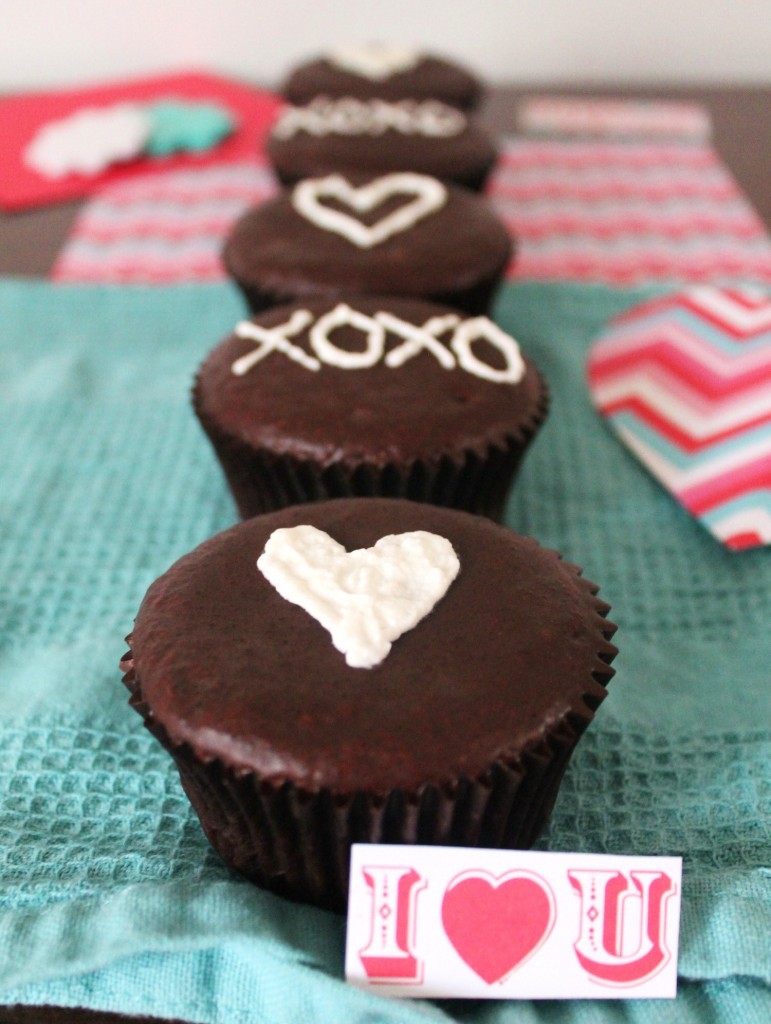 These are just fun to make.  Mind you, my piping skills are a little rusty since I haven't actively been making and decorating cakes.  But you get the general idea.  You can fill them with whipped cream, coconut whipped cream or dairy free vanilla pudding.
I love taking classics and revamping them to fit my new dietary needs and not to mention bringing a "nutritious" aspect to a normally unhealthy treat.  What better way to say I love you, than a delicious chocolate treat!
Gluten Free "Hostess" Cupcakes
1/4 cup coconut oil, liquified (or melted butter)

1/3 cup honey

1/3 cup cocoa powder

3 eggs

2 tablespoons coconut flour, firmly packed

1/4 teaspoon baking soda

dash of kosher salt

filling –

one recipe,

coconut whipped cream

or 1/4 cup heavy cream whipped with 1 teaspoon honey

glaze –

one recipe,

simple chocolate glaze
Preheat oven to 325.
Whisk together oil, honey and cocoa powder.
Add eggs one at a time, whisk after each addition.
Whisk in coconut flour, baking soda and salt.
Scoop into 6 lined muffin tins.
Bake 20-24 minutes until cooked thru, check with toothpick test.
Let cool completely before filling.
*This recipe yields 6 cupcakes.  Double the recipe to make 1 dozen.
Now for the decorating fun!
Simply take your leftover filling, whipped cream or coconut whipped cream and scoop into a small ziplock bag. Snip one of the corners and pipe away!  If you have pastry bag and tips, feel free to use those.  However, I skipped using my special tools just to prove you can make beautiful designs with a ziplock bag!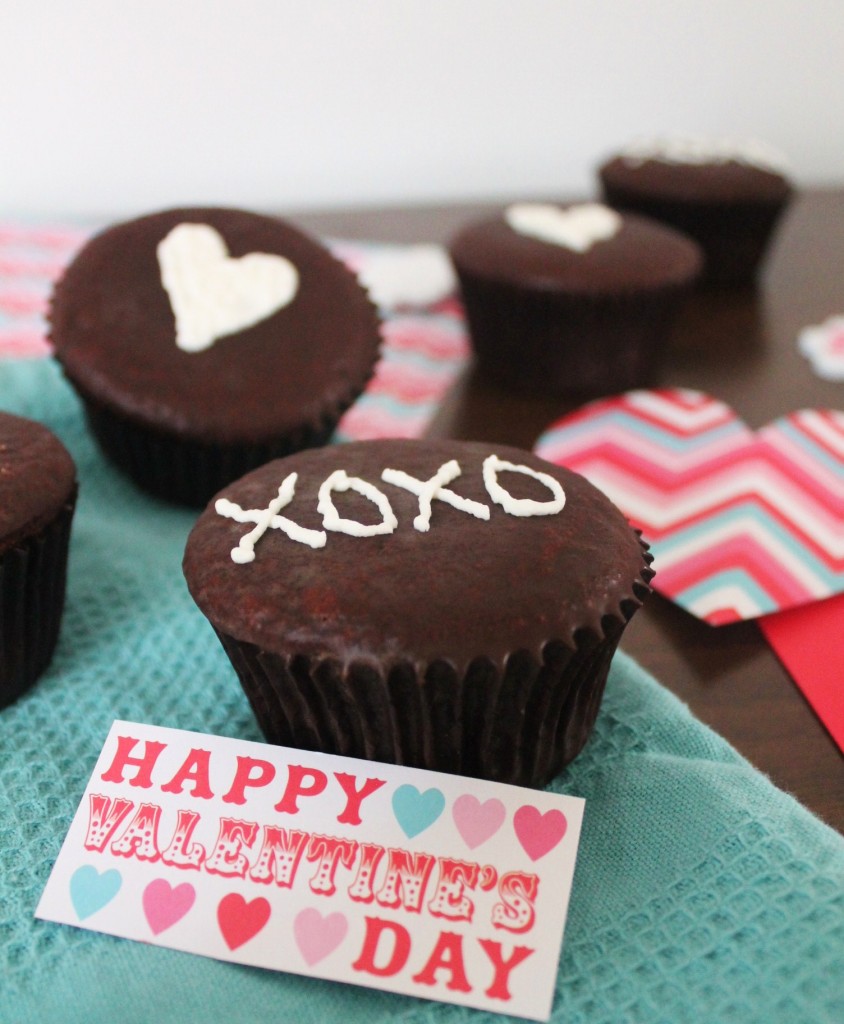 I wish I could see the look on my kid's faces when they see one of these in their lunchbox!  I've got them made and hiding in the freezer.  I'll place them in their lunches, still frozen and they will be perfectly thawed by lunch time.  My favorite part about these cupcakes, is that they are school friendly- meaning nut-free, gluten-free and if need be dairy-free!  The perfect Valentine treat to make for a class party or for your significant other :)
Hope you all have a lovely Valentine's day!
~Michelle
---
---