Raspberry- Lemon Meringue Pie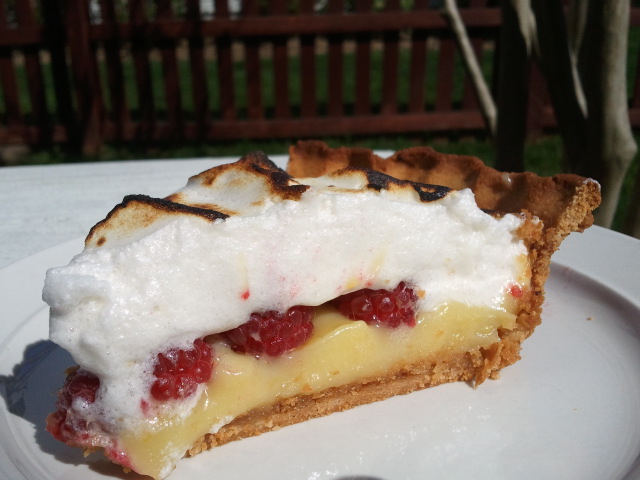 There is nothing better than a big slice of lemon meringue pie, or is there?  How about a layer of fresh raspberries hidden inside… oh yes, this is good. I promise.  I made this for my mother in law's birthday last weekend and it got rave reviews.  This beautiful and tasty pie would be perfect to share on Easter.
Raspberry- Lemon Meringue Pie
1 fully bake pie crust (sweetened version)
1/2 recipe of lemon curd
1/2 pint of fresh raspberries
1 recipe easy meringue (recipe below)
Preheat broiler to high.
Spread lemon curd onto the bottom of a fully cooked and cooled pie crust.
Place raspberries on lemon curd in a single layer.
Top with easy meringue and place under broiler just until the meringue starts to caramelize.  Or use a blow torch if you have one.  Serve immediately or refrigerate up to 1 day.
 *if making a deep dish pie, use a full recipe of the lemon curd.
Easy Meringue
4 egg whites
1/4 cup honey
In a clean bowl, whip egg whites to soft peak.
Add honey in slowly, keep whisking until glossy and thick with stiff peaks.
Use immediately.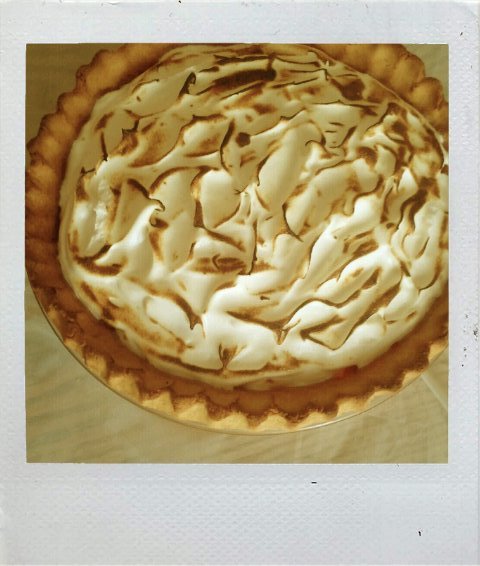 ---
---