Spiced Pumpkin Seeds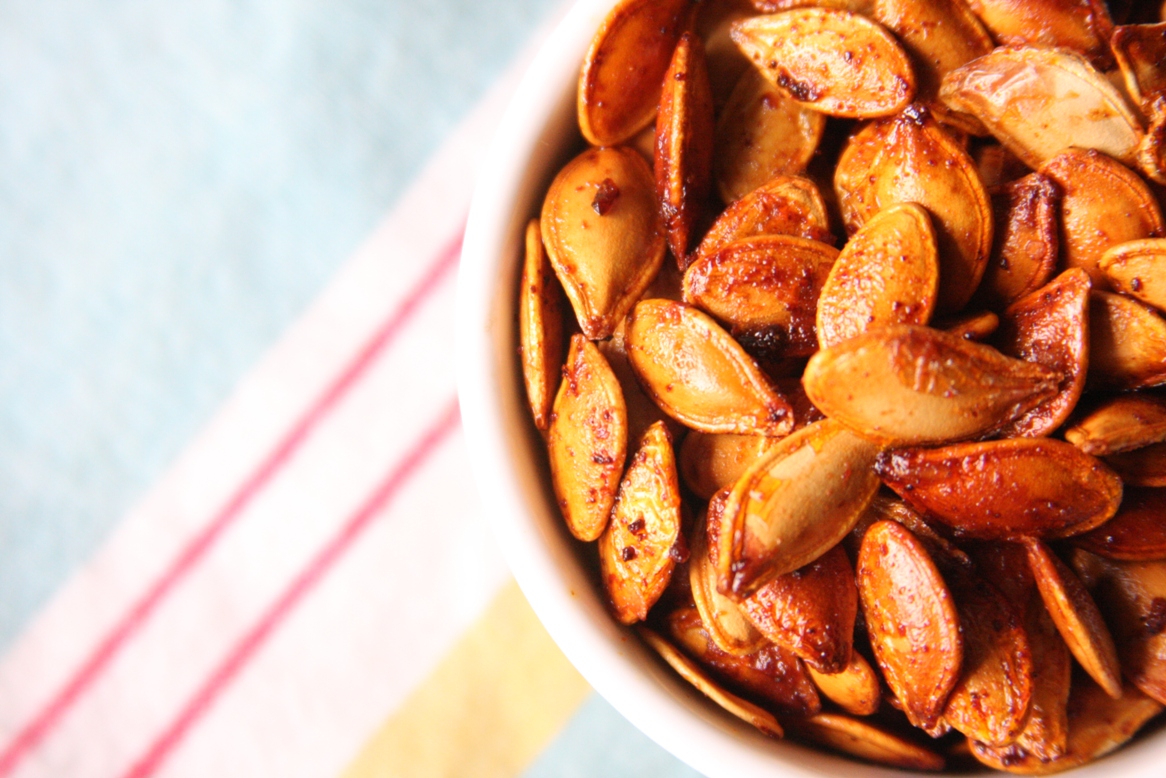 I recently served these to some friends who were over for girls night… they were a huge hit.  Everyone kept asking what was in them… So, I guess I shall share my recipe. 
These also make a wonderful, healthy snack for the kids.  Mine get super excited everytime I make them!  When they are cooking they say it smells like popcorn.  And since going grain free, I've been missing my popcorn… so these little guys surely fill the void for crunchy, salty goodness.
Spiced Pumpkin Seeds
2 cups pumpkin seeds (cleaned, rinsed and dried out for 1 hr)

2 tablespoons melted butter/oil
1 tablespoon honey
1 teaspoon sea salt
1/2 teaspoon paprika
1/4 teaspoon chili powder
1/4 teaspoon ginger
Preheat oven for 300.
Stir together the melted butter, honey and spices.
Coat seeds in mixture.
Spread evenly onto a sheet tray.
Bake for 40-45 minutes, until golden and crisp.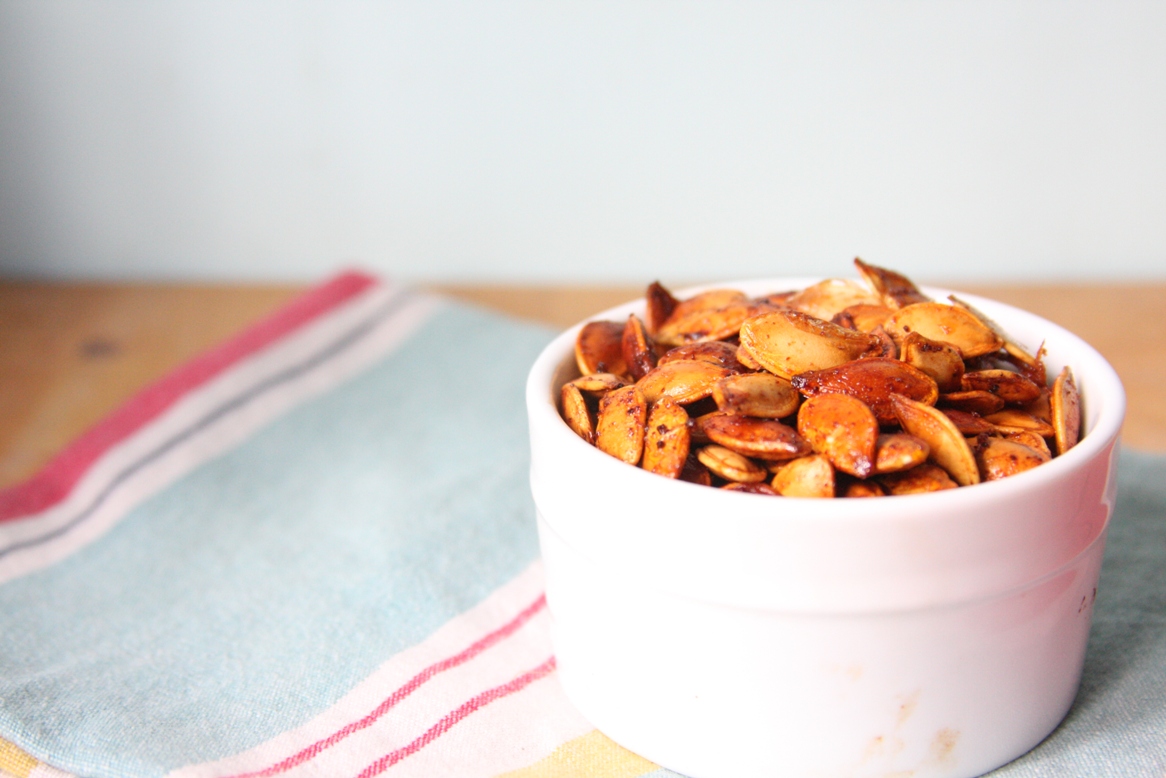 ---
---