Praline Butternut Squash Casserole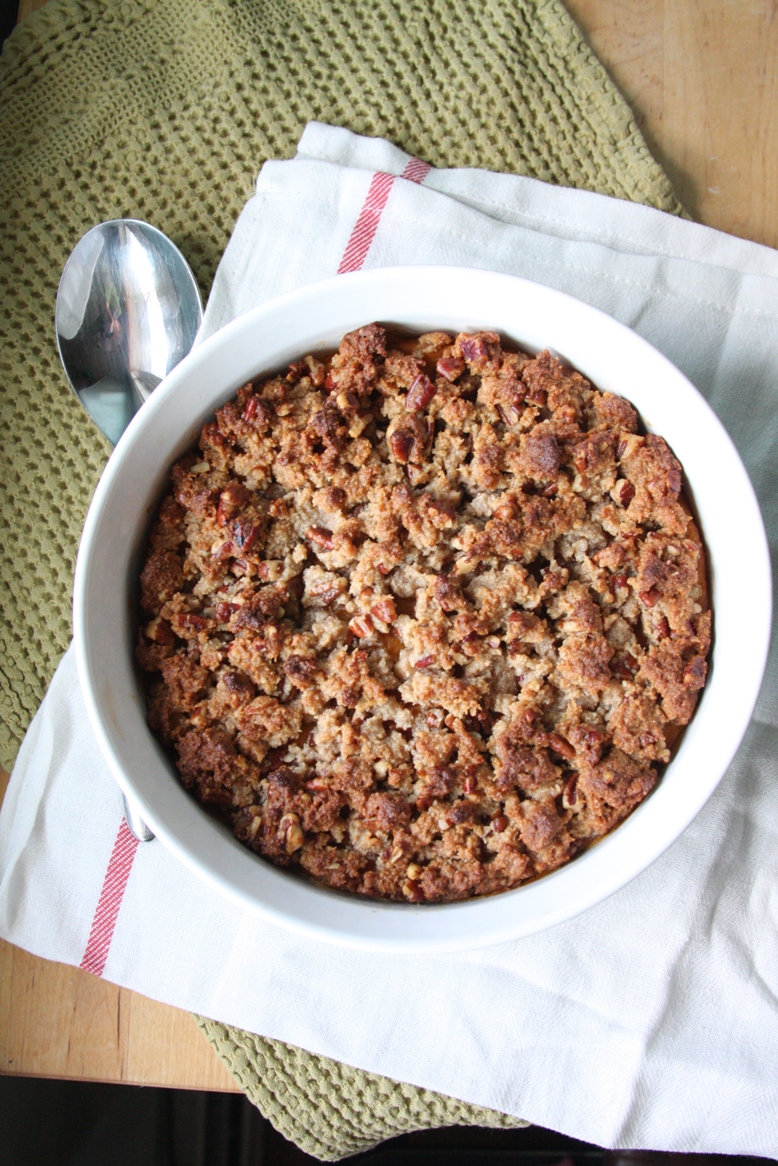 I have expressed many times before my love for butternut squash.  This recipe is simply delicious and would make a wonderful addition to any Thanksgiving buffet.  This casserole can be assembled up to 3 days in advance and baked fresh the day of.  How's that for getting ahead of the game?
Move over sweet potatoes… there's a new guy in town.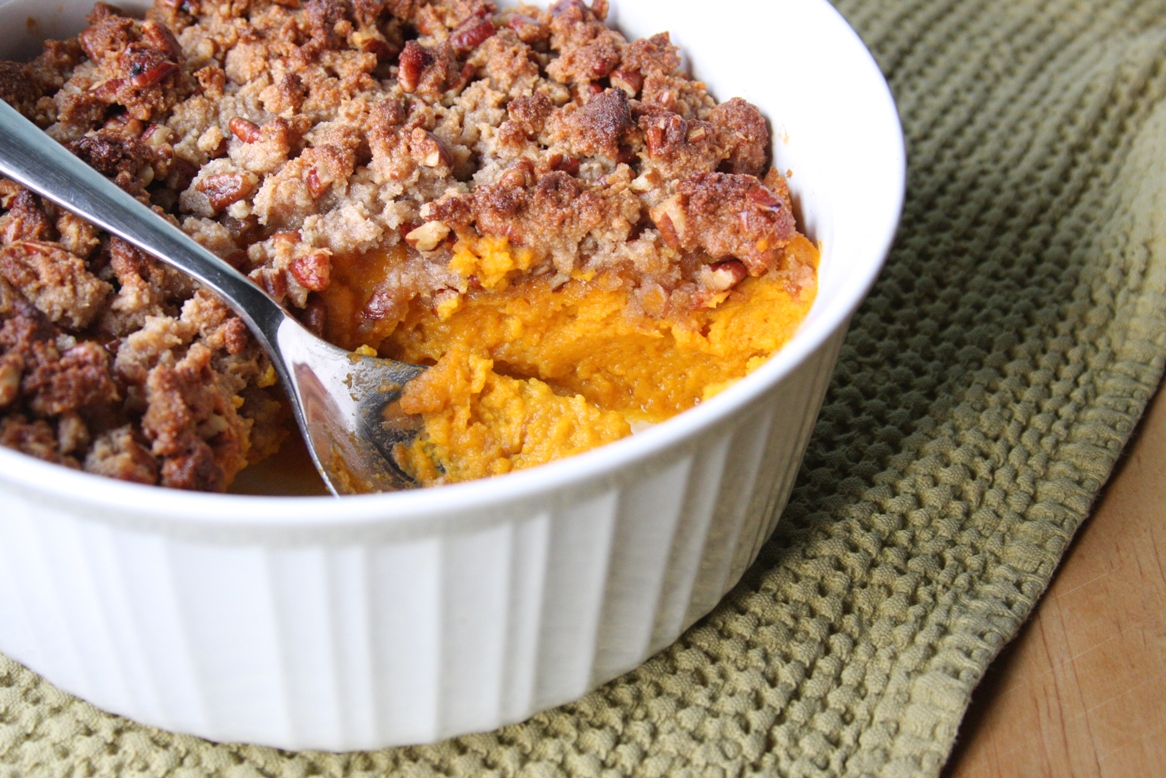 Praline Butternut Squash Casserole
4 cups pureed butternut squash (2 medium squash)
4 tablespoons melted butter
2 eggs
1/2 teaspoon salt
topping
1/2 cup shredded coconut, unsweetened
1/2 cup toasted chopped pecans
1/2 cup almond flour, packed
1/2 teaspoon cinnamon
1/8 teaspoon nutmeg
1/4 teaspoon salt
1/4 cup honey
4 tablespoons butter, room temperature
Preheat oven to 325.
Prepare topping, by combining all the dry ingredients.  Then stir in the honey and butter, with hands or a fork.  Set aside mixture.
Whisk together the butternut squash puree, eggs, melted butter and salt.  Spread mixture evenly into a 2 1/2 or 3 quart casserole dish.
Using your fingers, crumble the topping onto the squash.
Bake for 40-45 minutes until golden brown.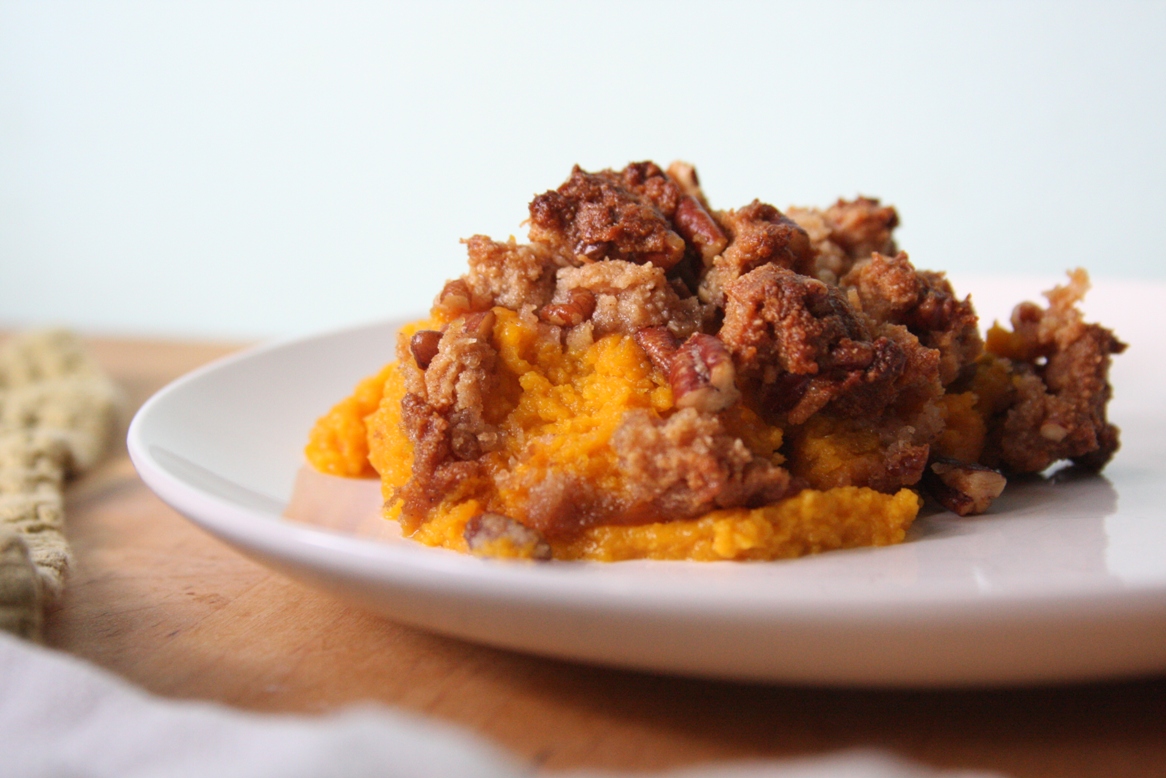 ---
---