Chocolate Brownie Ice Cream Cake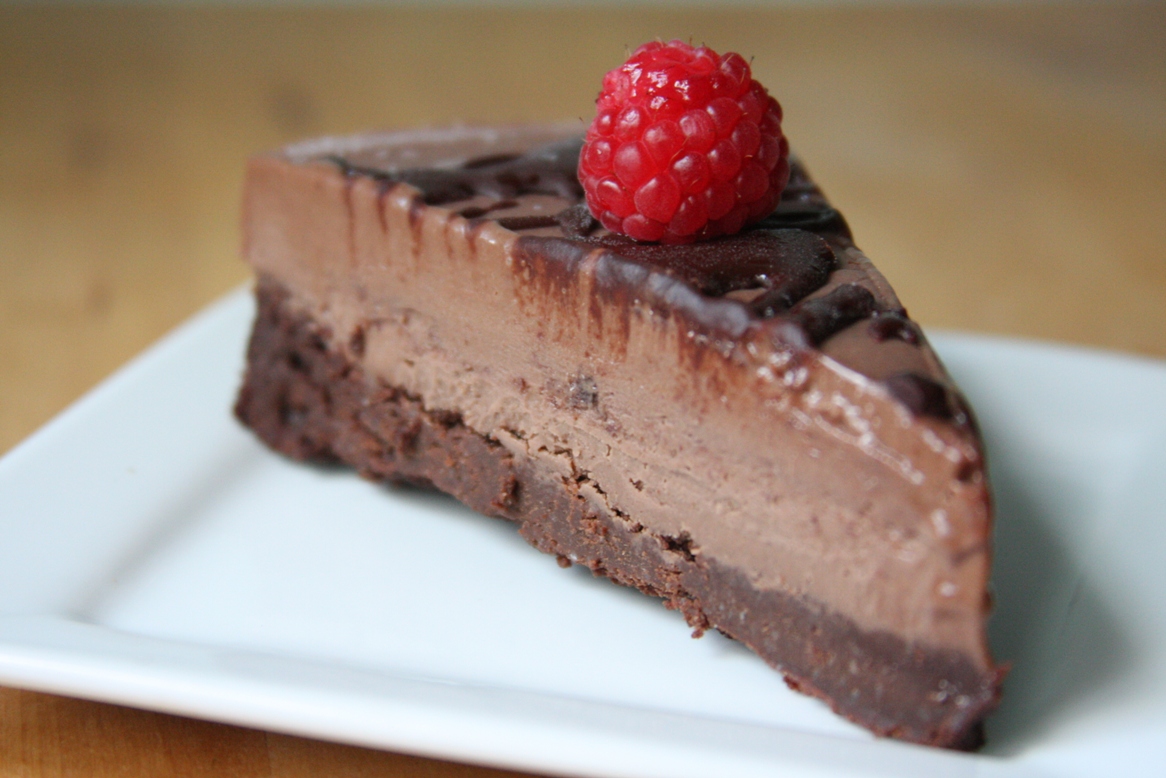 Three of my favorite things, all tied together in one dessert:  chocolate, brownies, and ice cream.  Need I say more?
I recently served this dessert at my brother in law and sweet friend Emily's engagement party.  It was very well received.  No one had any idea that this dessert was completely gluten free, grain free, dairy free, and even egg free!  This decadent treat is very easy to make, but impressive to guests.  You won't be disappointed.  Because of it's decadent richness, it can easily serve 16+ people.
This is a great make ahead recipe.  Prepare it this week, pop it in the freezer, and bring it to your next holiday gathering!
Chocolate Brownie Ice Cream Cake
brownie base
4 oz unsweetened chocolate
1/2 cup honey/agave
1/2 cup applesauce
1/2 cup almond butter
1/4 teaspoon salt
1/4 teaspoon baking soda
chocolate ice cream
2 cups raw cashews, soaked overnight (4 hr minimum)
3/4 cup cocoa powder
2/3 cup honey/agave
1/2 cup coconut oil
1 cup water
Preheat oven to 325.
Prepare brownie base: Melt together chocolate and honey.  Stir in applesauce, almond butter, salt and baking soda.  Pour into a greased 9 inch spring-form pan.  Bake for 20 minutes.  Remove from oven, let cool slightly and place in freezer.
While brownie base is baking, prepare ice cream.  Place all ingredients into a high powered blender or food processor and blend until smooth and creamy.  Pour mixture over chilled brownie base.  Place back in freezer to set, at least 2 hours.
Drizzle with melted chocolate and serve with raspberries and cream.
*for easy removal, warm a damp tea towel in the microwave and wrap around the pan.  this will help release the ice cream from the pan.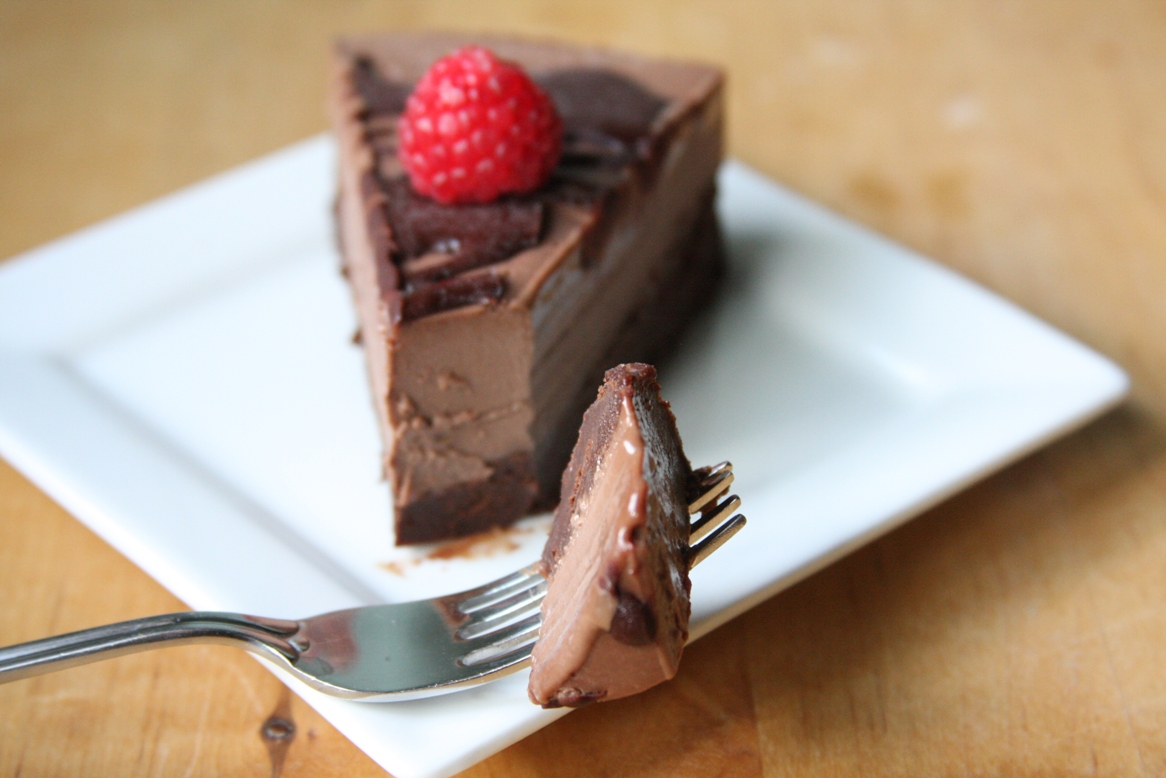 *if frozen solid, this dessert can travel fine for up to 1 hr or longer if kept in a cooler bag
Another Thanksgiving must have is my No-Bake Pumpkin Cheesecake, which also happens to be dairy free.  Check that recipe out here!
---
---