Butternut Squash Mash
Butternut squash is so delicious on it's own.  A simple cooking method and a little flavor added, and you have a complete side dish made in no time.  Rustic, yet elegant enough to be on any holiday menu.  Sometimes less is more.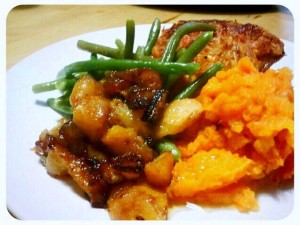 Butternut Squash Mash
1 large butternut squash
butter/coconut oil
cinnamon (opt)
salt
Preheat oven to 400.
Slice squash lengthwise.
Scoop out seeds using a spoon.
Place squash halves flesh side down onto a sheet tray.
Roast for 40 minutes, or until tender.
Gently scoop squash into serving dish and mash with a fork.
Add a few pads of butter, a dash of cinnamon and salt to taste.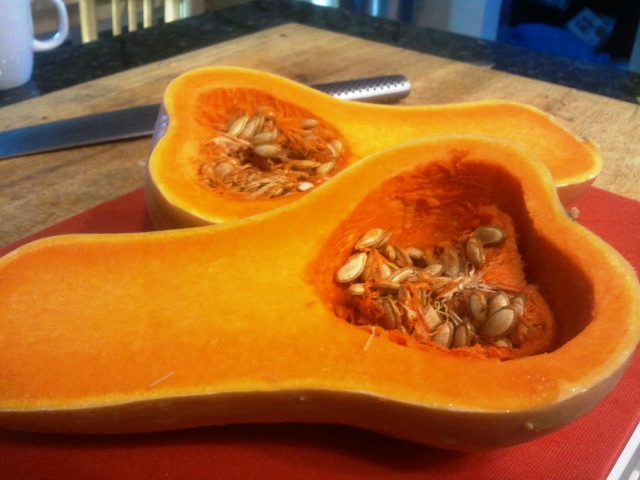 ---
---