Turmeric Tea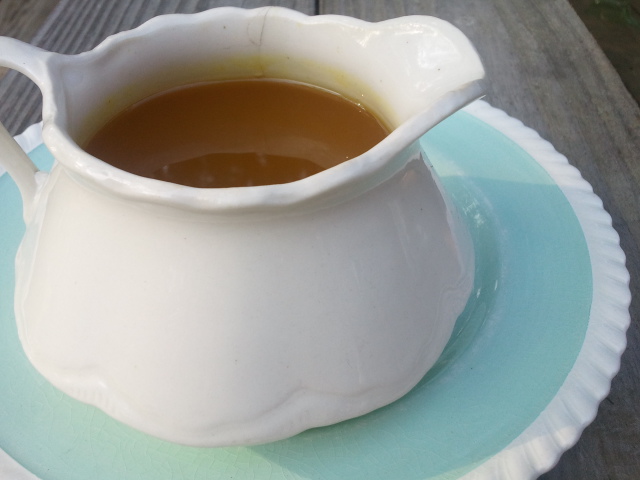 Everywhere I look, I keep reading about and seeing the health benefits of this ancient Indian spice.   Dr. Mercola calls it "The spice that ignites your body's astonishing immune system". Not even aware if its amazing qualities, I have been using it for years in recipes like my Black Bean Chili and curries.  And now that I have been studying up on it's natural anti-inflammatory properties, I am trying to utilize this spice on a daily basis.
I decided to combine this super spice with a few of my other favorite spices to create a delicious and soothing tea.
Turmeric Tea
3 cups water
1 teaspoon turmeric powder
1/4 teaspoon ground cinnamon
1/4 teaspoon freshly grated ginger
drizzle of honey (opt)
Heat water and spices and simmer for 10 minutes to infuse flavors.
Pour thru a fine sieve or strainer.
Sweeten with a little honey and a splash of milk if desired.
---
---