Dairy Free Vanilla Pudding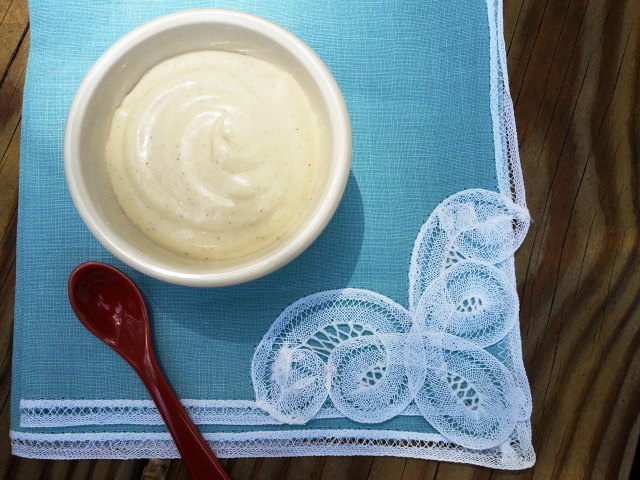 Awhile back I discovered a secret ingredient… cashews.  It is quite amazing the things you can produce with soaked cashews.  This is the first of many cashew recipes I will be posting.  If you have not heard of this or are put off by the idea of nuts in a "pudding", I urge you to give this recipe a try!  This raw and dairy free dessert is so simple and quick to make.  You will feel guilt free indulging in this healthy Vanilla Pudding.
Dairy Free Vanilla Pudding
2 cup raw cashews, soaked overnight (minimum 6 hrs)
1/2 cup honey or agave
3/4 cup water  (use 1/2 cup water for a thick custard texture)
1 vanilla bean
Place all ingredients into high powered blender or Vitamix.
Blend until smooth.
Refrigerate overnight before serving.  (better to make ahead of time to allow the vanilla flavor to develop)
Try this on my Strawberry Shortcakes!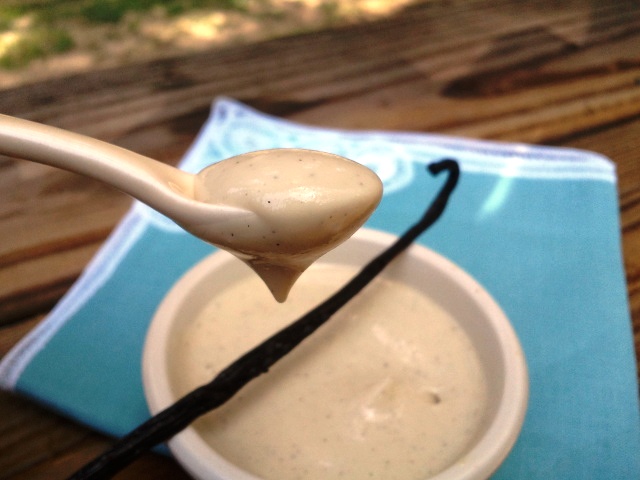 ---
---