Classic Chocolate Chip Cookies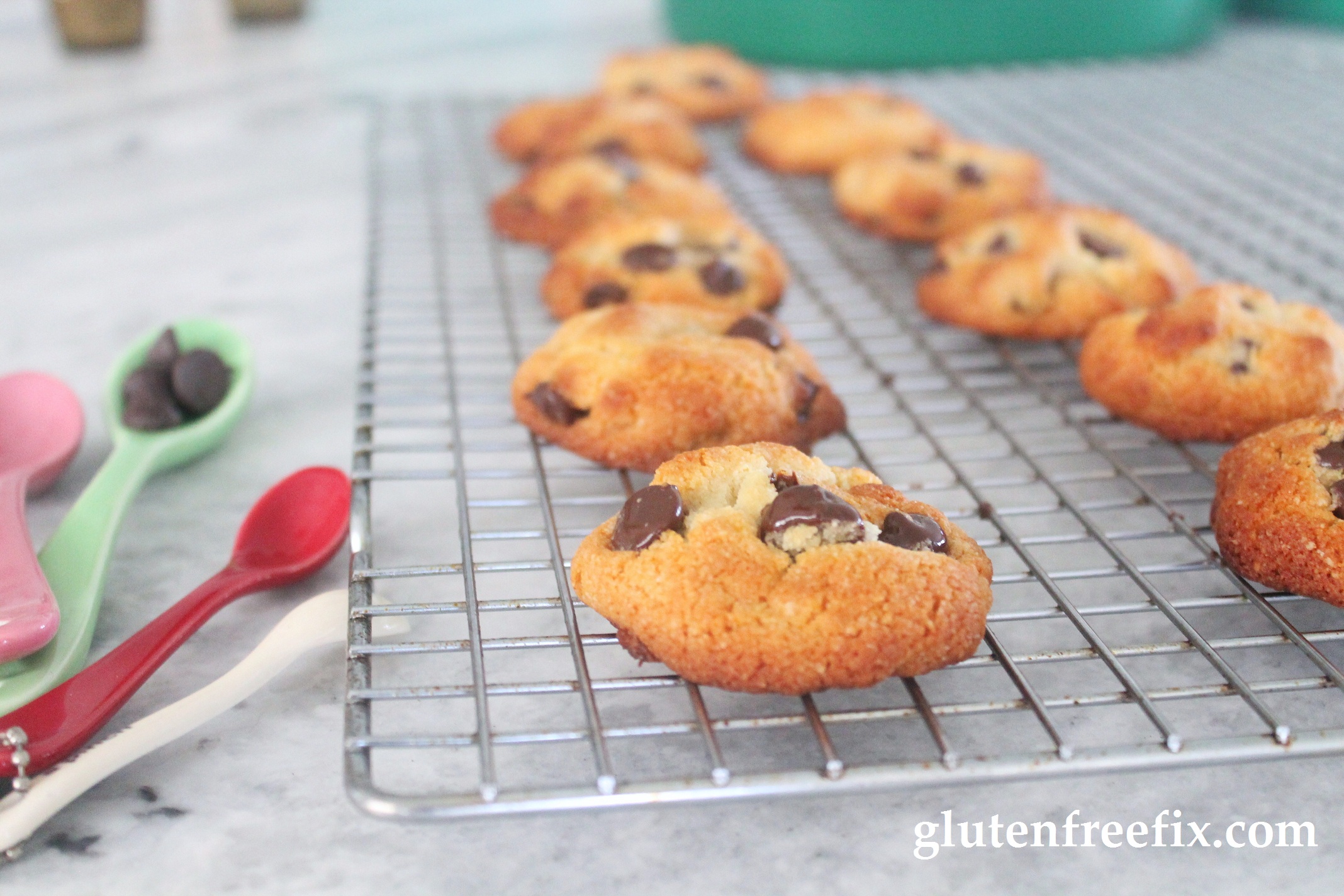 For those of you who tried my Walnut Chocolate Chip Cookie and thought they were too thin, then this cookie is for you.  It is more of a "Tollhouse" chocolate chip cookie.  My kids LOVE these cookies, I have to hide them so they won't eat them all…. I admit that it is hard to share these :)
The flavor and texture of these are addictive…. and I defintely do not feel as though I am missing out on anything.  These gluten free, egg free cookies surely fill the spot for my sweet tooth.
Gluten Free Classic Chocolate Chip Cookies
1 /2 cup butter, melted
1/2 cup honey
3/4 cup almond flour, firmly packed
1/4 coconut flour, firmly packed
1 teaspoon baking soda
1/2 teaspoon salt
1 cup chocolate chips
Preheat oven to 350.
Combine butter, honey, flours, baking soda and salt.
Stir in chocolate chips.
Scoop batter onto sheet trays.
Bake for 9-11 minutes until golden brown.
*yields 16-18 cookies
---
---