Gluten and Grain Free "Corn"bread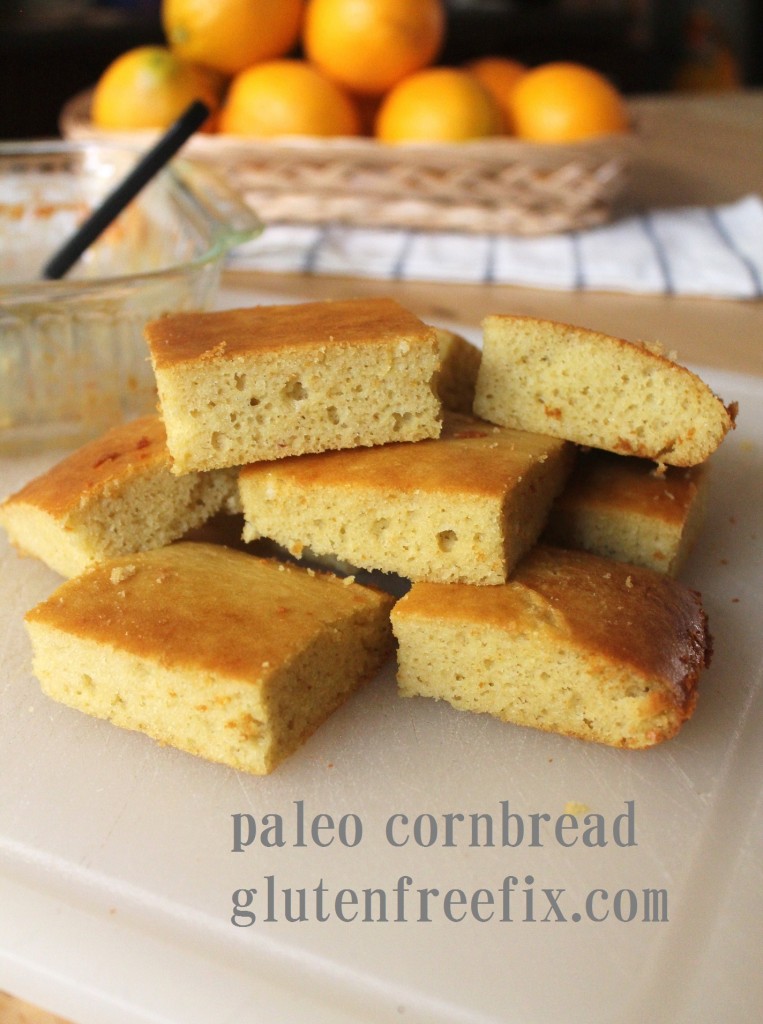 Ok, I know…. grain free cornbread is an oxymoron… but I promise you won't miss the corn in these :) Obviously, corn is gluten free, but there are many who can't do corn, those who follow the SCD or the Paleo diet, myself included.  So here is my rendition using almond flour. It makes a great base, feel free to add diced jalapenos or sprinkle with cheddar cheese to make it your own.
This recipe is based off of my "corn"dog bites, which are a fantastic game day snack or perfect for a birthday party! I decided to only use almond flour in this recipe, and it turned out great. So feel free to use this as a base for the "corn" dog bites if you don't have coconut flour on hand.
Gluten and Grain Free "Corn"bread
1/4 cup melted butter
2 tablespoons honey
3 eggs
3/4 cup almond flour, firmly packed
1/4 teaspoon kosher salt
1/4 teaspoon baking soda
Preheat oven to 325.
Whisk all ingredients together, pour into a greased 8×8 baking dish. Top with cheese (optional)
Bake for 23-28 minutes until golden brown.
Remove from oven and cool slightly before cutting and serving.
Now do yourself a favor and make a batch of these tonight, cut into cubes, throw into a ziplock and freeze! (Do not use cheese or jalapenos if you plan to make stuffing with it) You will be one step ahead for my Bacon-Cornbread Stuffing Recipe – coming very soon!!
sneak preview: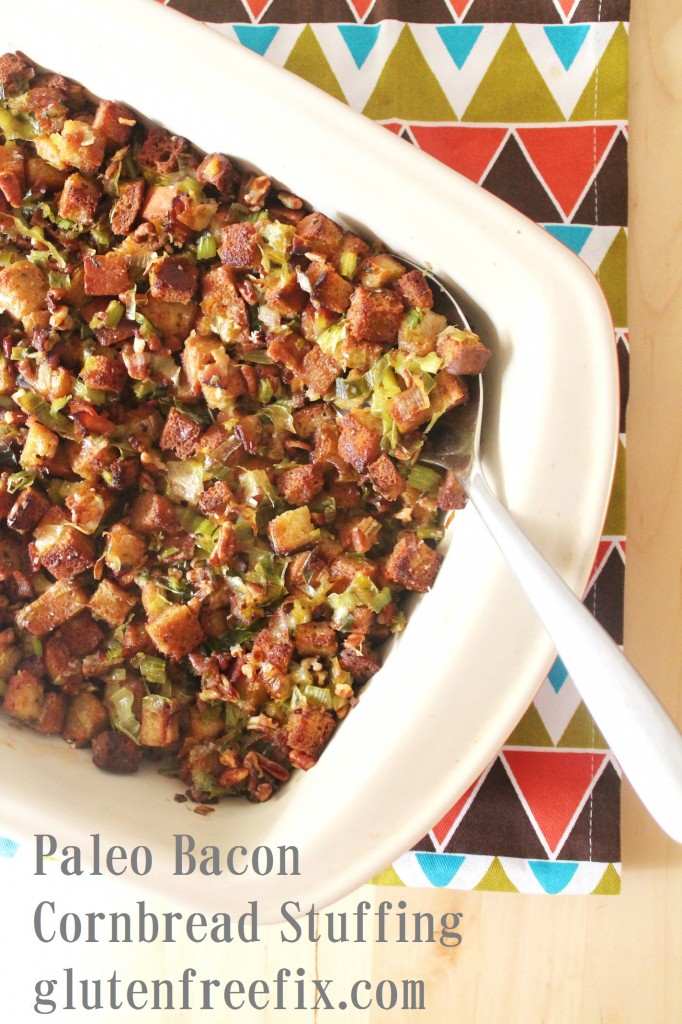 Many blessings,
Michelle
---
---