Parmesan Kale Crisps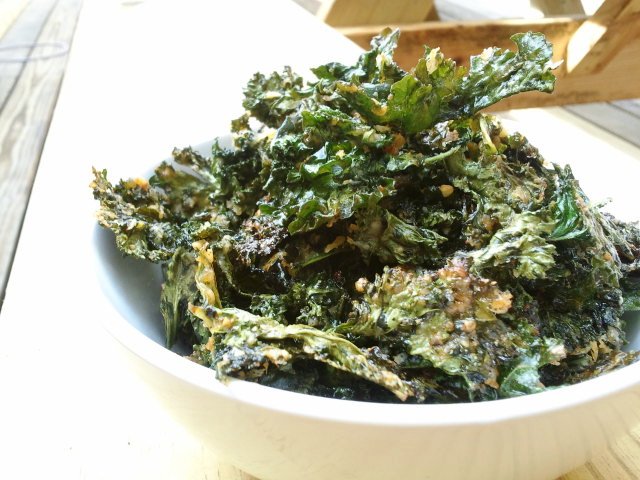 These are highly addictive and are a fun twist on the Kale Chip.  If you are making these for more than just yourself, I suggest doubling the recipe :P
Parmesan Kale Crisps
1 large bunch of curly kale
olive oil, for coating- about 1/4 cup
1/2 cup grated parmesan cheese
1/2 teaspoon garlic powder
1/2 teaspoon sea  salt
1/4 teaspoon paprika
1/4 teaspoon freshly ground pepper
Preheat oven to 375.
Wash and dry kale, remove leaves from tough core.
In a food processor, pulse together cheese, garlic powder, salt, paprika and pepper. 
Massage olive oil into kale leaves. 
Toss in parmesan mixture, coating the kale evenly.
Spread into a single layer onto baking sheets.
Bake for 9-11 minutes, until crisp.
---
---