Gluten Free Tart Shell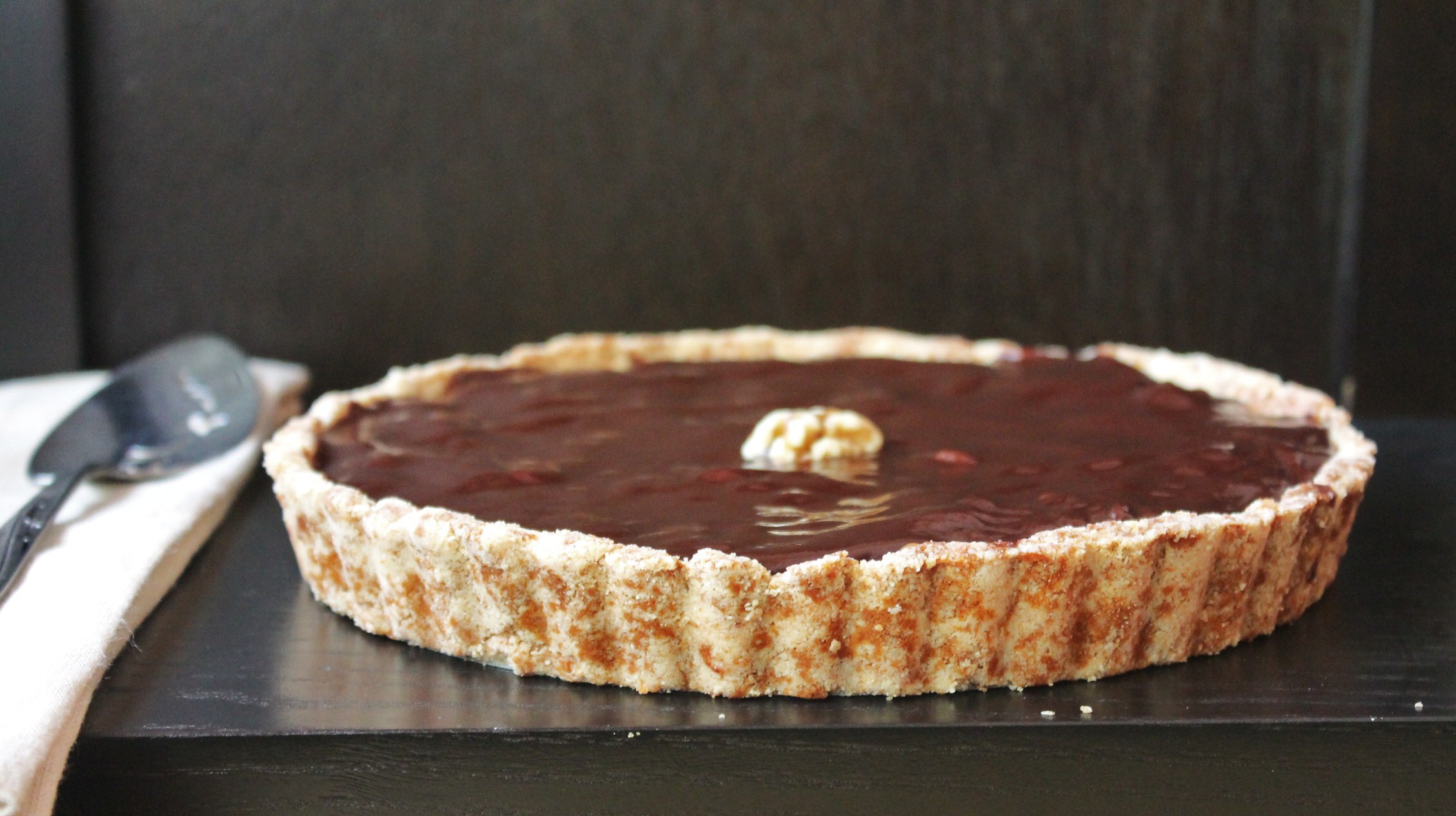 If you have tried my Pie Crust, you may as well throw that recipe out.  Ok, don't throw it out…. but consider this a quicker option. This tart shell is so tasty and much easier to prepare.  It's a slightly sweet cookie crust that can be filled with anything your heart desires.
Gluten Free Tart Shell
4 tablespoons melted butter or 5 tablespoons coconut oil
2 tablespoons honey
1 1/2 cups almond flour, packed
1/2 teaspoon sea salt
1/4 teaspoon cinnamon
1 9 inch tart shell pan with a removable bottom, greased
Stir together the melted butter and honey.
Add the dry ingredients and stir well to combine.
Press the dough into the greased tart shell.  Spreading as evenly as possible.
Place in freezer and preheat oven to 350.
For a fully baked tart shell, bake for 15-18 minutes, until nice and golden brown.
Allow baked tart shell to cool completely before filling.
*Baked tart shells can be made in advance and keep for up to 1 week in the fridge or 1 month in the freezer.
Vegan/Dairy Free Options:
replace melted butter with 5 tablespoons of liquified coconut oil – it makes for a slightly more crumbly crust, but equally delicious
replace honey with agave or maple syrup
Next week I will be posting some recipes for fillings and tarts…. stay tuned!
---
---