Pumpkin Streusel Muffins and my 40 week update!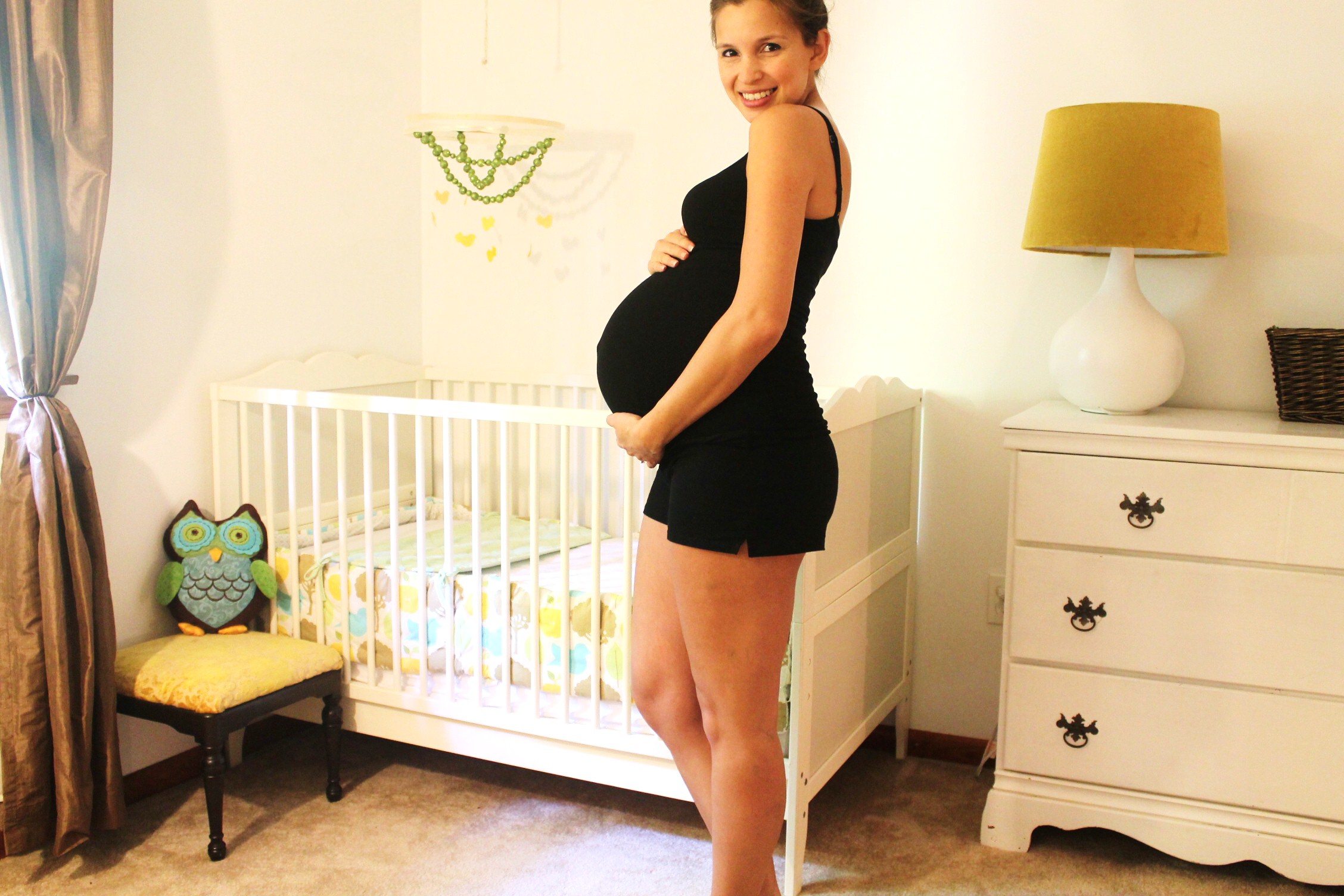 Hello all. I just realized it has been far too long since my last post and with the impending birth of my 5th child, you might not hear from me for a while! My due date is tomorrow, Oct. 6. I shouldn't be surprised that I have made it to my due date, as I was 5 days late with my last baby. The nursery is all set, clothes are washed and folded neatly in her drawers, I even started and finished a DIY project! A cute little mobile to hang above the crib.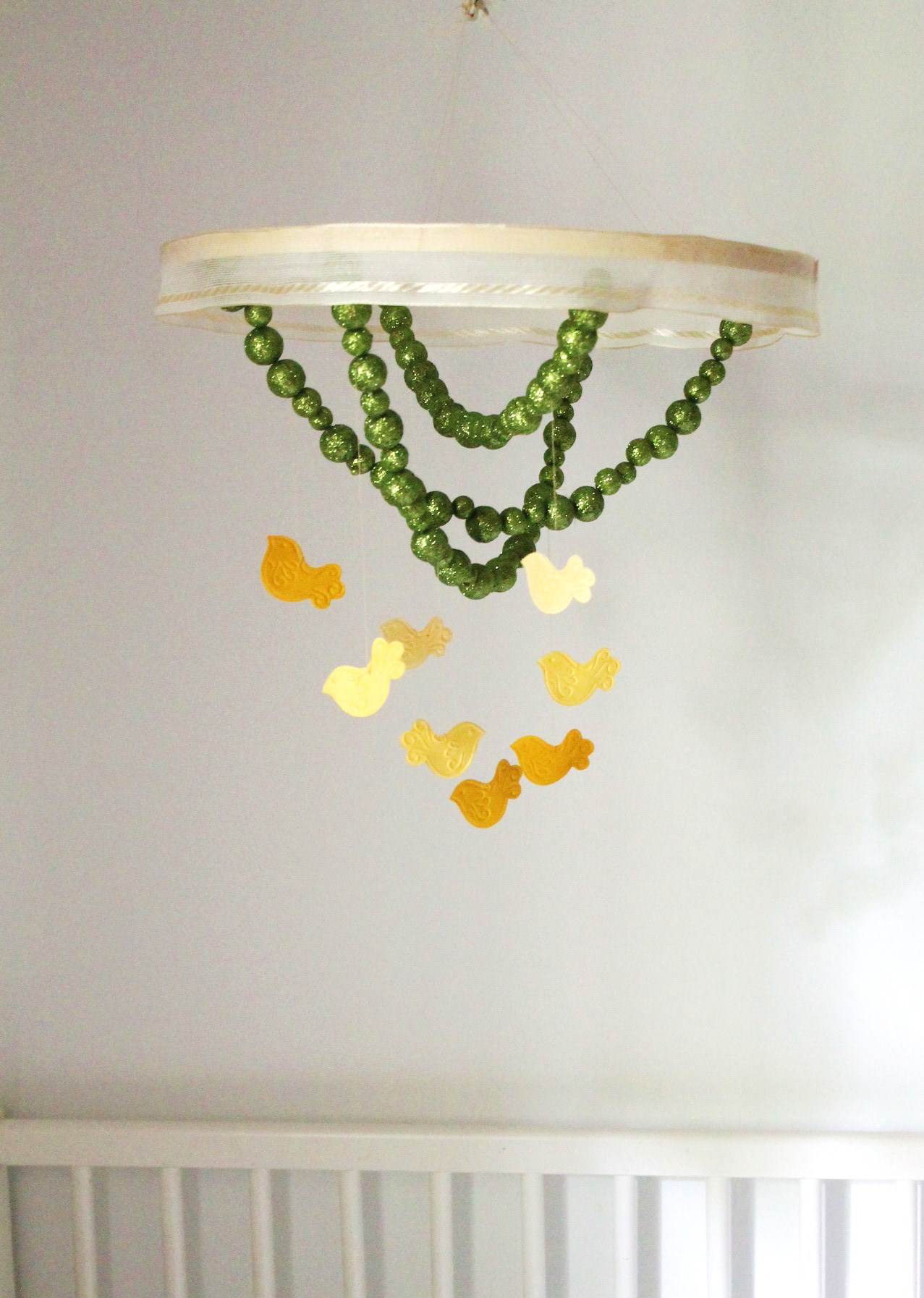 Aren't the little birdies just adorable?? I made this with about $5 of craft supplies! It's not perfect, but indeed not overly-priced and cheesy like the in-store options. The rest of the nursery is up-cycled thrift store finds and old family furniture repainted. It's simple, charming and comfortable.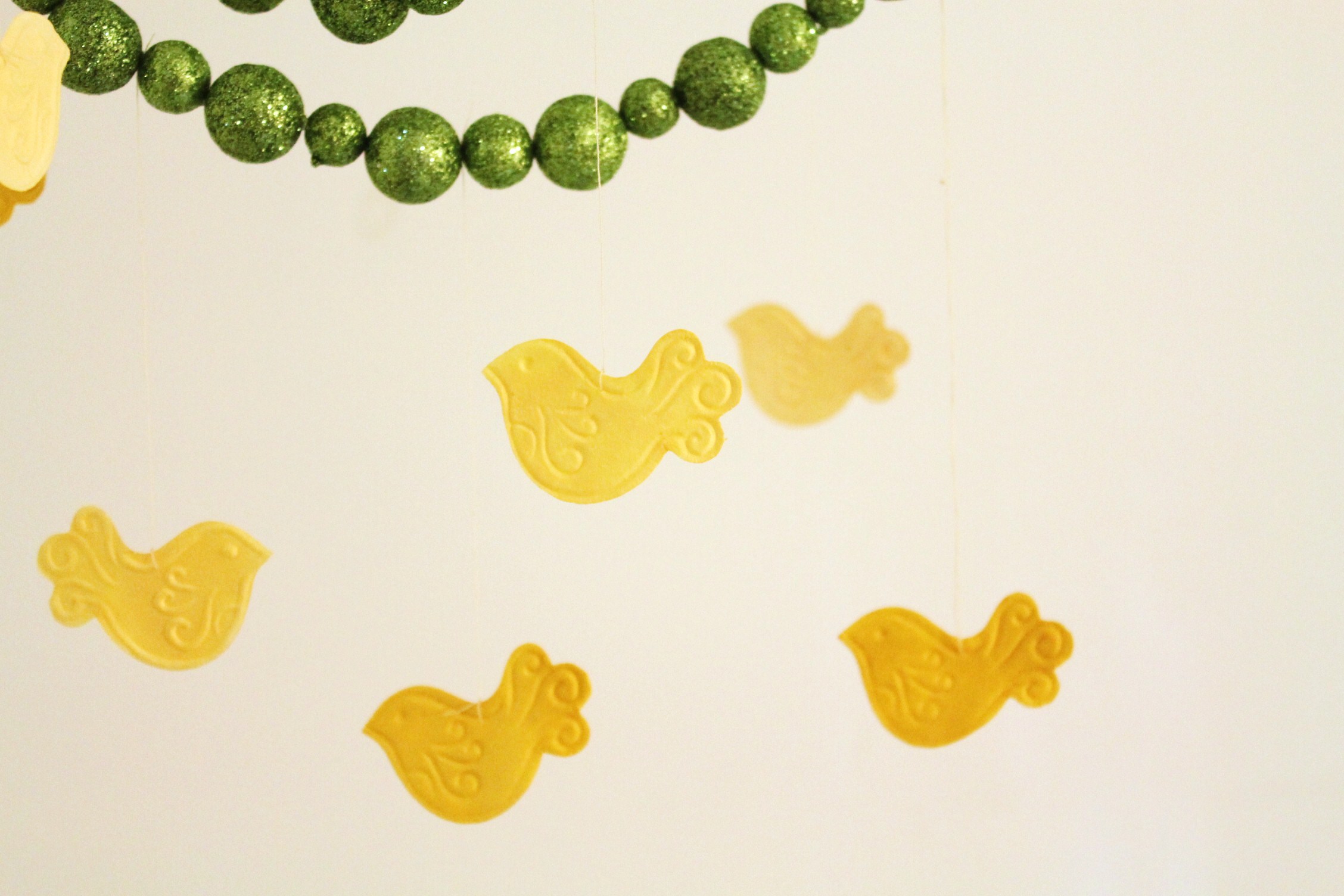 I'm feeling great these days, spending most of my time in a vicious cycle that looks a bit like this: baking, cooking, cleaning, baking, cooking, cleaning. It's exhausting, but for some reason I can't stop. They call this "nesting", and it seems to have hit me hard this go around. My husband is thoroughly enjoying my new "ocd" ness. However, he knows it won't last long….
Another thing to think about… when you have food restrictions, it is really hard to rely on others to prepare meals and food for you like you normally would. My husband is a fantastic cook (former chef) and I know he will prepare delicious food for me, but the baking…. I must do myself. So I have stocked my freezer with a few staples (mainly baked goods) Cheddar biscuits, pecan brownie bites, waffles, homemade chicken broth, crepes (recipe coming soon) and my latest creation pumpkin streusel muffins… which are so divine, I thought it would only be fair to share with you right now and not make you wait for what may be an eternity til I'm back blogging!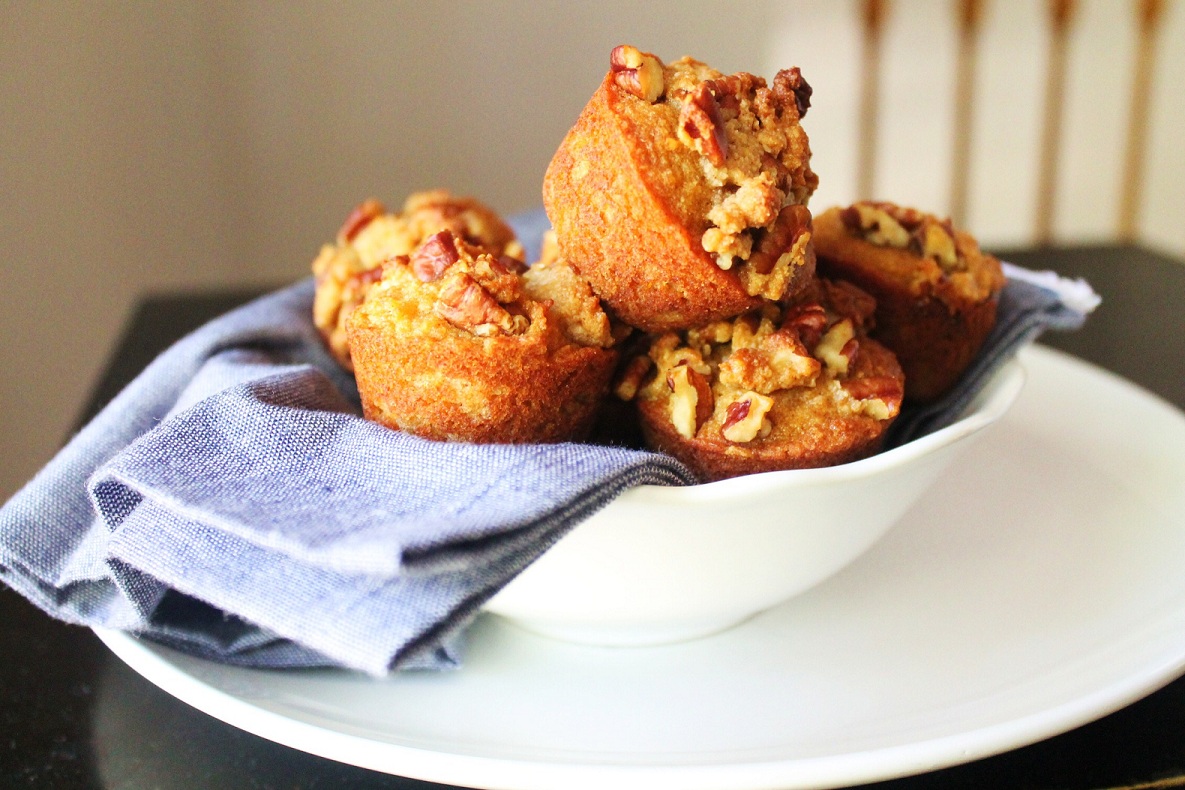 Pumpkin Streusel Muffins
Muffin Base
1 cup pumpkin puree
1/2 cup honey
1/2 cup melted butter/coconut oil
4 eggs
1 cup almond flour, packed
1/3 cup coconut flour, packed
1 1/2 teaspoons cinnamon
1/4 teaspoon ginger
1/4 teaspoon nutmeg
1/2 teaspoon salt
1/2 teaspoon baking soda
Streusel Topping
2 tablespoons melted butter
2 tablespoons honey
1/4 teaspoon cinnamon
1/4 teaspoon salt
1/2 cup almond flour, packed
3/4 cup chopped pecans or walnuts
Preheat oven to 325.
Prepare streusel topping. Stir together all ingredients with fork. Set aside.
Prepare muffin base, whisk together pumpkin, eggs, oil, and honey.
Add dry ingredients and whisk well to combine. Scoop into greased or lined muffin tins. Crumble topping onto each muffin.
Bake for 20-30 minutes depending on size of muffin until toothpick comes out clean.
Serve warm, room temperature or keep in the freezer for a special treat!
And if you have not done so before, I urge you to roast and make your own pumpkin puree. The flavor is unmatched and you will never go back to the canned stuff.
Recipe can be found —–> here.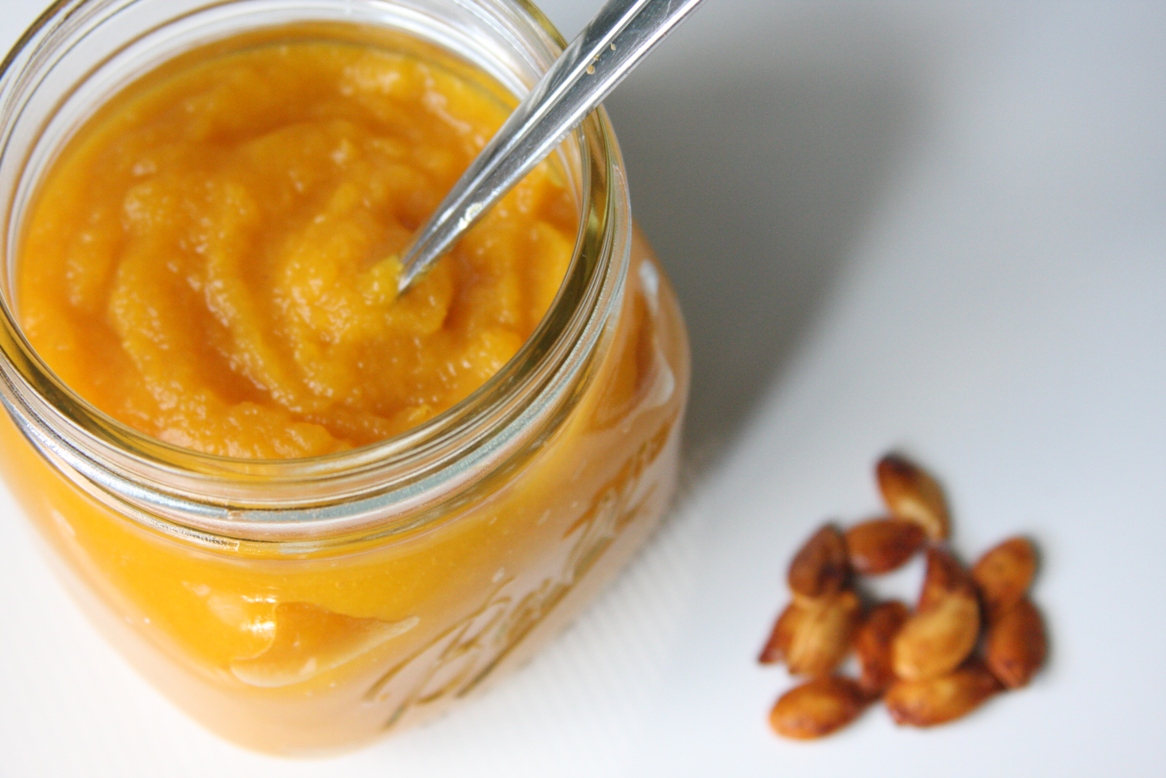 I also wanted to thank those of you who have sent emails checking in on me and the status of my health and pregnancy. I'm happy to report the Crohn's has been very quiet and am hopeful it will remain that way! I will update you all as soon as baby is here and I have a few minutes to share the news.
Until then….  bake some muffins :)
~Michelle
---
---