Easy BBQ Chicken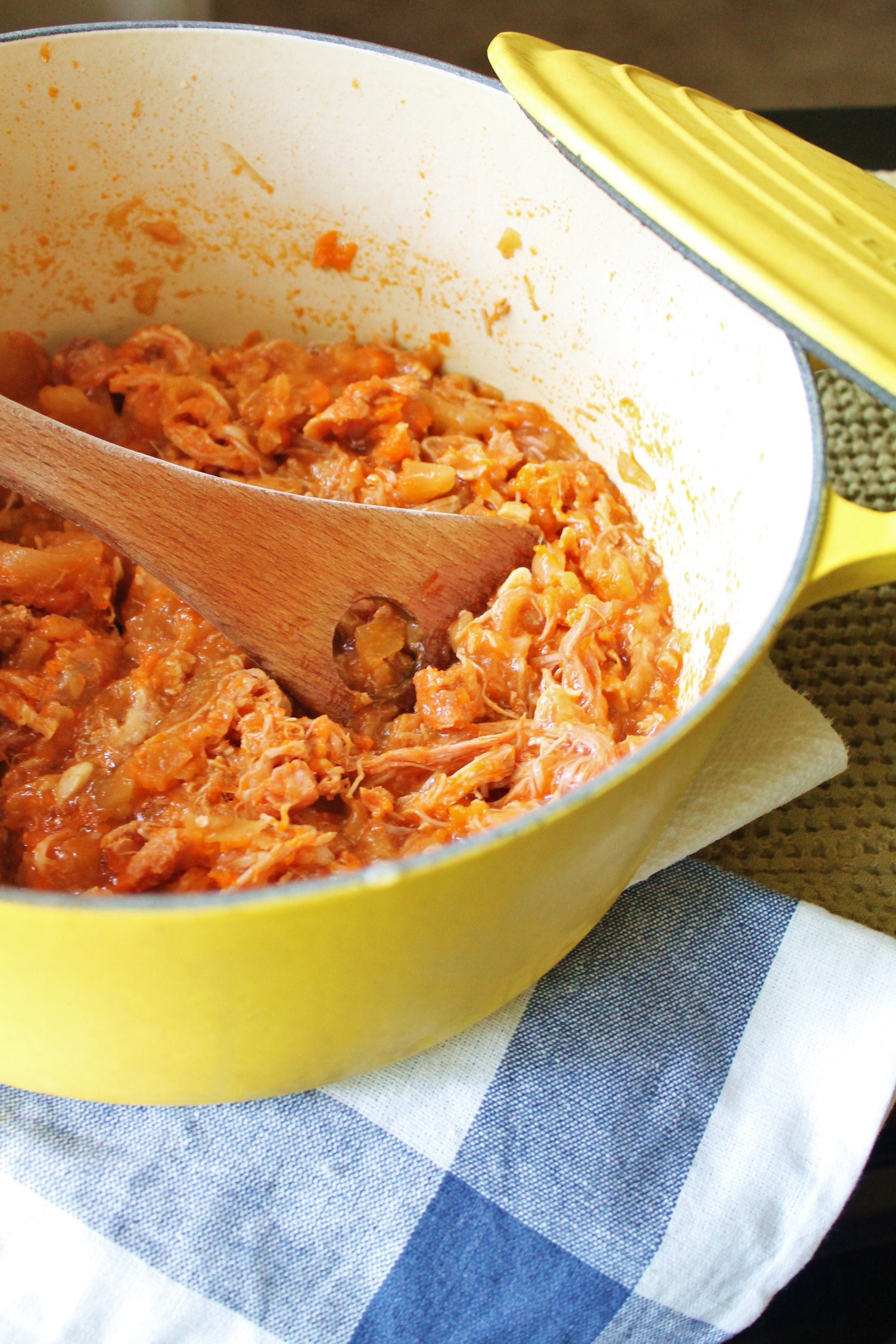 This is my quick version of BBQ.  I chose chicken because it tenderizes quickly and is inexpensive.  I prefer to use boneless, skinless thighs for added flavor and moist texture.  But chicken breast would also work.  I don't normally use products from a can, but the convenience is nice sometimes… feel free to use fresh pineapple if you have it on hand.  You can also prepare this in a crockpot if you prefer, however my dutch oven does the job and very quickly!
Easy BBQ Chicken
1 onion, thinly sliced
5 cloves garlic, chopped
1 20 oz can of crushed pineapple
2 tablespoons tomato paste
1/2 cup apple cider vinegar
1/4 cup honey
2 teaspoons kosher salt
1 teaspoon paprika
3 lbs boneless, skinless chicken (thighs or breasts)
In a dutch oven, heat 2 tablespoons oil.  Add onions and saute until translucent.
Stir in garlic, cook 1 minute or until fragrant.
Add pineapple, tomato paste, apple cider vinegar, honey, salt and paprika.  Stir well to combine.
Add chicken.  Bring mixture to a boil.
Cover and simmer on low for at least 1 hour, preferably 2 hrs.
Use two forks to gently pull chicken apart.  Allow meat to absorb the liquid and flavor.
Serve on your favorite gluten free bun with some coleslaw if desired.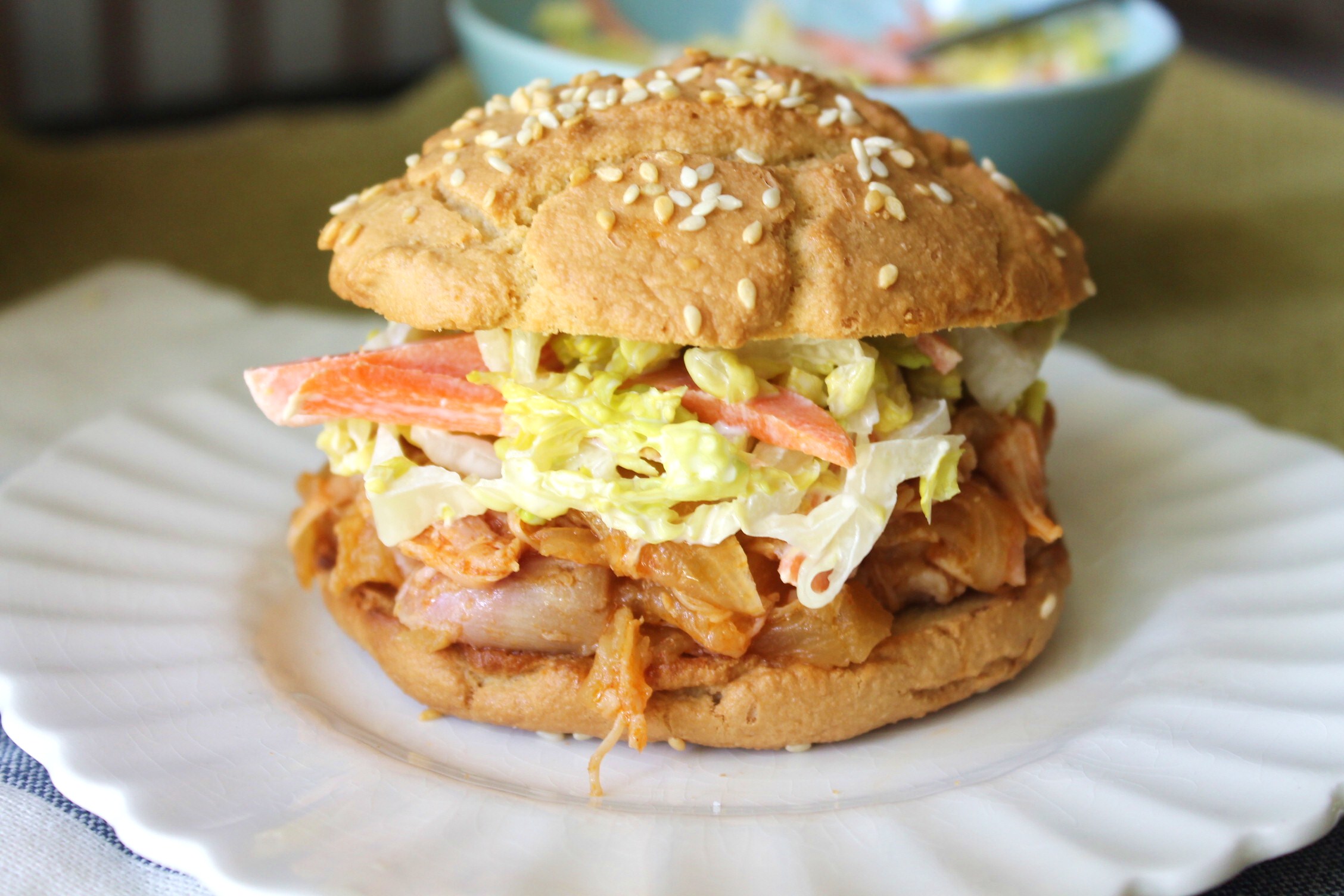 The sesame bun pictured above is a recipe I have been working on and will be posting soon!
---
---