Gluten Free Chocolate Cupcakes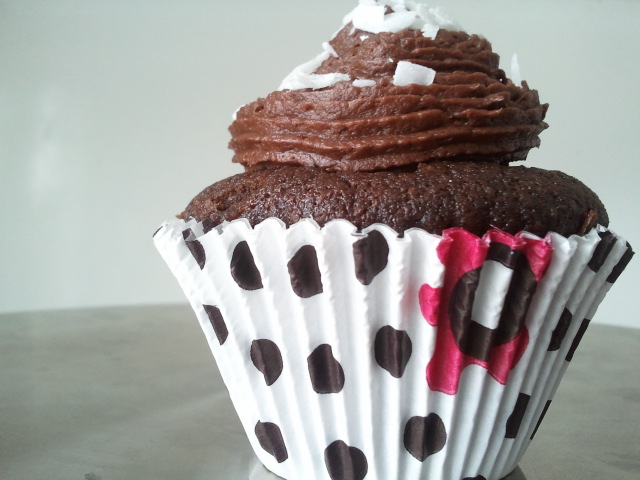 A few weekends ago we had a triple birthday celebration,  for my nieces Stella and Georgia and my son Andrew.  I was in charge of the cake and decided to make each child their own cake!   I definitely knew that one of the cakes had to be chocolate.  The pressure was on as I knew it had to be good enough to serve up a crowd of gluten eaters :) So after many attempts, I had finally reached my standards of a good chocolate cake.  Moist, rich in flavor yet still light in texture.  My dad, who is my honest taste tester, who tells it like it really is, could not believe this cake was gluten free.  He was very pleased, and so was I!
Don't be confused by the coffee in this recipe, it only helps enhance the rich chocolate flavor and does NOT impart any coffee flavor whatsoever.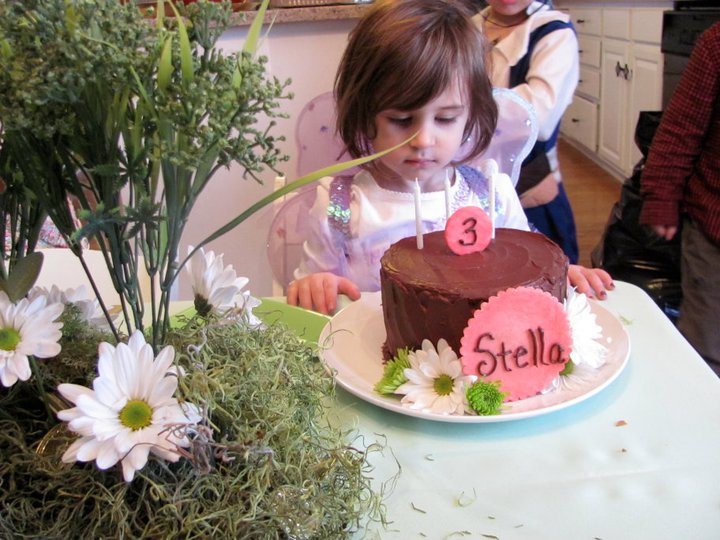 Gluten Free Chocolate Cake
1/2 cup almond flour, firmly packed
1/3 cup coconut flour, firmly packed
1/2 cup cocoa powder
1/2 tsp  baking soda
3/4  cup  honey
5  eggs
1/2 cup  butter, melted
1 tbsp vanilla
1/4  cup  strong brewed coffee, hot
dash of salt
Preheat oven to 325.
Whisk together wet ingredients, except coffee.
Add dry ingredients. Combine well.
Whisk in coffee.
Pour into greased pans or cupcake tin lined with wrappers.
Bake 20-25 minutes for cupcakes or until cake tests clean with toothpick.
Remove from pans, cool completely before icing.
* This recipe can also be used in a 9×13 pan, 2, 8-9inch round cake pans, or 1 dozen cupcakes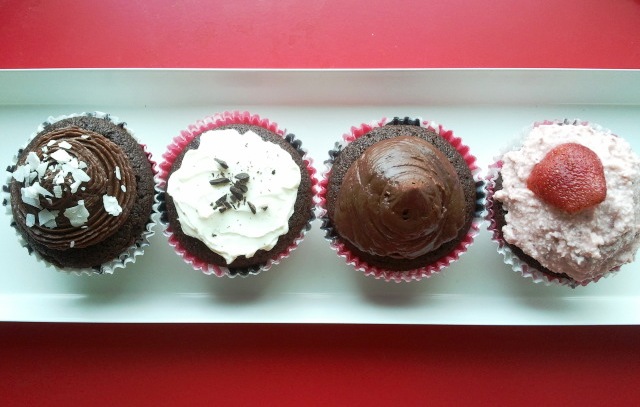 Pictured above: Chocolate Coconut Cream Frosting, Whipped Cream Cheese, Rich Chocolate Buttercream, Strawberry Buttercream.  Be sure to check back tomorrow,  I will be posting the Chocolate Coconut Cream Frosting!
---
---