Chocolate Coconut Cream Frosting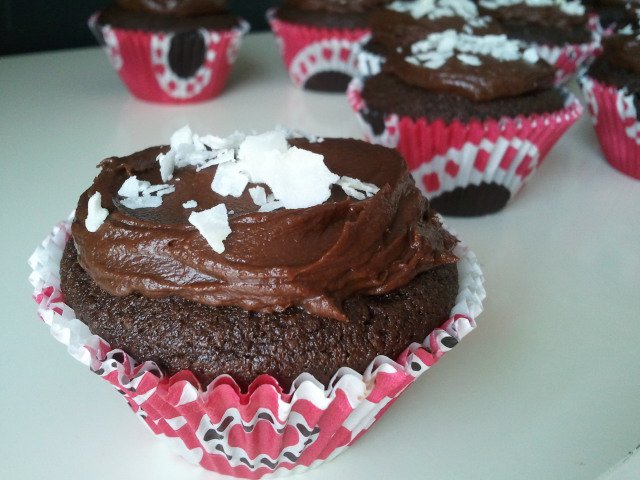 This past weekend we had dinner in DC celebrating my friend Dana's birthday.  I wanted to surprise her with gluten free cupcakes because she is also gluten intolerant and I wanted her to be able to eat cake on her birthday :)  I topped them with this simple, creamy and decadent frosting.  She was so surprised and loved them!
What's even better is that this frosting is completely gluten free, dairy free, sugar free, and can easily be vegan if you replace the honey with agave.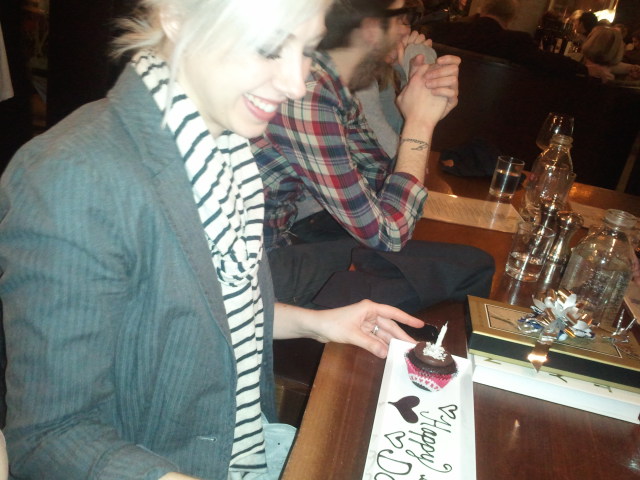 Chocolate Coconut Cream Frosting
1/2 cup coconut oil, liquified
1/2 cup honey
2 1/2 oz unsweetened chocolate, melted
Whisk together coconut oil and honey in mixing bowl.
Add melted chocolate.  Coconut oil can be "lumpy", so be sure to mix well.
Refrigerate mixture for about 30 minutes, or until set and thickened.
Beat with a mixer using the whisk attachment or hand held mixture until fluffy.  About 2 minutes.
Frost cooled cakes/cupcakes.  This recipe is the perfect amount for 12 cupcakes.
I like to top these cupcakes with shredded coconut to give people a hint of what to expect :)
---
---