Fresh Strawberry Pie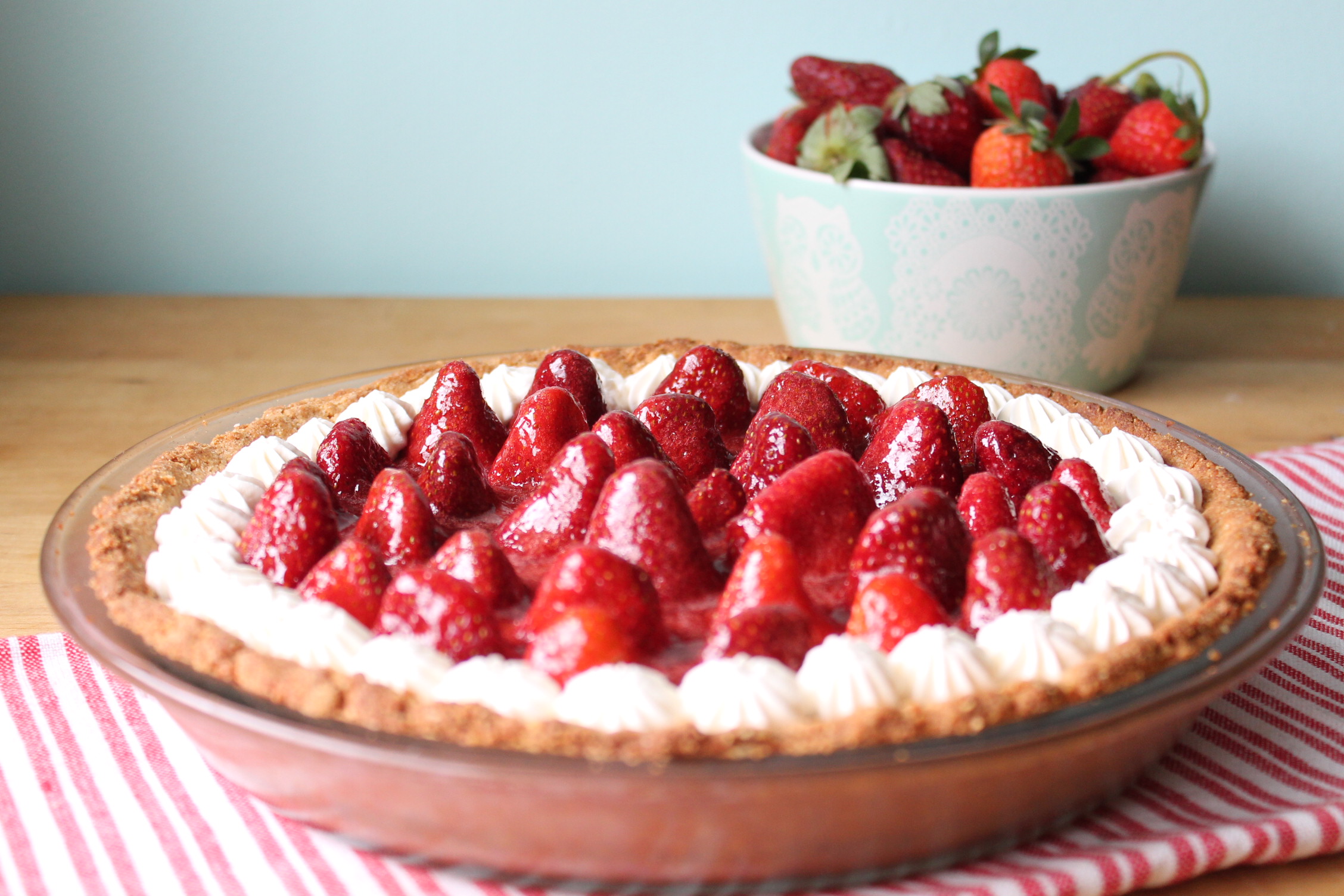 Nothing says spring like a fresh strawberry pie! Simple ingredients make for a refreshing and light treat. I'd have to say this is one of the best pies I have ever made since being gluten free. I have a feeling I will be making this one alot ….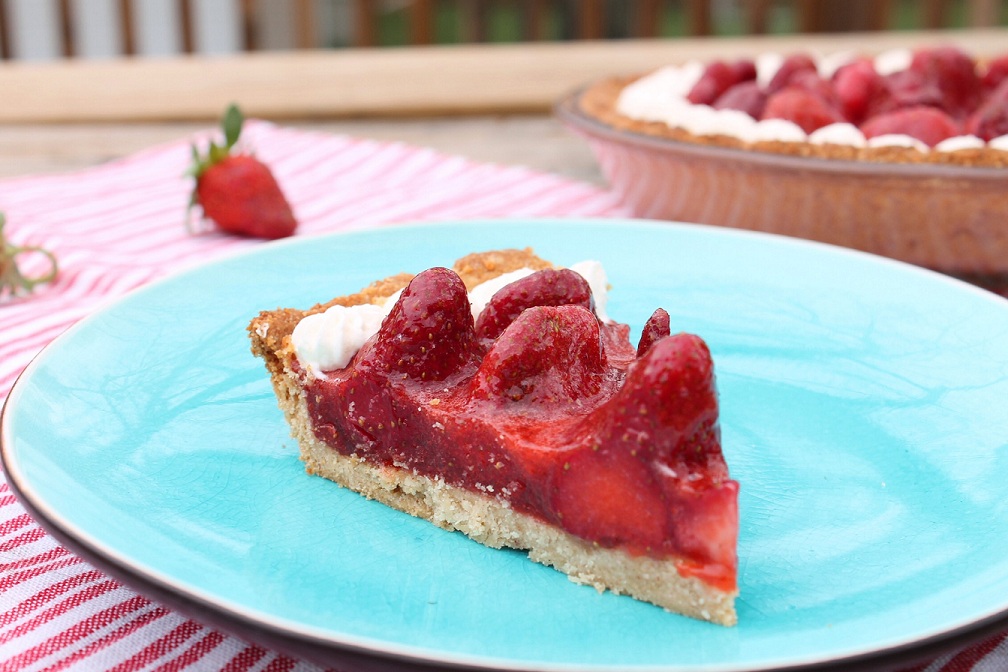 Fresh Strawberry Pie
1 fully baked "graham cracker crust" – click link for recipe
1/4 cup fresh lemon juice (about 1 lemon)
1/2 cup finely chopped strawberries
1/2 cup honey
1 envelope gelatin (plain), softened in 3 tablespoons cold water
1 lb strawberries, stems removed
Place pre baked pie shell in the freezer.
In a saucepan, gently cook together the lemon juice and strawberries on low to medium heat, (not boiling) until strawberries are nice and tender and start to break down. About 5 minutes.
Add honey and bring to a simmer. Cook another 3 minutes. Remove from heat.
Add softened gelatin. Whisk until smooth. Set aside and allow to cool about 15 minutes. Mixture should be red, nice and smooth.
While mixture is cooling, place whole strawberries, cut side down and fill entire pie shell. Place back in freezer.
Pour cooled gelatin mixture over strawberries. (I used a pastry brush and gently covered each strawberry with the gelatin) Not necessary, but makes for a beautiful presentation.
Place pie in fridge and chill for at least 3 hours before serving.
Pipe or dollop lightly sweetened whipped cream around the outside border of pie.
*to make dairy free, use coconut whipped cream or simply omit.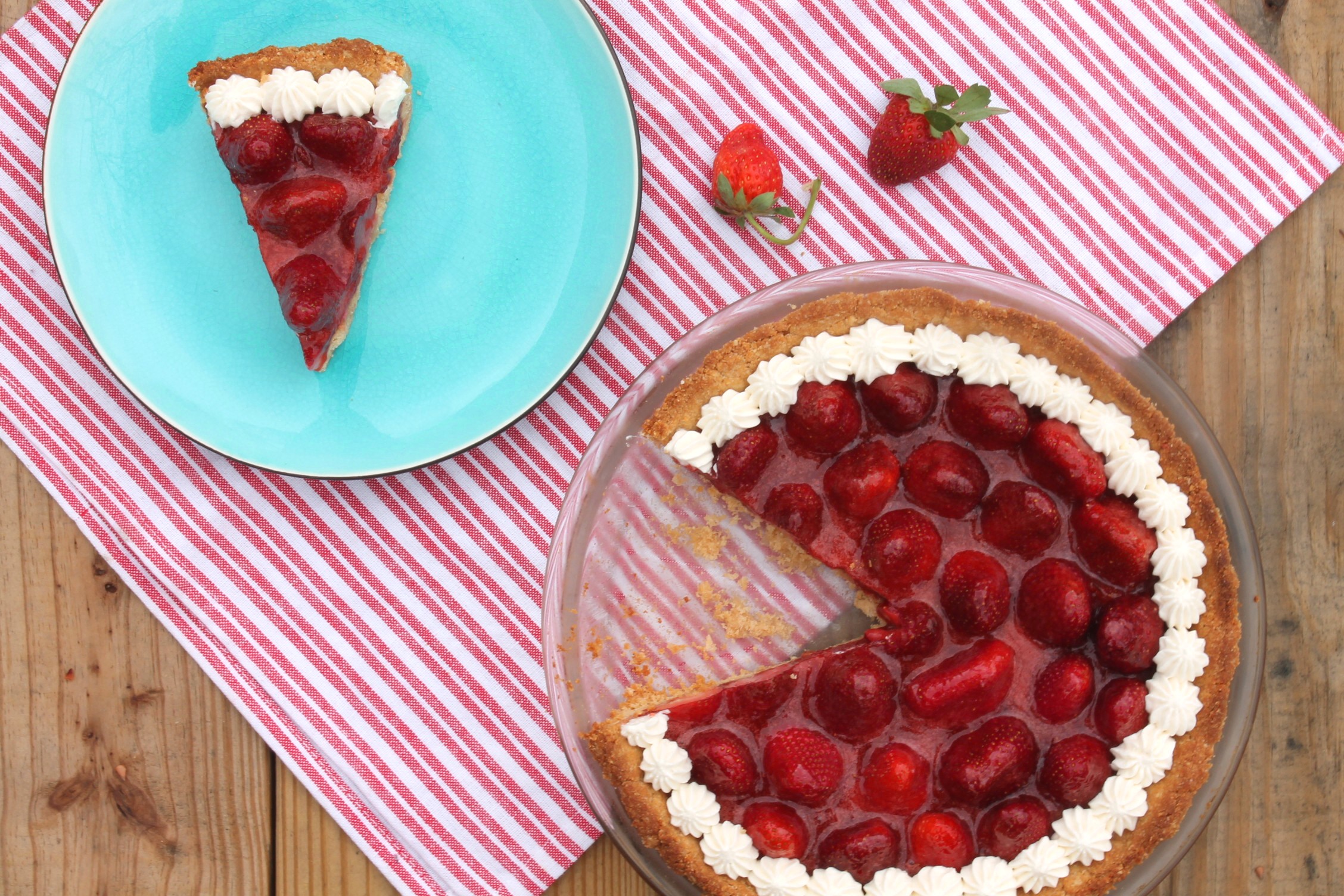 Oh and by the way… I have some fantastic news. First I just wanted to apologize for not posting the past few weeks. I have been very sick… with morning sickness :) That's right, I am expecting baby number five!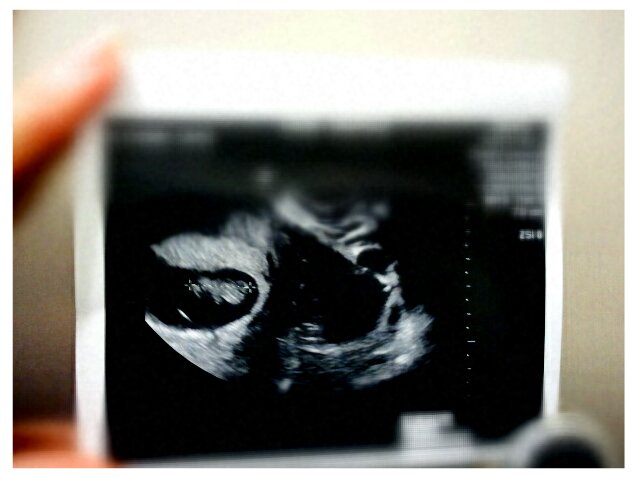 I am only 12 weeks, so we've got a way to go.  I just wanted to fill you all in on this exciting news. From the beginning I have always stated that my family and health will always come first, so blogging has definitely been put on the back burner. When you have Crohn's there are two things that can happen during pregnancy: group A- you go into remission and have an easy, enjoyable experience or group B – you flare up, no matter what you eat or do…. Unfortunately, I fall into group B. So needless to say, I have been resting as much as possible and eating fairly simple foods that don't completely destroy me. It also does not help that I have been suffering from terrible morning sickness! I'm hoping once I get into my 2nd trimester the nausea will subside and I'll have more energy, especially in the kitchen. I'm continuing with my acupuncture and yoga to help my symptoms and stress levels. So I hope this helps you all understand my absence and I'll definitely be sharing more as I progress thru the pregnancy and who knows, maybe I'll start making some crazy concoctions with pickles and icecream that actually taste good :)
Can't wait to add another little one to this crazy bunch!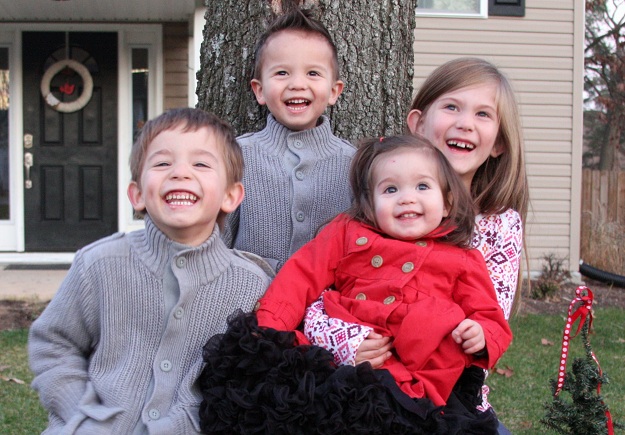 ---
---