Honey Baked Beans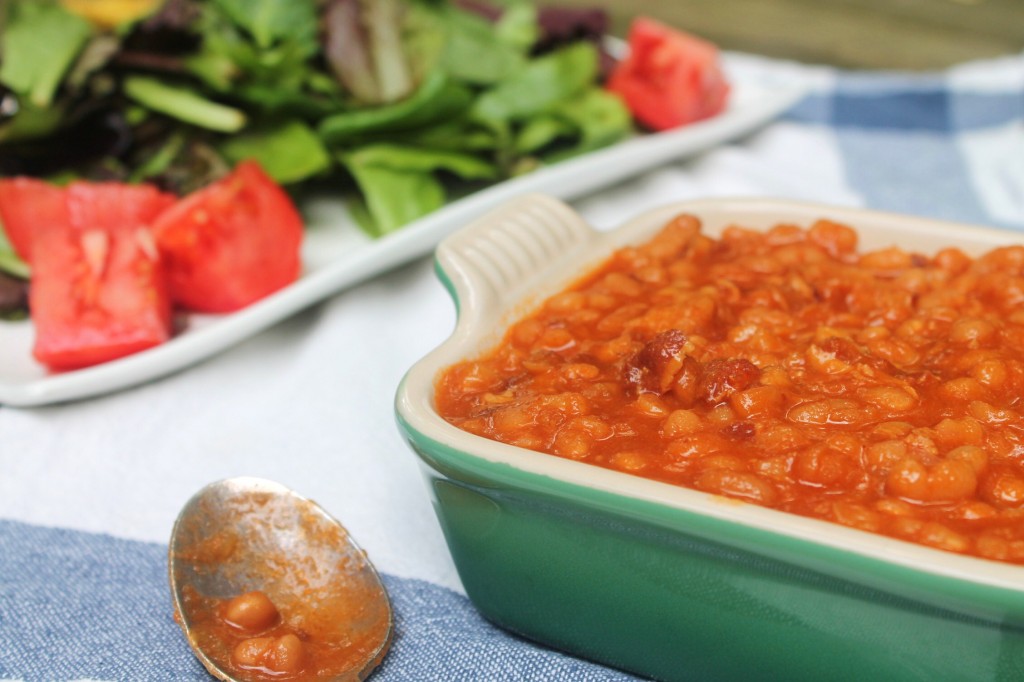 Can you believe that I have never made baked beans before?  It was something I always relied on someone else to bring to a potlock… However,  with all of my now known food intolerances – this is something I must make myself.  So here is what I came up with.  Keeping true to my cooking aesthetic, I've kept this recipe simple.  Enjoy!
Honey Baked Beans
1 lb small white beans, soaked overnight
12 oz bacon, chopped
1 large onion, chopped
1/2 cup honey
4 tablespoons tomato paste
1 tablespoon dry mustard
5-6 cups water
2 tablespoons apple cider vinegar
salt and pepper to taste
Preheat oven to 300.
In a large dutch oven,  cook bacon until crisp.
Add onions and cook until soft, about 4 minutes.
Stir in tomato paste, dry mustard, and water.  (Start with 5 cups)
Add honey.
Bring mixture to a boil, cover with lid and bake for 2 hours.
Check to see if there is enough water,  add more at this time if needed.  Continue to bake with the lid off for 1 more hour, until thick and beans are cooked through.
Lastly, stir in the apple cider vinegar, and taste to make sure it is seasoned well with salt and pepper.  Serve warm.
What I love most about baked beans is that they can be made ahead of time and re-warmed right before serving.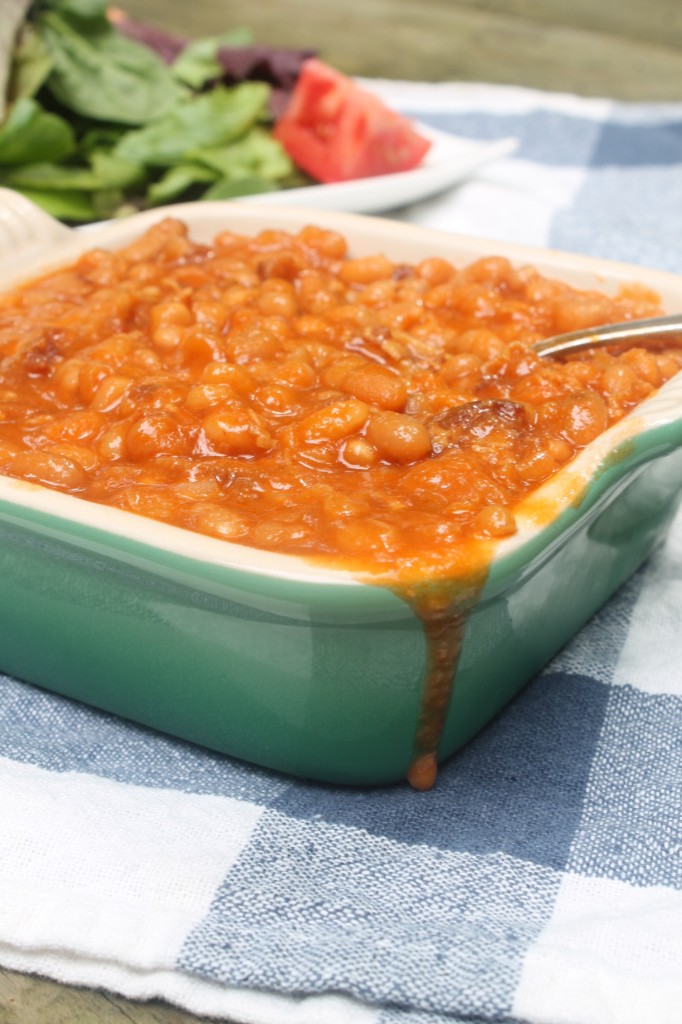 ---
---