Cinnamon Pecan Scones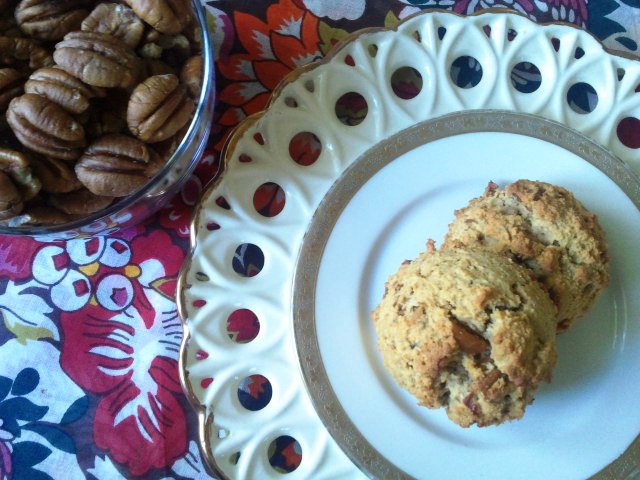 These are a great morning treat.  This lightly sweetened scone is the perfect accompaniment for a hot cup of tea.  Easy and quick to prepare,  these nutritious scones will be the perfect start to your day!
Gluten Free Cinnamon Pecan Scones
2 eggs
1/4 cup oil or melted butter
2 tablespoons honey
1 cup almond flour, packed
2 tablespoons coconut flour, packed
1/2 teaspoon baking soda
1/2 teaspoon cinnamon
1/2 cup chopped pecans
Preheat oven to 325.
Whisk together eggs, oil, and honey.
Add all dry ingredients except pecans.  Combine well.
Stir in pecans.
Scoop and bake for 20-25 minutes.
Serve warm or at room temperature.  Enjoy!
---
---