Gluten Free Blueberry Muffins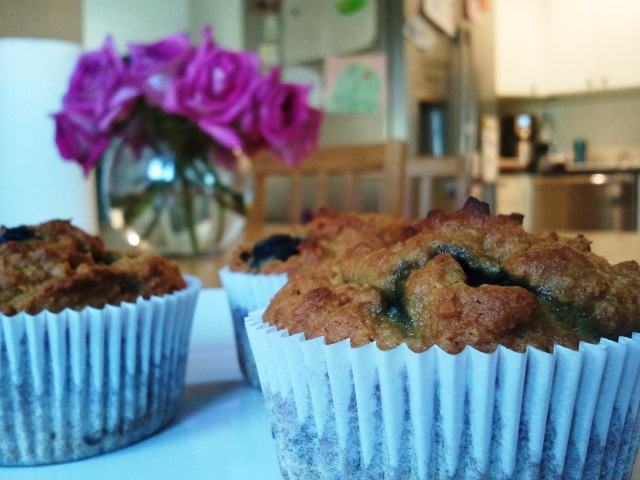 Ok, so since I have been gluten free, I have made recipe after recipe trying to make the perfect blueberry muffin!  You see, growing up, I was obsessed with the boxed blueberry muffins.  Now I am not saying these taste just like the boxed stuff, but in my opinion are much better. I prefer to use fresh berries, especially when they are in season.
Please don't give up on making these when you see that you have to whip egg whites.  Those fluffy whites are the key to making these light and delicious.  These gluten free, grain free, nut free blueberry muffins will surely please your taste buds.
Gluten Free Blueberry Muffins
1/2 cup melted butter or coconut oil
1/2 cup honey
6 eggs, separated
1/3 cup plain yogurt
2/3 cup coconut flour, packed
1/2 teaspoon baking soda
1 cup blueberries, fresh or frozen
1 tablespoon coconut flour, packed
zest of one lemon (optional)
Preheat oven to 325.
Whip eggs whites to stiff peak.
In a separate bowl, whisk together butter, honey, yogurt and egg yolks.
Add coconut flour and baking soda to butter mixture.  Whisk to combine.
Fold 1/3 of the eggwhites into the batter at a time, lightening it as you go.
Coat the blueberries in the extra tablespoon of coconut flour in a small bowl.
Add blueberries, gently folding in.  Do not overmix.
Immediately scoop into 12 lined or greased cupcake tins.
Bake for 25-30 minutes.  (if using frozen blueberries they will take longer)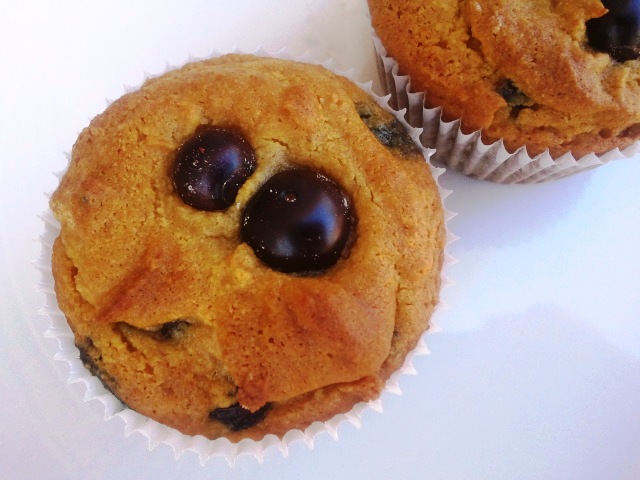 I like topping each muffin with a few fresh blueberries before baking.  Enjoy!
---
---