Gluten Free Pita Bread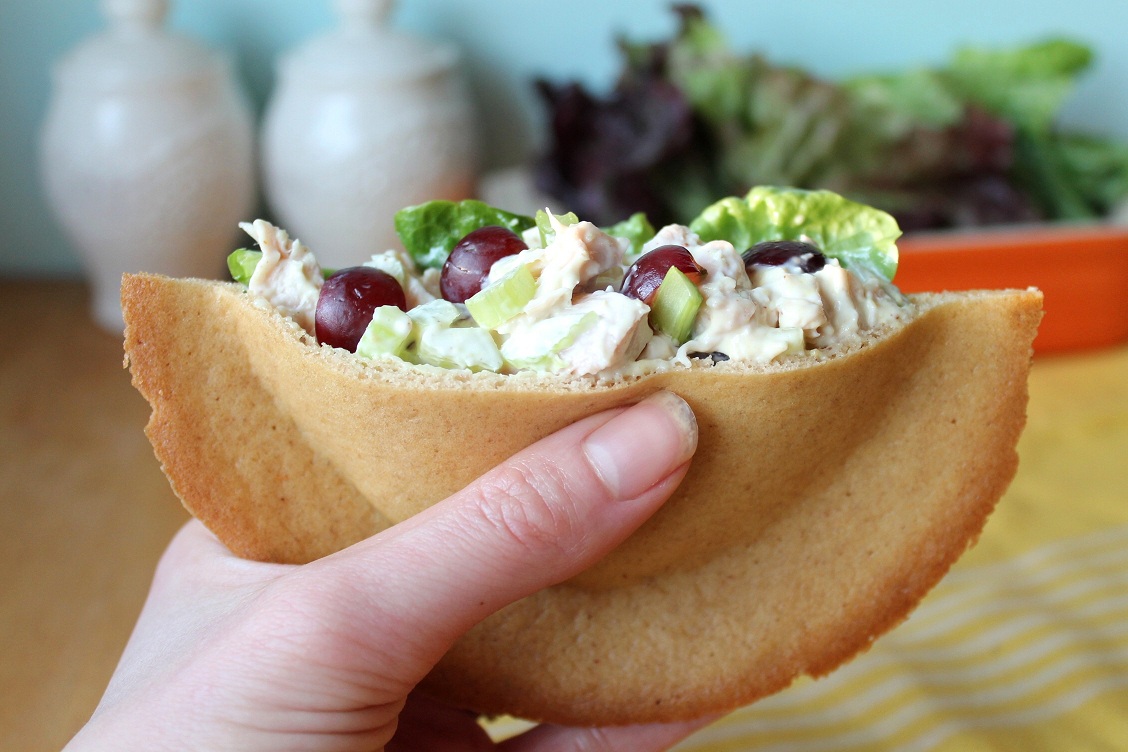 Whoever thought making pita bread could be so simple and quick?  This is a great and easy recipe that you can quickly throw together for sandwiches or even better pita chips!  You must be careful to spread the batter as evenly as possible as you want it to bake evenly.  Give it a shot, it's worth the effort.  When was the last time you had a pita pocket or falafel?
By the way, this recipe is also yeast free.  Great for anyone who also suffers from Candida overgrowth or are intolerant to yeast.
It is pictured above with  my Quick Chicken Salad.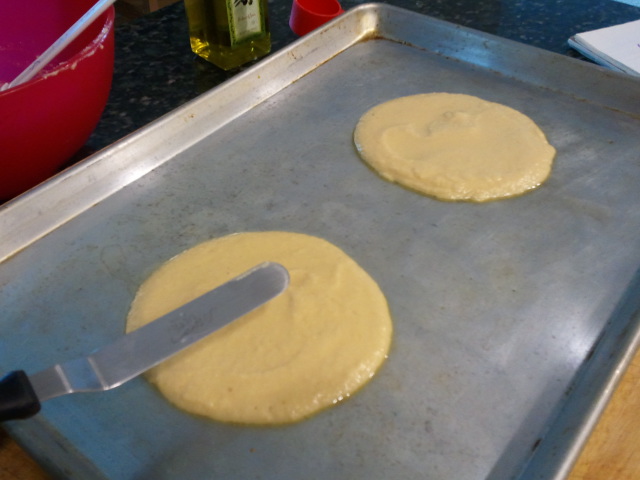 Gluten Free Pita Bread
1 egg
1/4 cup of water
1 tablespoon oil or melted butter
1 tablespoon coconut flour, firmly packed
1/4 cup almond flour, firmly packed
1/8 teaspoon baking soda
1/8 teaspoon salt
Preheat oven to 350.
Whisk together egg, water and oil.
Add dry ingredients, whisk well to combine.
Pour into 2 equal portions onto a well greased sheet tray or even better lined with parchment or silpat.
Spread each portion to a 5-6 inch round.
Bake for 18-20 minutes, it will be darker in color, and slightly crisp around the edges.
*this recipe yields 2 pitas, which makes 4 pita pockets
*I like to double or even triple the recipe to stock up the freezer!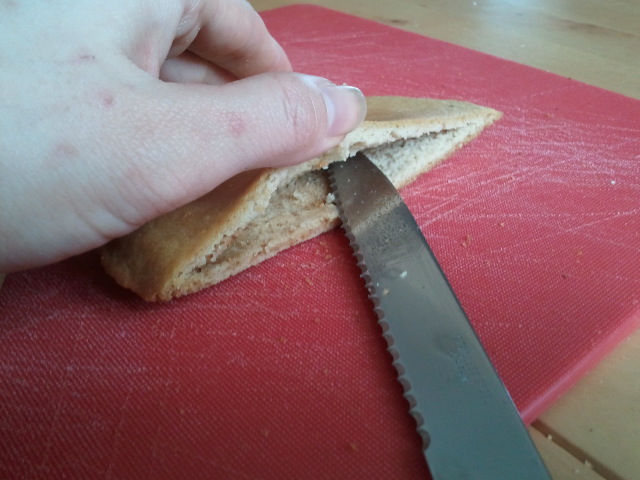 Let cool, cut in half, then with a small serrated knife, slice carefully down the center, creating the "pocket".
For pita chips, cut into wedges and bake at 350 until crispy.
---
---