Coconut Flour Cut-Out Cookies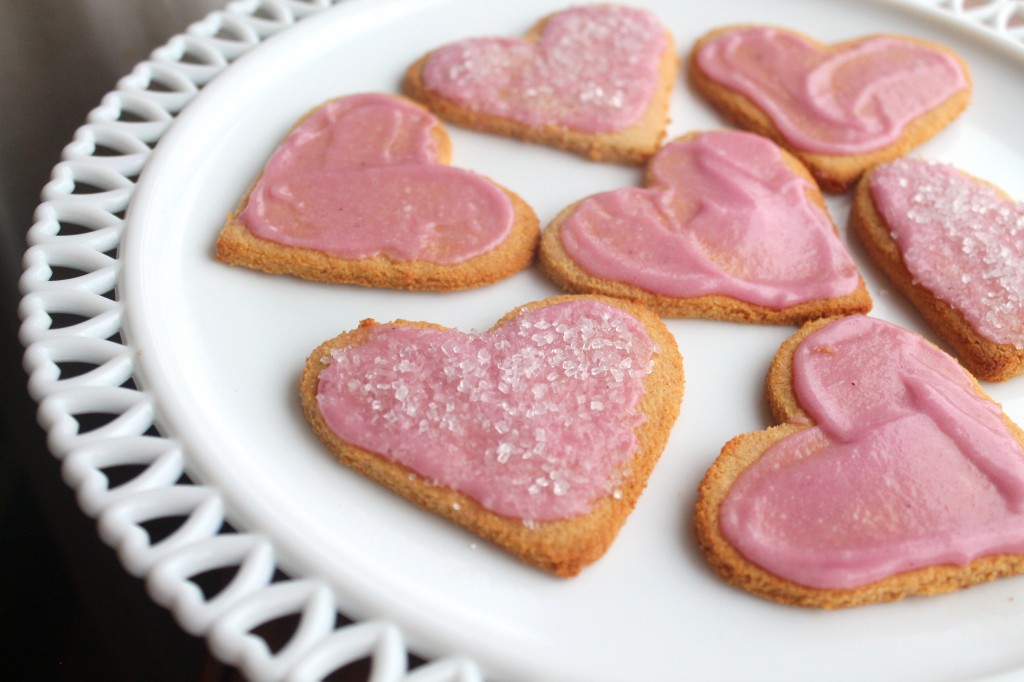 I always grab my almond flour when I'm making a batch of cookies, and I really love my other cookie recipes. But, when having to bake cookies for my daughter's class I was faced with a dilemma – nut free school – eeek!  Surprisingly, coconut flour cookies taste pretty yummy and got the approval from my kiddos.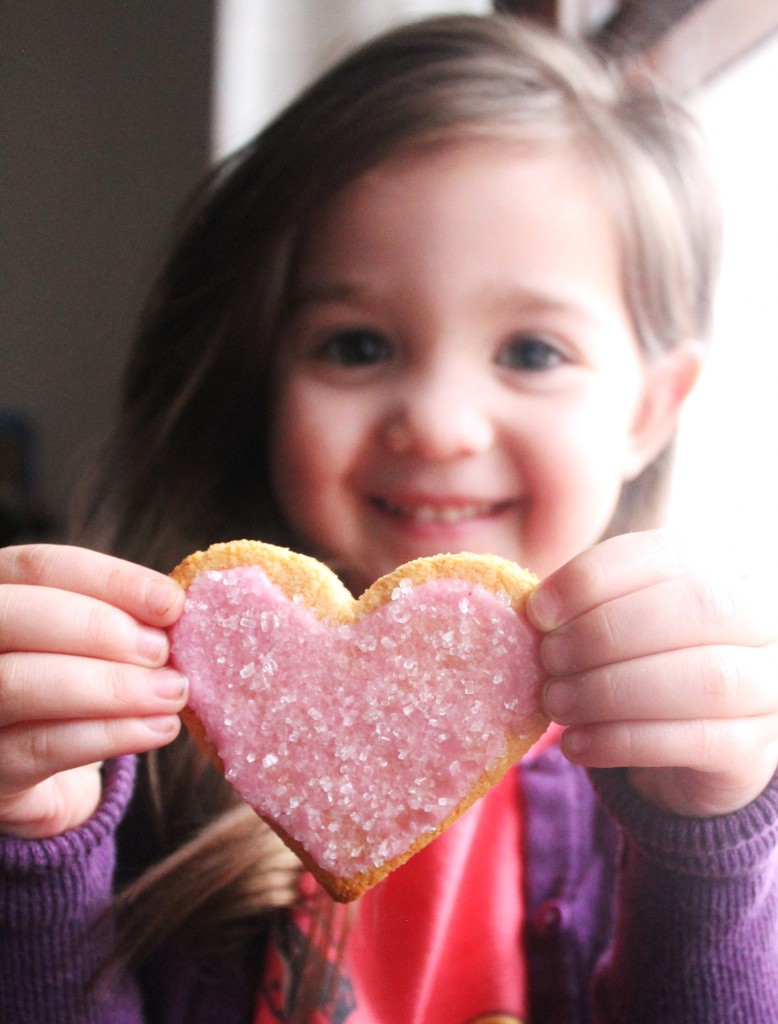 I find there are a few tricks to the perfect cut out cookie: chilling the dough, working in small batches and rolling out the dough in between two pieces of plastic wrap make the job less sticky.
Coconut Flour Cut-Out Cookies
1/4 cup coconut oil
1/2 cup honey
1 egg
1/2 cup coconut flour, firmly packed (+1 tablespoon if needed)
1/4 teaspoon baking soda
1 teaspoon vanilla
dash of kosher salt
Preheat oven to 325.
Whisk together coconut oil and honey.
Whisk in egg. Add dry ingredients, whisk until smooth. (dough will thicken upon standing) If it still seems too soft of a batter, add 1 tablespoon more of coconut flour.
Scoop out onto plastic wrap, flatten into a disk and wrap in the plastic wrap.
Chill dough for at least 1 hr.
Roll out (in between plastic wrap is easiest), use cutters and carefully place on baking sheet lined with parchment or silpat.
Bake for 11-13 minutes until slightly dark around edges.
Remove from oven and let cool down for at least 5 minutes on tray before moving to a cooling rack.  They will be delicate at first, but firm up once cooled.
Decorate and eat. Frosting recipe below.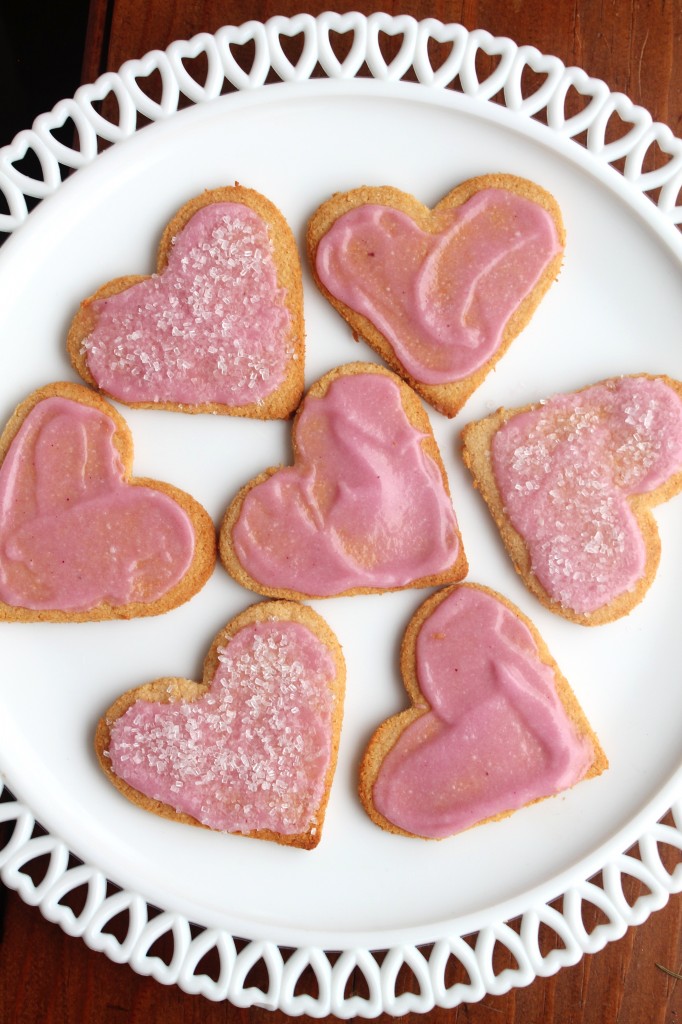 The frosting I used on these cookies pictured is very simple but unfortunately not stable.  Since coconut oil melts at 76 degrees, they would need to remain chilled or kept in a cooler area.
Dairy Free Icing
1/4 cup coconut oil
1 tablespoon honey
1/2 teaspoon vanilla
for light pink color- a few drops of fresh beet juice
for chocolate frosting – add 2 tablespoons cocoa powder
Whisk together all ingredients until smooth.
Spread on cookies.
Top with sprinkles if desired.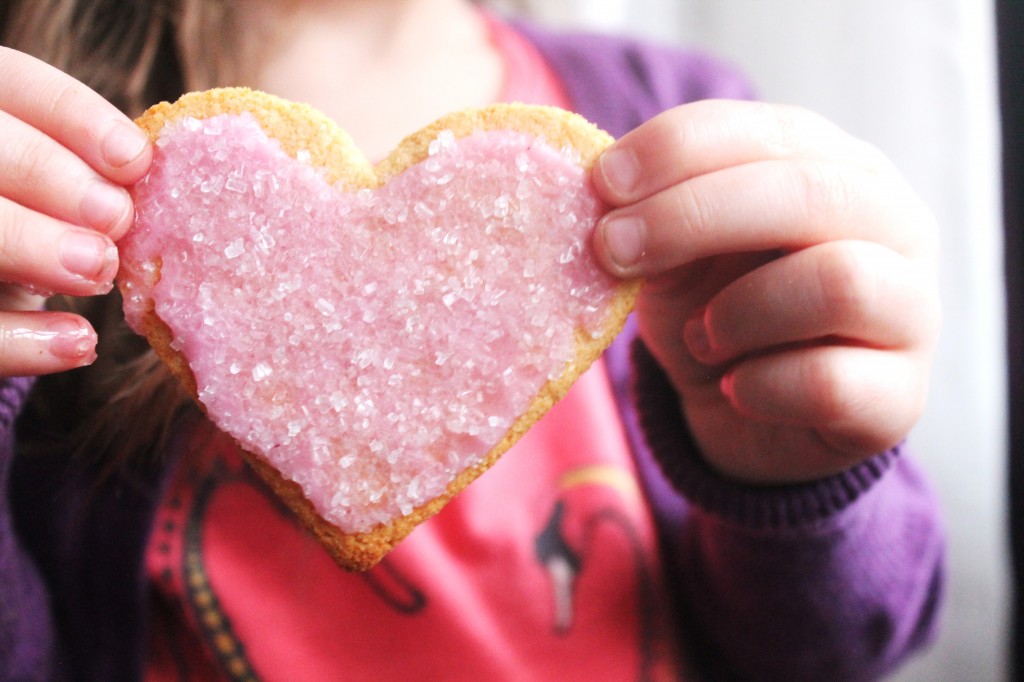 Hope you all are having a lovely Valentine's Day!
Many blessings
~Michelle
---
---