gluten free curried almond chicken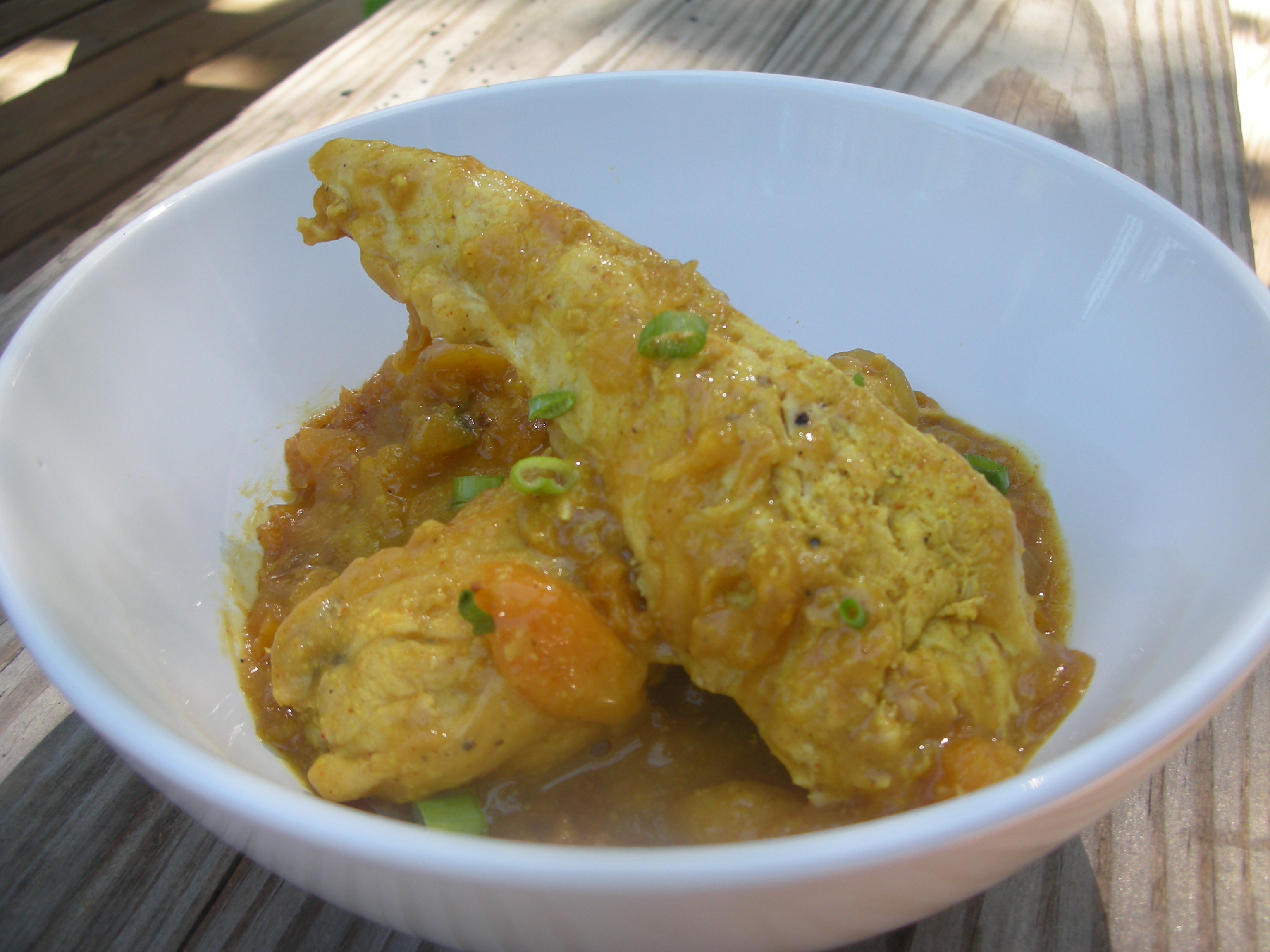 This dish was inspired by a curry recipe I saw in a Food and Wine Magazine.  I love the idea of adding nuts, fruit and coconut milk into curry, it really rounds out the flavor and adds texture.  It's great served over rice or I like to eat it all by itself.  I hope you enjoy my rendition of gf chicken curry!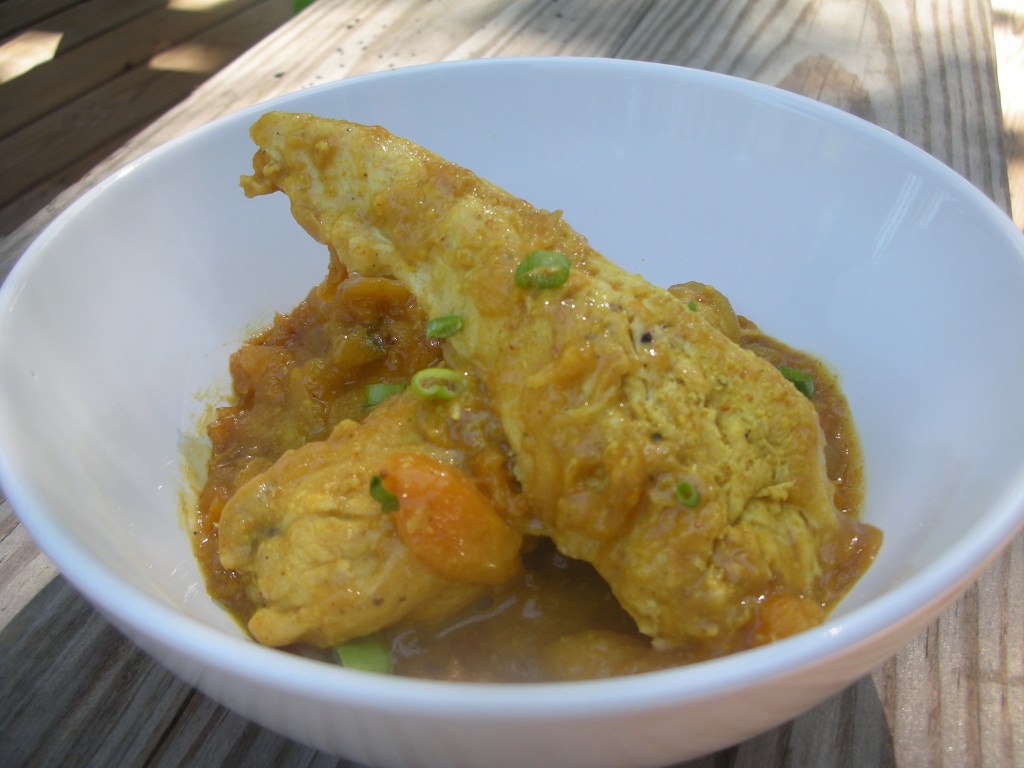 gf curried almond chicken
4 chicken breasts, boneless, skinless, halved
3 garlic cloves, minced
2 tablespoons ginger, grated
1 onion, chopped
1/4 teaspoon cayenne pepper
1/4 teaspoon paprika
1 tablespoon curry powder
1/2 cup dried apricots, julienned
1/4 cup almond flour
2 cups chicken stock
1 cup coconut milk
snipped scallions for garnish
Season chicken with salt and pepper; sear on both sides in a little bit of oil for about 5 minutes.  Remove from pan.
In the same pan, cook the garlic, ginger and onion until softened.
Add spices, almond flour, apricots and stock and boil until thickened.
Stir in the coconut milk.
Add the chicken back to mixture and simmer for at about 10 minutes, making sure the chicken is cooked through.
Garnish with scallions.
* if you find it is too spicy for you, you can simply add more coconut milk or broth.
---
---