Baked Brie with Apples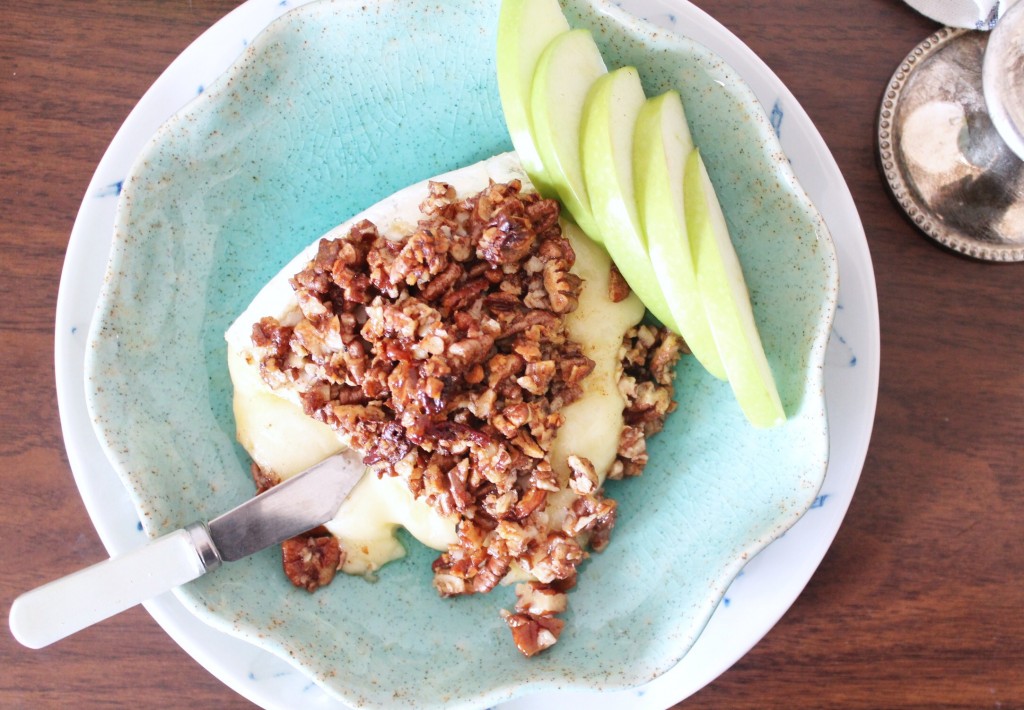 Looking for easy appetizers???  I'll be sharing a few of my favorite recipes this week!  First up, cheese….  because you can't have a party without cheese!
This is a super easy and delicious appetizer that is naturally gluten free!  Serve this at your upcoming holiday parties or bring as a dish to share.
Baked Brie with Apples
8oz wheel of brie or 1/4 wedge of a large wheel
1/2 cup chopped pecans
2 tablespoons honey
1/8 teaspoon cinnamon
granny smith apples, sliced
Preheat oven to 375.
Place brie on a baking sheet (I line mine with foil for easy cleanup)
In a bowl, combine pecans, honey and cinnamon.  Spread mixture onto brie.
Bake for 10-15 minutes until cheese is slightly oozing.
Place on serving dish and serve with sliced apples.
*to prevent apples from browning toss them in a little bit of lemon juice after slicing
---
---