gluten free cheddar crackers
Do any of you remember your favorite childhood snack?  And are unable to enjoy it now that you are gluten free??  Well I surely do… the perfectly salted, crunchy, couldn't get enough of,  Cheez-It.  Well after several attempts, here is my easy gf version of the Cheez-It.  They are so good, I have to hide them from my children or they are gone instantly!  You can try it with any of your favorite cheddars, I like to keep these classic with sharp cheddar. They keep well for up to a week in a tightly sealed container.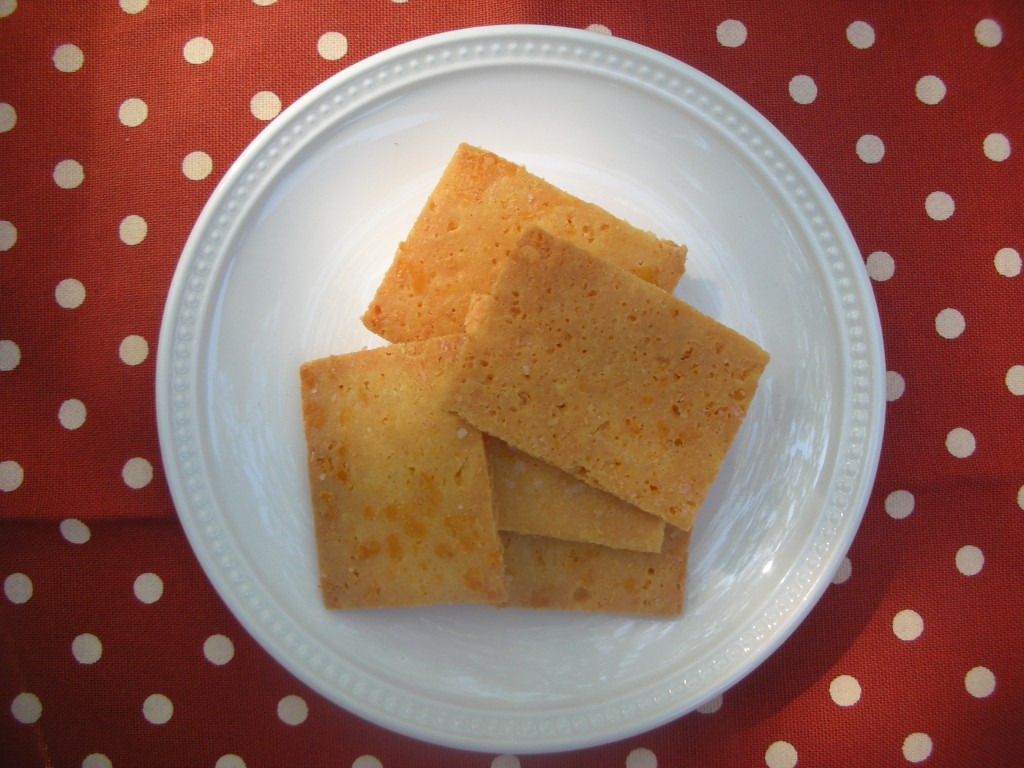 gluten free cheddar crackers
1 egg
2 tablespoons butter, room temperature
1 cup packed cheddar cheese, grated
1 cup almond flour, packed
Preheat oven to 350.
Combine egg, butter and cheddar cheese in food processor.
Add almond flour, just until combined.
Place dough in between two silpats or parchment paper, and roll out with a rolling pin about an 1/8 in thick.  Place on baking sheet and refrigerate for about 5 minutes.
Take out of fridge and remove the top layer silpat or parchment.
Season the dough with kosher salt.
Bake 15 minutes, remove from oven and cut squares using pizza cutter.
Separate squares, flip them all over and return to oven for another 5-10 minutes until golden and crispy.
Try not to eat all of them right out of the oven!
---
---