Vanilla Plum Cake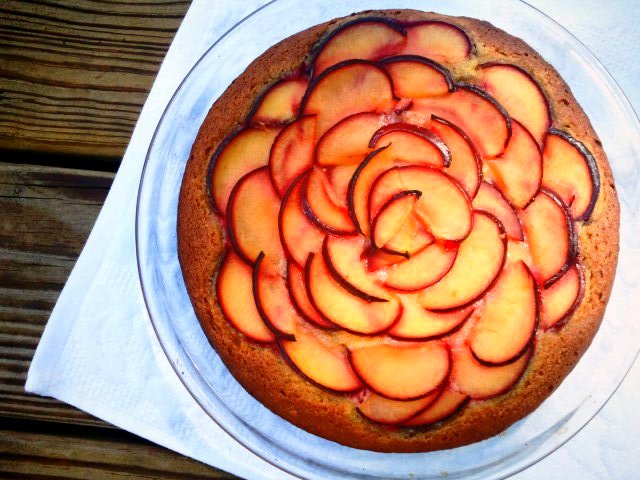 This cake is quick and easy to throw together.  Enjoy it with your morning coffee or serve to guests with icecream for a simple dessert.  Vanilla beans are expensive, but sometimes it's nice to indulge.  You could easily use a good vanilla extract in it's place.  I just love seeing the specks of vanilla beans and the smell is unbelievable.
Vanilla Plum Cake
4 tablespoons melted butter
1/3 cup honey
3 eggs
1/2 vanilla bean
1/2 cup almond flour, packed
1/4 cup coconut flour, packed
1/2 teaspoon salt
1/2 teaspoon baking soda
2 plums, thinly sliced
Preheat oven to 325.
Combine wet ingredients and whisk in the scraped vanilla beans.
Add dry ingredients, stir until combined. Pour into a greased 9 in pie plate.
Top with the sliced plums.  Drizzle with a little bit of honey.
Bake for 35-40 minutes, until golden brown.
Let cool before serving.
---
---