Strawberry Shortcake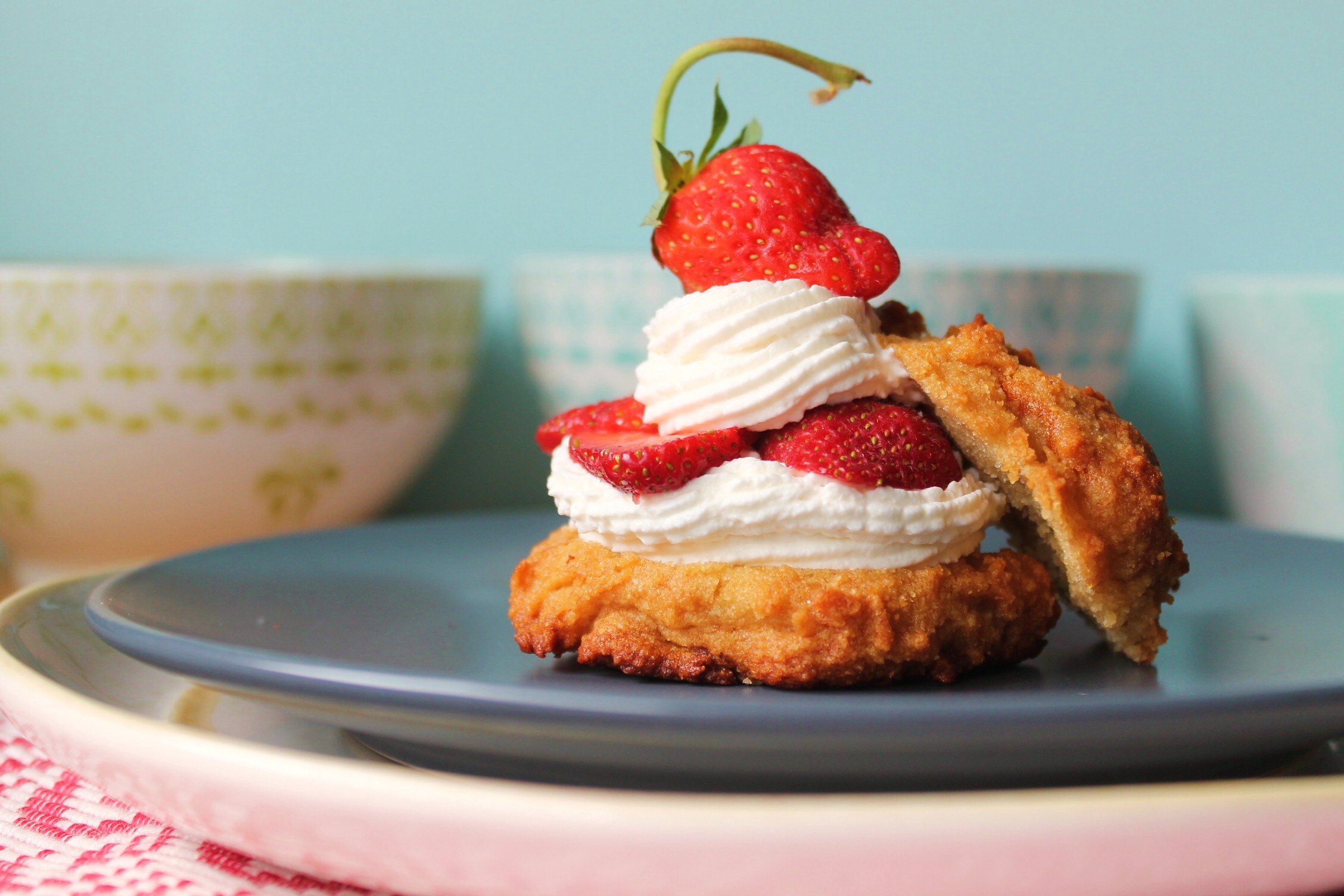 Guess what is in season?? Strawberries!  Yum, nothing like fresh and sweet strawberries.  This shortcake recipe is by far my husband's favorite gluten free dessert I make.  It's so simple and healthy!  Can't wait to take my kids to pick fresh strawberries next week!
Gluten Free Strawberry Shortcake
2 eggs
1/4 cup melted butter or coconut oil
3 tablespoons honey
1 cup almond flour, packed
2 tablespoons coconut flour, packed
1/2 teaspoon baking soda
dash of sea salt
Preheat oven to 325.
Whisk together eggs, butter, and honey.
Add all dry ingredients.  Combine well.
Using a large scoop, scoop batter onto a baking sheet and bake about 20-25 minutes until golden brown.
Let cool a few minutes before slicing in half.
Fill each biscuit with alternating layers of whipped cream, coconut whipped cream, dairy free vanilla pudding or vanilla yogurt frosting and freshly sliced strawberries.
Top with remaining biscuit and serve.
*yields 8 biscuits
To make more of a sauce for your shortcakes, simply toss your sliced strawberries with a little bit of honey, and let macerate for about an hour.  The moisture will be drawn out of the berries and create a lovely sauce.
---
---