1-Minute Chocolate Mug Cake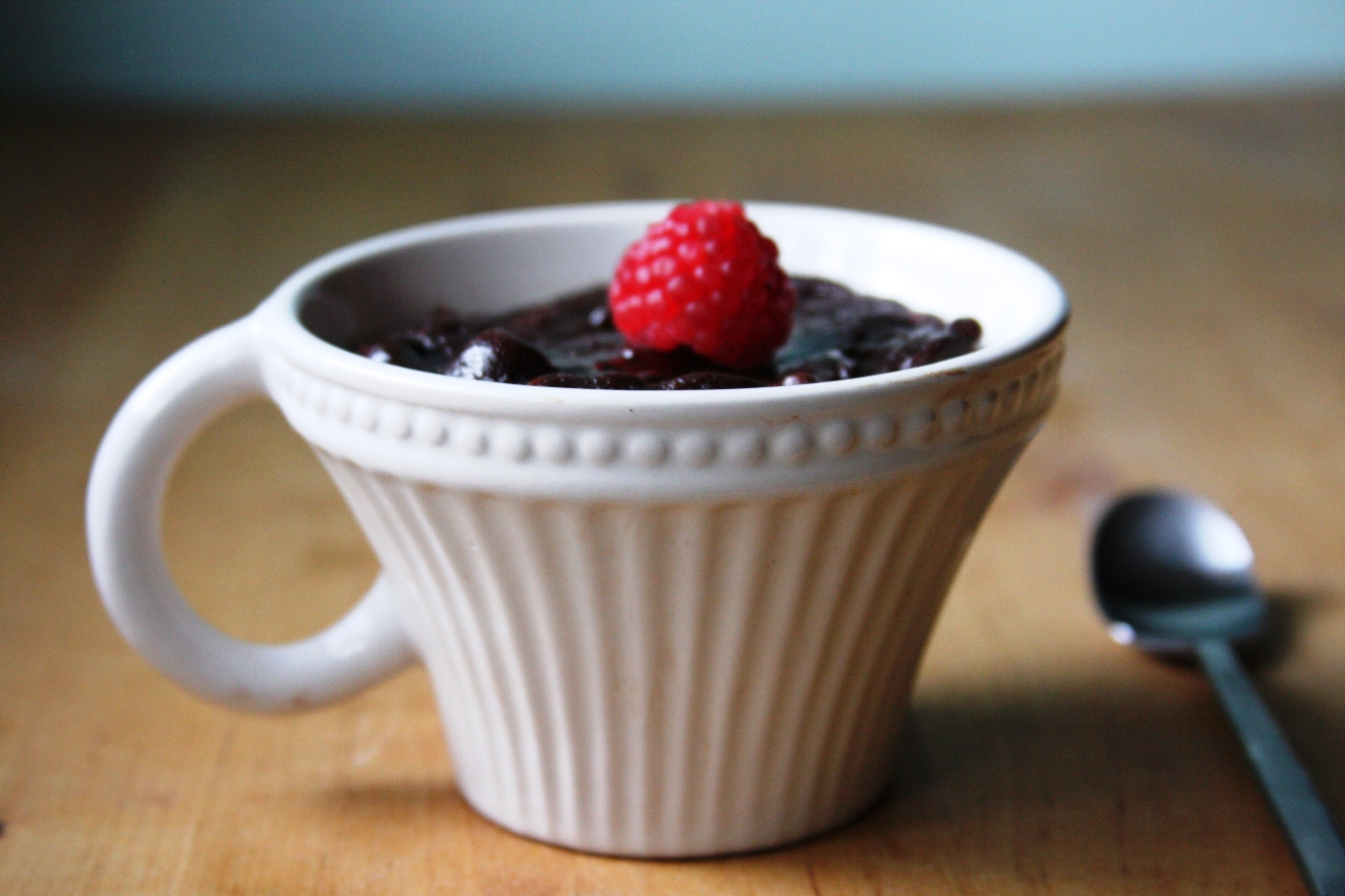 Chocolate cake in 1 minute.  Yeah, I'm not big on cooking things in the microwave… but this recipe is so quick I just couldn't resist.
1-Minute Chocolate Mug Cake
prep time: 1minute cook time: 1 minute

1 oz unsweetened chocolate
2 tablespoons honey
1 tablespoon butter/oil
1 tablespoon almond butter
1 egg
Melt chocolate, honey and butter in a mug for 30 seconds.
Stir in almond butter.
Whisk in egg until smooth.
Microwave for 1 minute.
Indulge.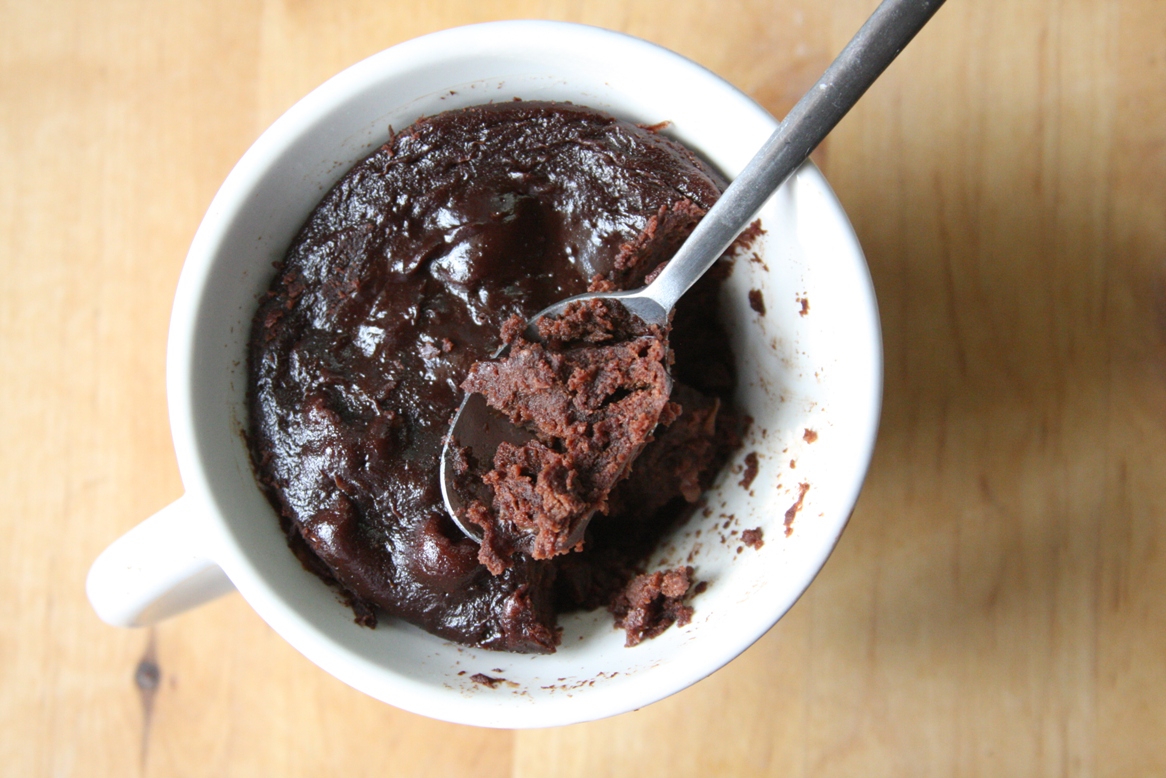 ---
---