Bacon Wrapped Pineapple Bites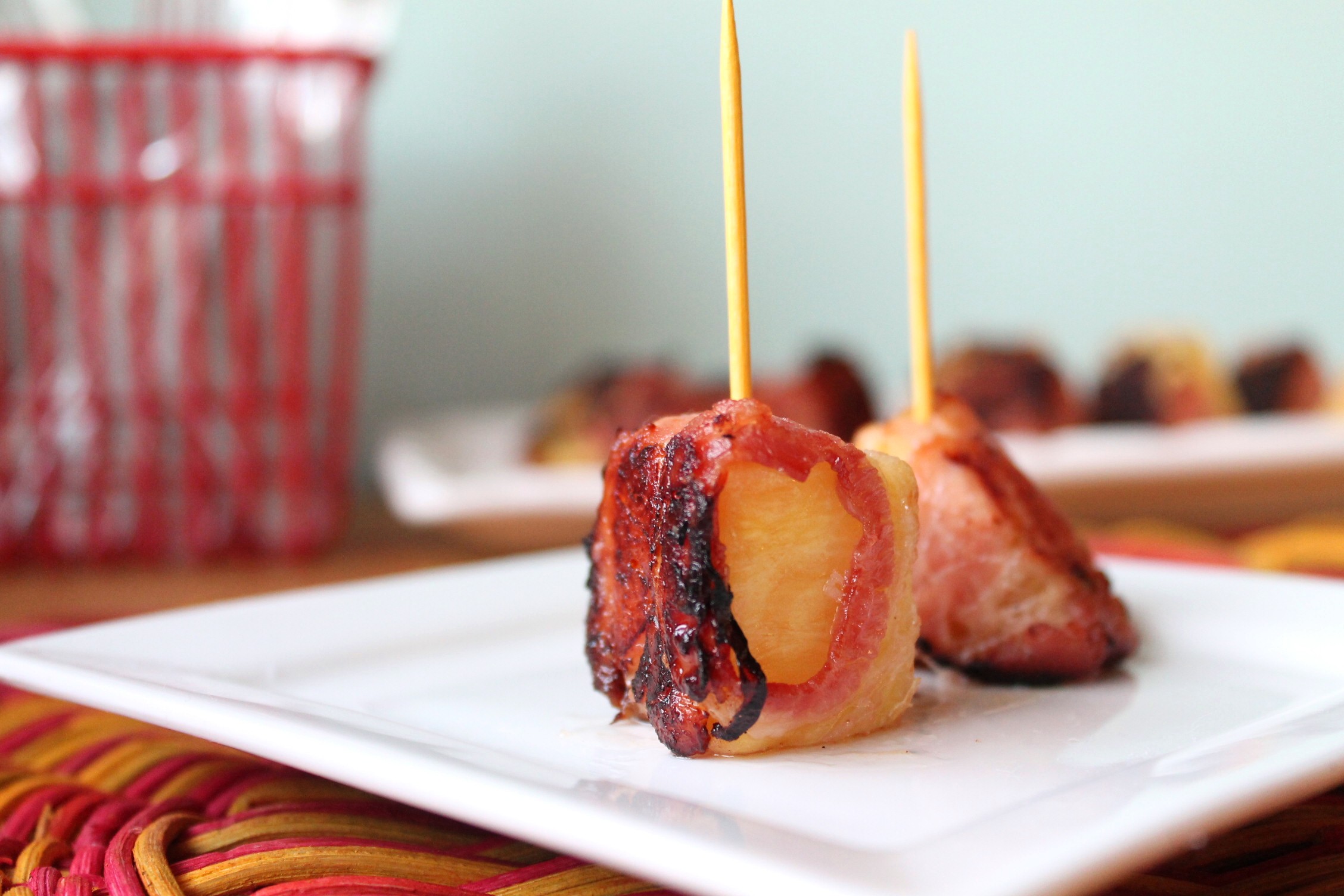 Sweet and salty… now we're talking :)
These tasty bites make a great appetizer.  These are perfect because you can make them ahead of time and can be served warm or at room temperature.  Fresh pineapple makes a world of a difference, don't even attempt to make these with the canned stuff.  Two ingredients and a hot oven, can't get any easier!
Bacon Wrapped Pineapple Bites
1 lb bacon, sliced in half (lengthwise)
fresh pineapple, cut into 1 inch cubes
Preheat oven to 425.
Wrap bacon around pineapple cubes.
Place on a baking sheet, bacon seam side down and roast for 15-20 minutes or until bacon is crispy.
*don't have alot of time on your hands? purchase the pre-chopped fresh pineapple at your local grocery store!
Here are a few other simple appetizers that you might be interested in:
---
---